Today marked the soft opening of Earl of Sandwich at Downtown Disney Anaheim. This is the first California location of the famed sandwich house that has been demanded by SoCal fans for years now. The official grand opening is November 2, but today Earl was met by a massive line of guests and opened its doors for the first time to many hungry Disneyland visitors and we were there to capture the moment.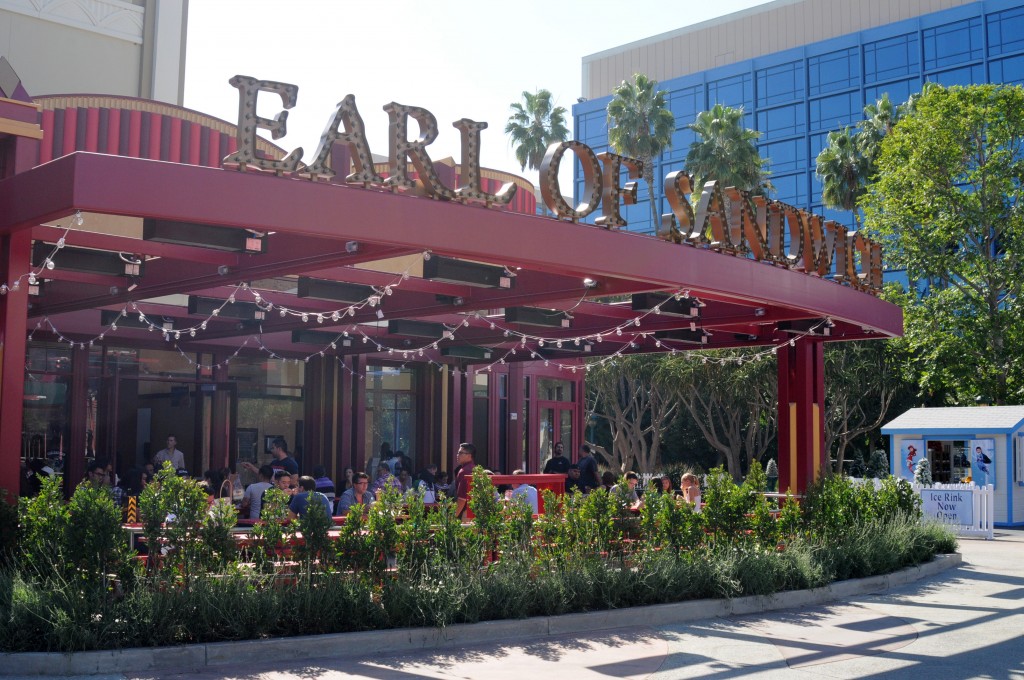 As expected there was a massive line of Disney fans and tourists alike waiting for their first taste of Earl of Sandwich, once they opened the doors there was a huge cheer of the crowd and the line flowed into the restaurant.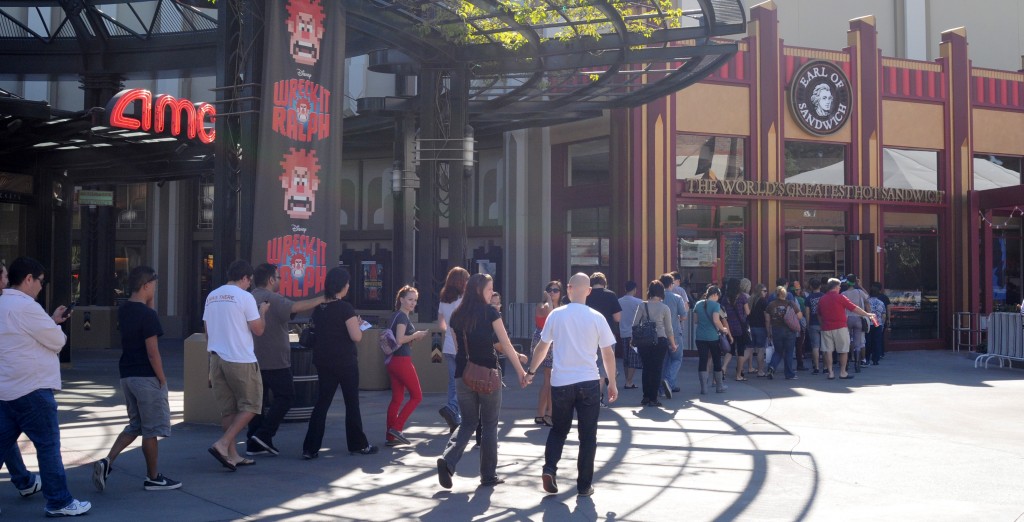 "The World's Greatest Hot Sandwich"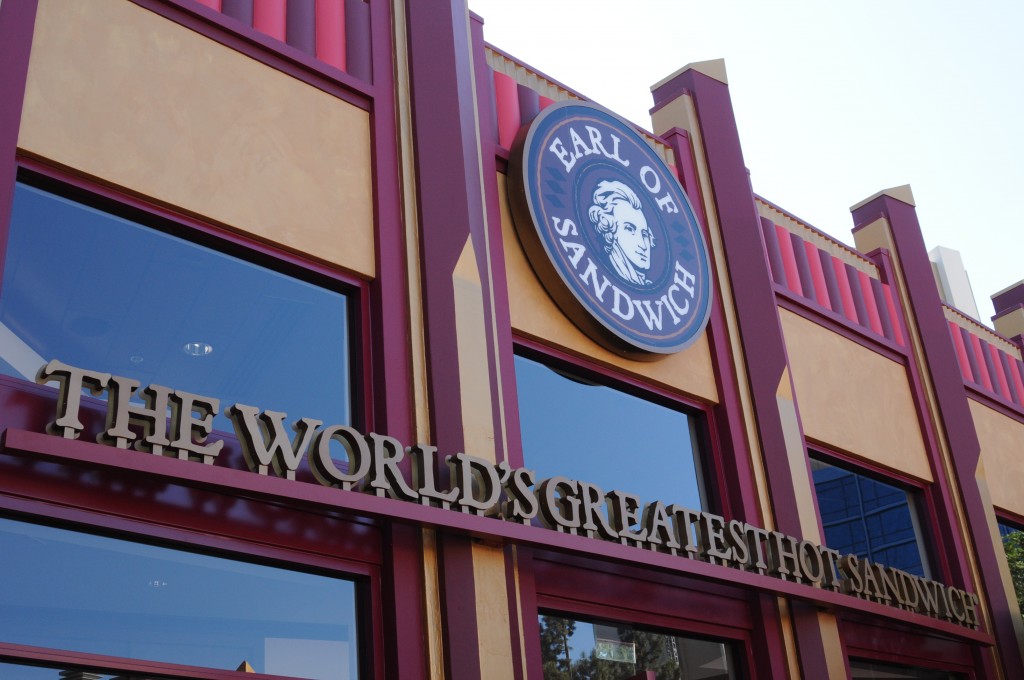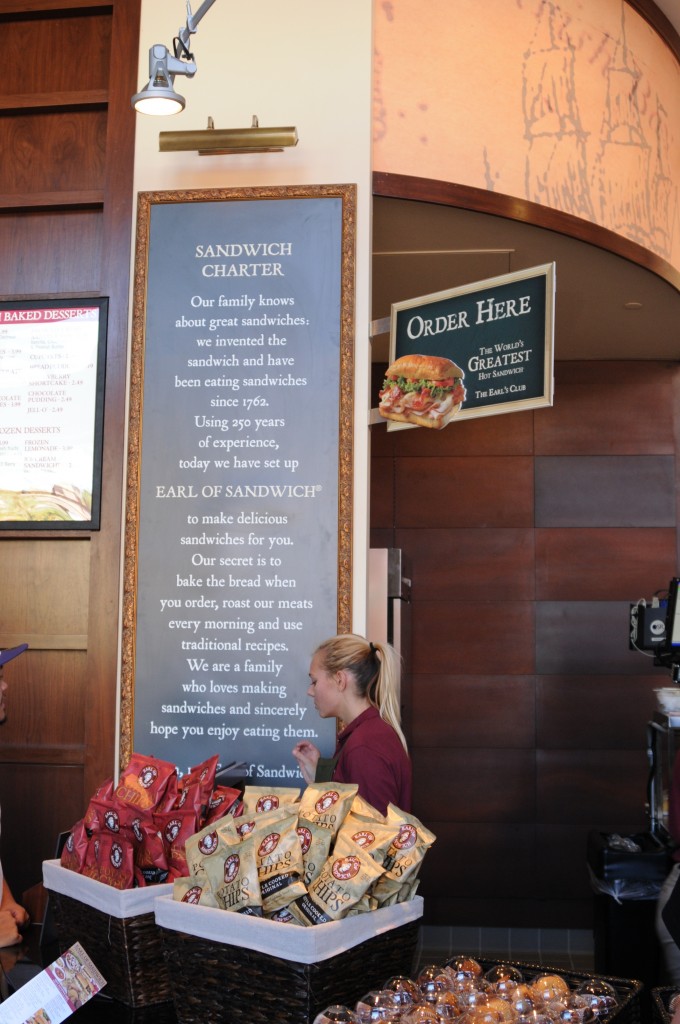 A look at the menu.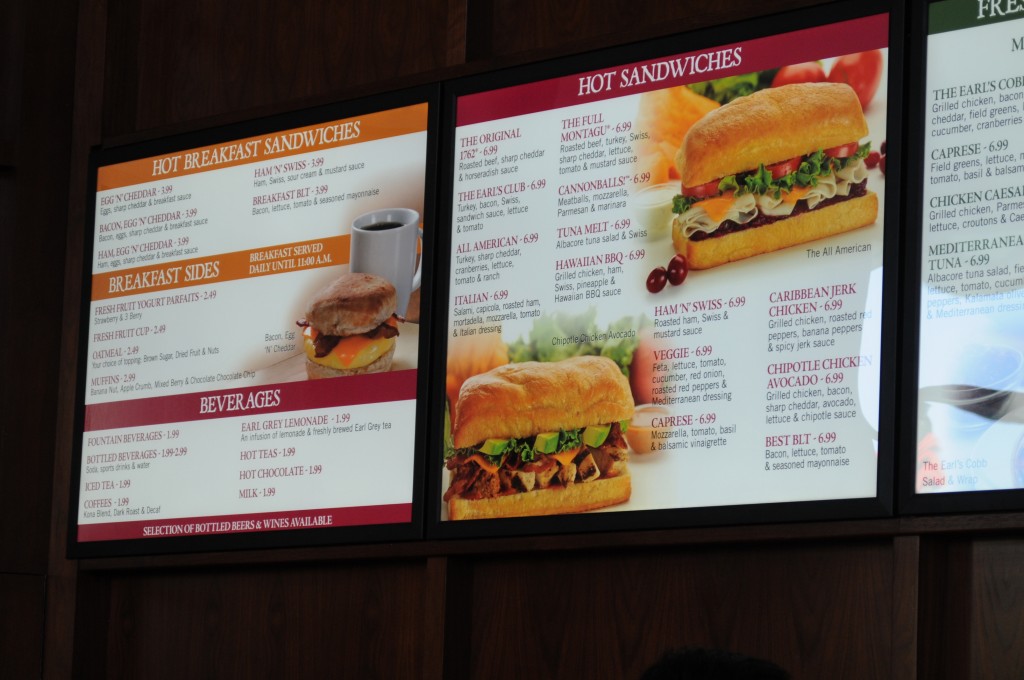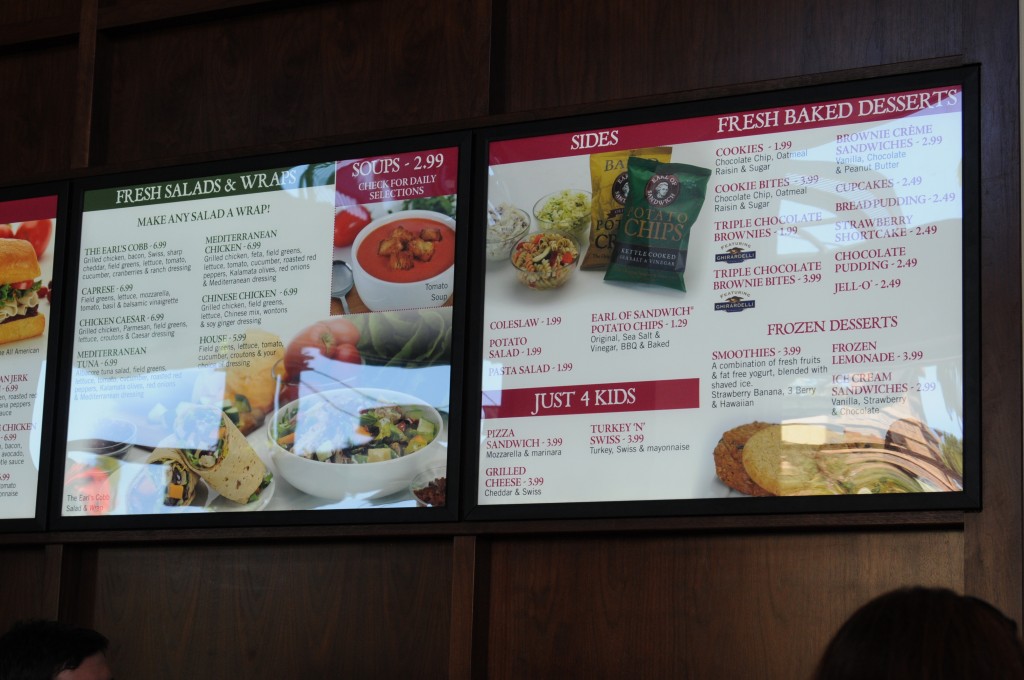 Inside is very clean-cut and contemporary.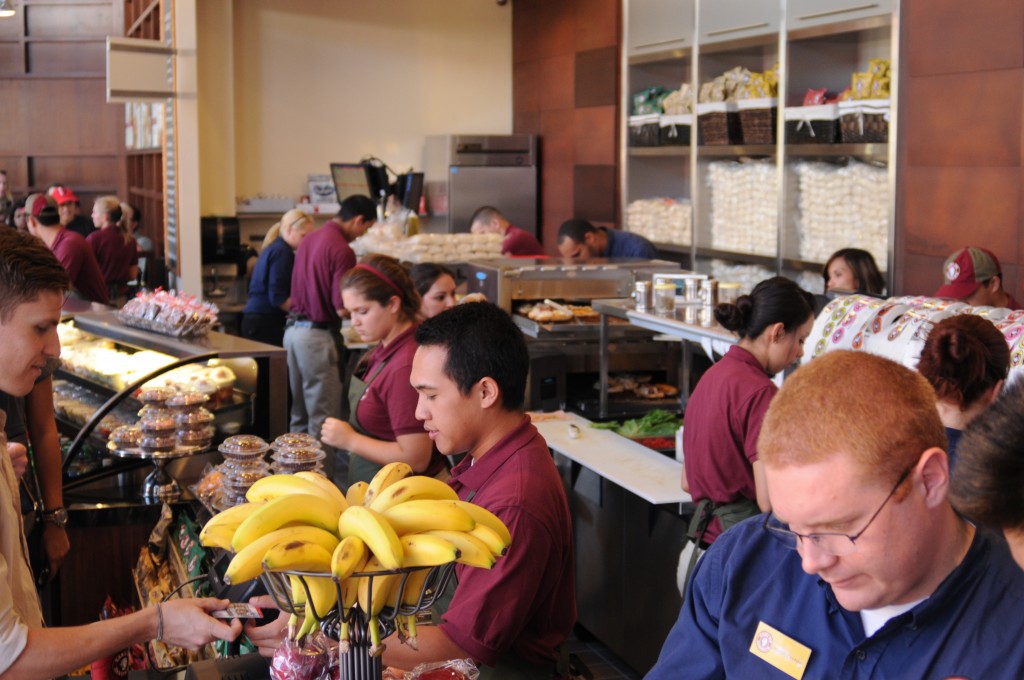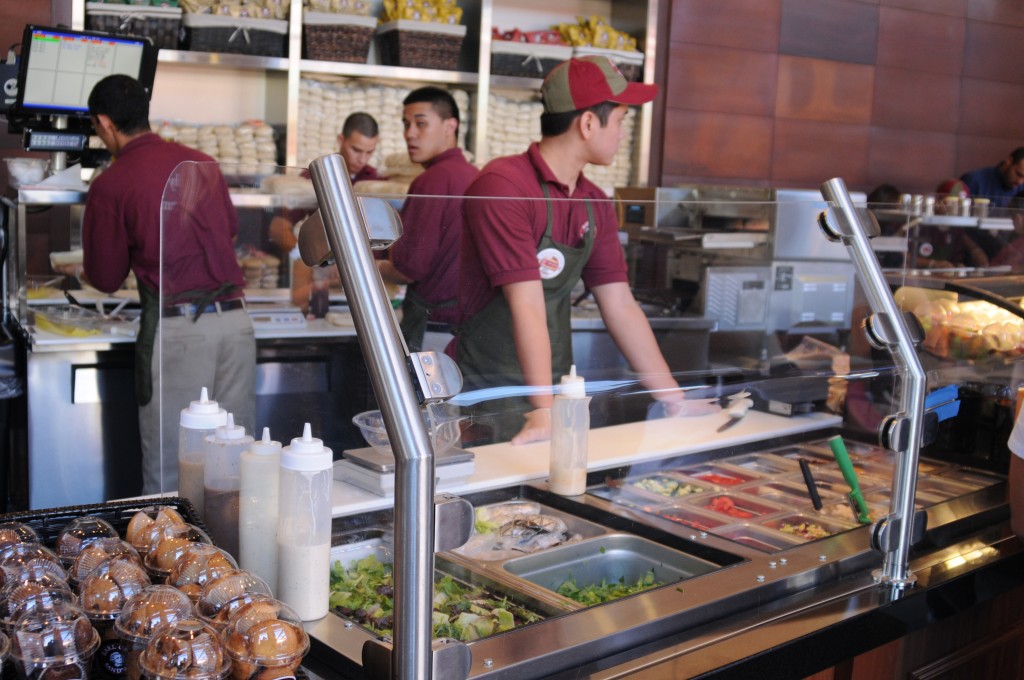 Refreshments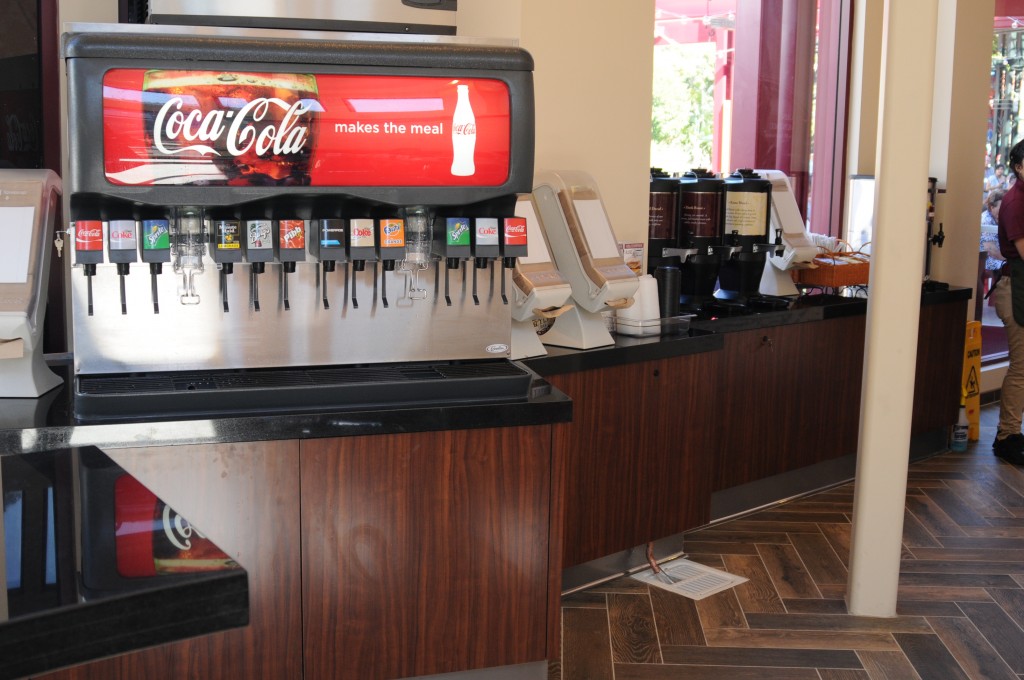 Just outside sits a fairly large outdoor seating area. Should definitely handle the large Anaheim crowds.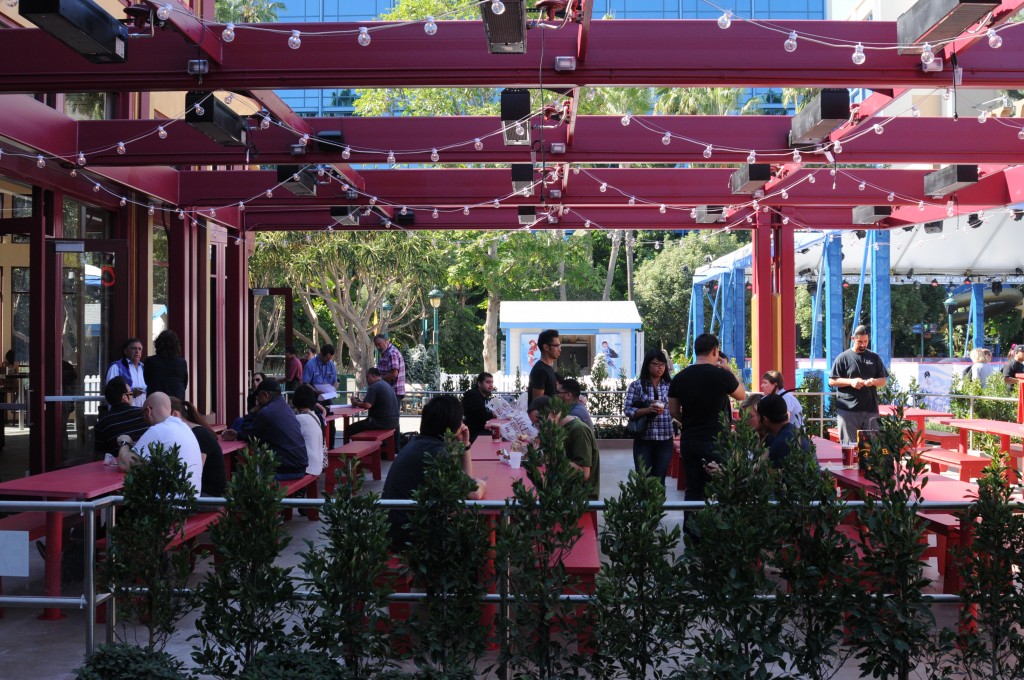 So the next time you find yourself hungry for the world's best hot sandwich, be sure to head to Downtown Disney, Earl of Sandwich is waiting…
Domingo, the store manager give's it two thumbs wayyy up.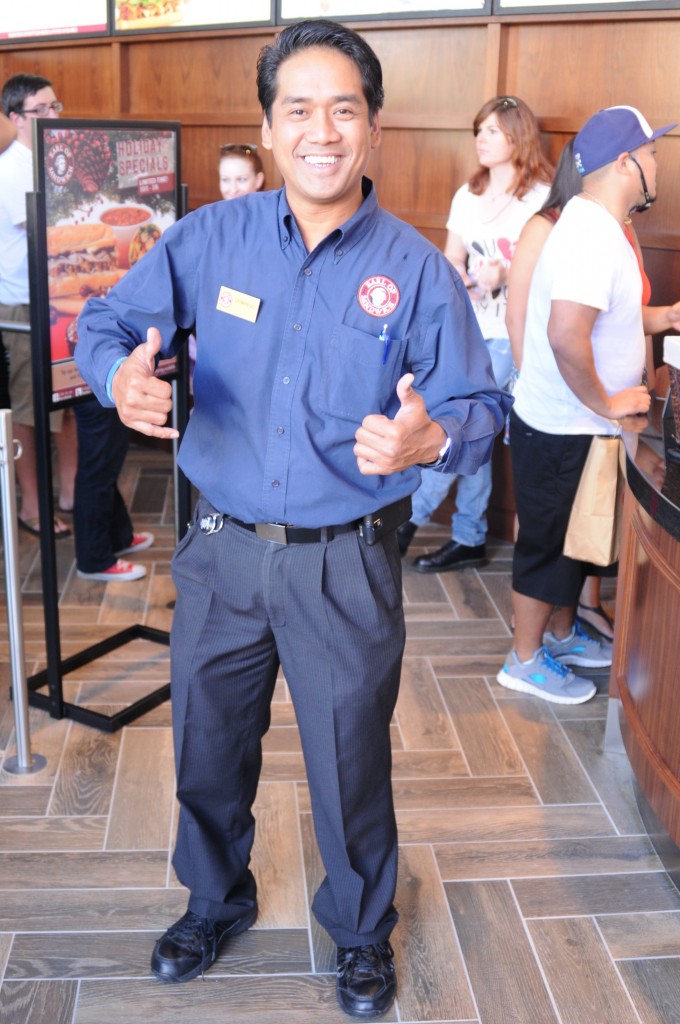 Earl of Sandwich is currently doing soft openings, but they  will have a Grand Opening November 2nd at Downtown Disney!
For more information on Downtown Disney, visit the official website!
For more information on Earl of Sandwich, visit the official Earl of Sandwich website!
Be sure to follow us on Twitter @BehindThrills for your favorite theme park news and more!