Gloria Estefan is a Grammy Award winning recording artist. She's sold over 100 million albums, is a mentor on the CW's singing competition show "The Next" and owns a string of Cuban restaurants in Florida including one in Vero Beach, and at Downtown Disney in Orlando. She's also a haunt freak like the rest of us.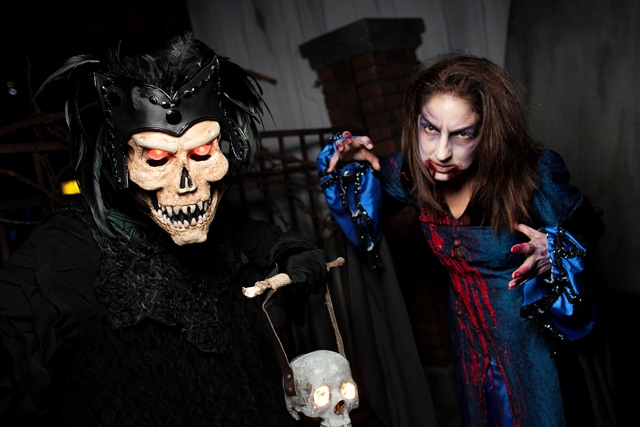 Gloria Estefan and her family have been huge fans of Halloween Horror Nights, pretty much since the beginning. Her husband  Emilio and her have gone many years, and in fact we've had several different pictures of her at the event. She's been an honorary member of the Chainsaw Drill Team, an honorary spook at Hawthorne Cemetery and has enjoyed the event as a guest for years.
httpvh://www.youtube.com/watch?v=iH3gZcRBbgc&feature=youtu.be
This year, however she couldn't resist it any longer..she finally joined the Legions of Horror at Halloween Horror Nights 22 and spent some time scaring guests in the streets this past Saturday night.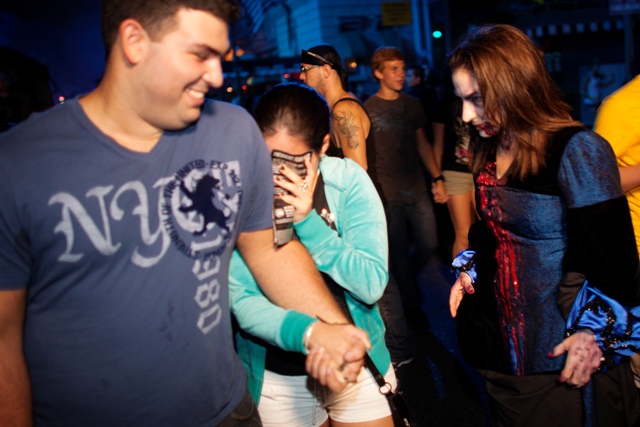 Scaring seemed to come naturally to Gloria as she lurked the streets of New York. We were there on Saturday Night with our own family, and happened to get scared by her. At first glance Racheal says "I think that was Gloria Estefan"…..
We weren't lucky to get a GOOD picture of her, but we did manage to get this: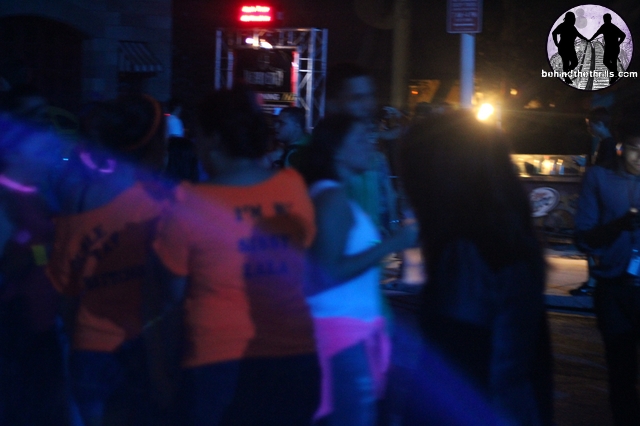 The hooded figure on the right is her, and this picture was taken just moments after the one above…and right before she turned to us cocked her head and growled. She makes a pretty great scareactor!
You never know who you might bump into during Halloween Horror Nights! There are just a few short weeks left of the event! For more information, including tickets, visit the official Halloween Horror Nights Orlando website!