In two months the New Fantasyland will make it's grand opening debut at The Magic Kingdom at the Walt Disney World resort in Florida. It's one of the largest expansions in park history. Today, the Disney Parks Blog gave readers a first glimpse of the all new Gaston's Tavern. Additionally the park has soft opened almost all of the New Fantasyland attractions to guests.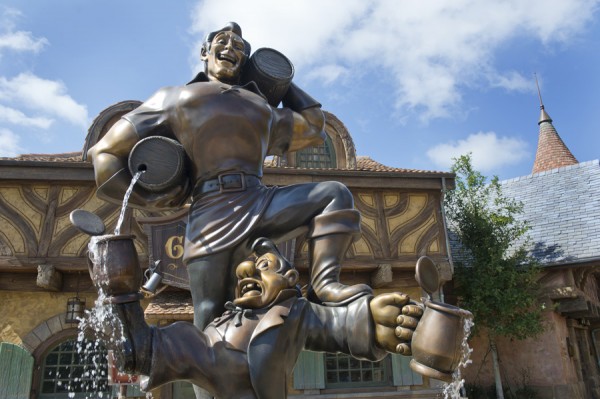 Disney Parks Blog has released quite a few official pictures from inside Gaston's Tavern, including the menu and the overall feel of the new eatery.

If you've ever seen the Disney Classic, Beauty and the Beast, you'll be amazed at how Disney Imagineers have brought the world of the film to life. Gaston's is full of rich deep woody colors, and gives you the feeling of being in a hunting lodge. You can even feast on a huge pork shank (which could very well replace the Turkey Leg as the most bought item in the park!) or take a sip of Lafou's Brew (non alcoholic of course!).
Head over to the Official Disney Parks Blog for more!
Additionally, the park has also soft opened the Little Mermaid ride, as well as Belle's Enchanted Stories. While Belle's Enchanted stories is an original attraction, the Little Mermaid ride is a clone of the attraction of the same name at Disney's California Adventure. This version promises to be a lot different, just from the queue itself! The whole area is completely immersive and takes you to places that you never thought possible.
Here are a few reader pics!
These come from @ConnorQuaschnik
"I tried LeFou's Brew, and loved it! It's completely different than Butterbeer, it's like frozen apple juice with marshmallow flavoring, it's quite refreshing!"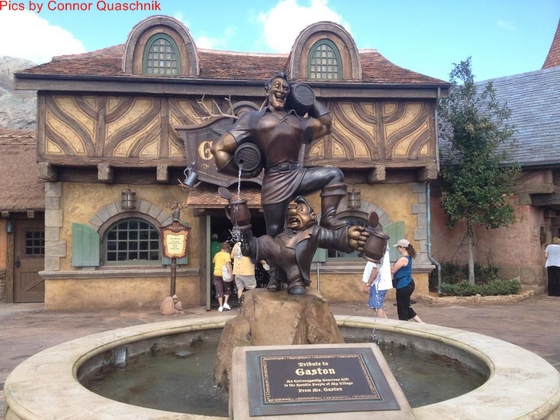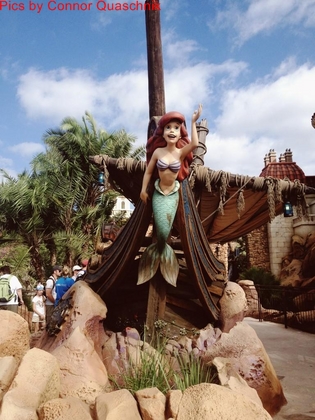 Here's pics from our very own L.C. Hill!
L.C. Says this about the New Fantasyland
"At first glance, I really didn't expect much out of this, but the area is simply amazing. You go from the middle of Northern France to the Sea in a matter of steps, yet you completely feel as if both are worlds apart. The Little Mermaid is a classic Disney dark ride, very simplistic, but uses different effects that makes you feel like you're immersed into the world of The Little Mermaid. Gaston's is a lot of fun, and the food is all very tasty, especially the pork flank. With any luck, these will replace turkey legs!"
Stay tuned as we bring you updates from the soft opening of The New Fantasyland!