One year ago Legoland Florida opened in what many considered to be an impossible turn around time. Just 18 months after announcing the park, Legoland Florida opened the gates and with it came a year of unexpected surprises, and success. At least it was unexpected for the communities and guests, General Manager Adrien Jones seemed to know it would be a success all along. On Monday guests were invited to celebrate the first birthday with a huge Lego Cake, and cupcakes. The park also announced it would be on the search for an all new Master Model Builder, what many call the most important person in the park.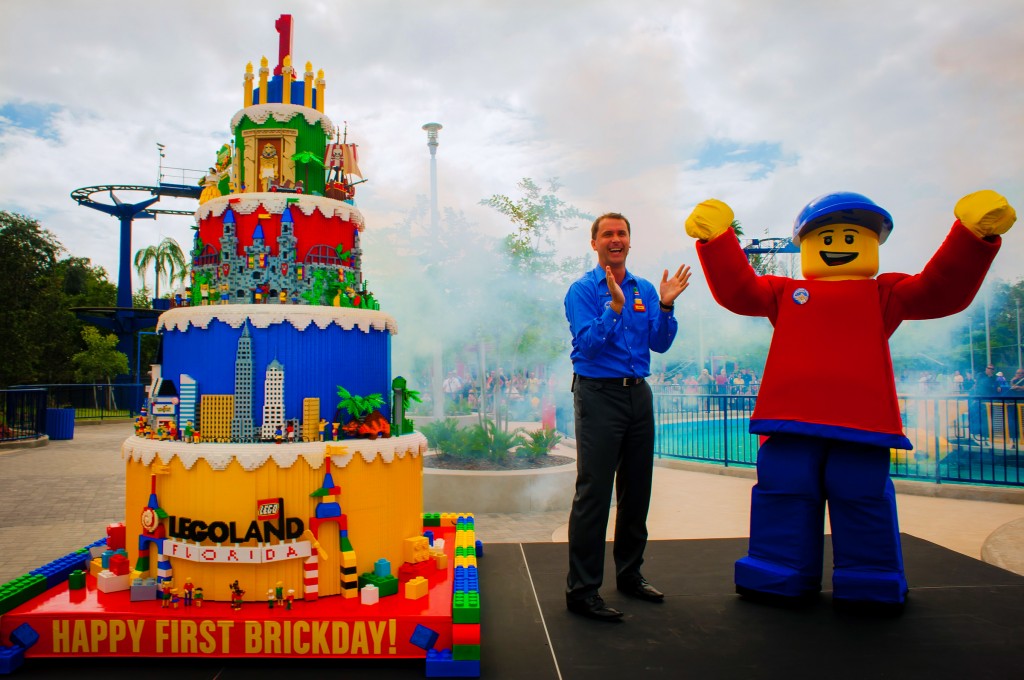 Legoland Florida has a lot to celebrate this year with it's first Brickday. The park has opened several new areas, such as the Florida Fresh Greenhouse, The Legoland Waterpark, and has announced the all new Star Wars Miniland. There are other surprises in store as the park goes into it's second year as well. While the park doesn't release attendance information, they have said that attendance levels have exceeded their goals and have been a pleasant surprise to everyone. Local officials say that Legoland has brought in loads of positive influences for the community and employs 1,300 people-that's 300 more than originally anticipated.
httpvh://www.youtube.com/watch?v=iHdPcmLT_XA
The park is also going to add one more job to the roster as they announce the search for a new Master Model Builder.
"Master Model Builders are royalty here at the park," said General Manager Adrian Jones. "They enjoy celebrity status and when they're not being interviewed by reporters and paparazzi, they spend eight hours a day playing in the model shop.  Who in their right mind wouldn't want this job?"
Would-be builders must first submit a short video clip of themselves and a home-made LEGO® creation.  Candidates will be culled through Facebook voting, then invited to the park December 1 and 2 to participate in a series of skills tests.  Details on the video submission and the search are available at http://Florida.LEGOLAND.com/MMB.
For more information on Legoland Florida, including tickets, visit the official Legoland Florida website!