This time of year we focus a great deal on haunted attractions. Most of those are in theme parks and the chills come from actors in masks. There are, however, places in the world where chills run down your back. Things go bump in the night and you can't explain why. While ghosts and ghouls walk up to your doorstep asking for candy, there are places in the world that people called home and then died…but some say they still say call those places home. Join us as we put away the pumpkins, and take a walk into the world where we can't explain everything we see. Come with us as we walk offsite.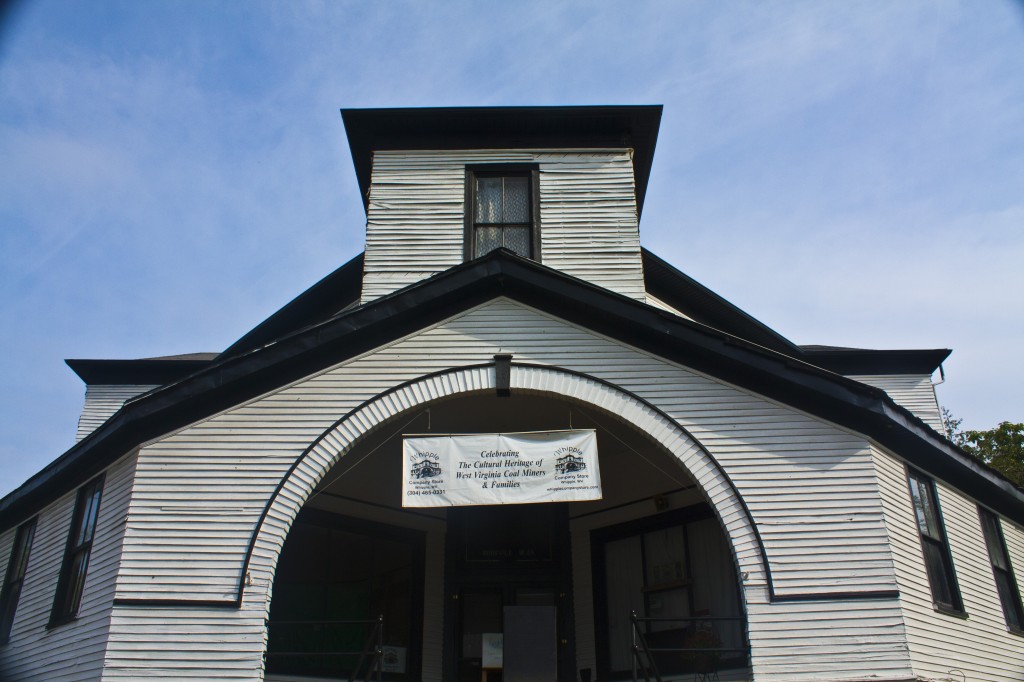 This week's Offsite Adventure-The Whipple Haunted History Tour
Sitting on the corner of a surprisingly busy intersection in a small unincorporated area known as Whipple, is a gargantuan, intimidating building, simply known by locals as "The Company Store." Ask anyone who lives in the area what it is and they will be proud to tell you that it is one of their prized historical landmarks that is an icon for the history of the area, and for many of the elderly, a relic of their past. They might also slip in under their breath that it is one of West Virginia's most haunted places.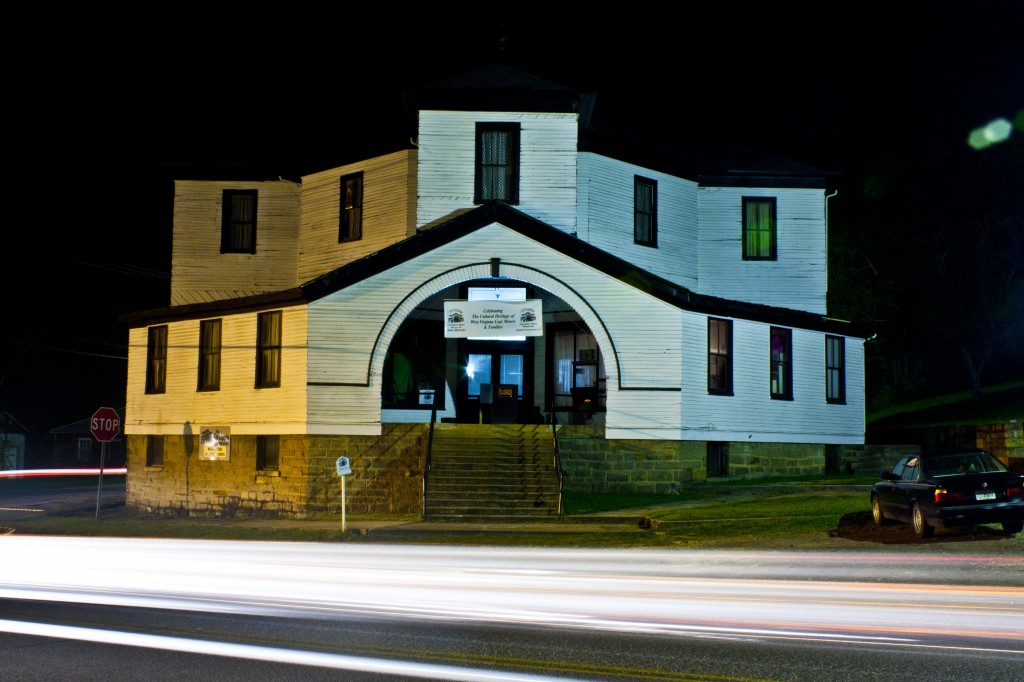 A few years back, although I don't remember exactly how many, some good family friends of mine told me that they planned on moving out of Florida part time, and staying in West Virginia where one of them grew up. Imagine my surprise, when this family of artists ( Mrs. Joy Lynn is an accomplished artist having done professional stage work, her husband Chuck a celebrated master of BMW… who really CAN fix anything, and their children, one of which can play any instrument she touches) told me they were going to buy a dilapidated building in a town so small it might not even be considered a town, and turn it into a museum.
Shortly thereafter, the Lynn family owned what is now the Whipple Company Store and Appalachian Heritage Museum. The building is almost exactly how it was when originally built back in 1890. Every day (except Tuesdays) You can take a guided tour through the hallways and rooms of what used to be the epicenter of the coal mining boom. Around this building coal camps were built. Coal miners would come to this store for all of their needs (they had no choice). All business for the coal mines were also conducted in this store, as well as postal services. The second floor of the building is even a ballroom! The Lynn family who own the museum personally guide you and explain the historical relevance of a building (which happens to be the only still standing of its kind) that you never knew affected you. On the tour you will learn shocking things, some of which I personally couldn't believe happened in America; you will also hears stories of the American dream, and the hope of the people who made the coal camps their homes.
Every October, special tours are offered that occur late at night, and cater to a different type of history. The Whipple Company Store is not without its creepy factor, and I found out first hand when I spent 4 nights in the building. Upon my arrival I was given a tour of the building that most guests to the museum get. it was very intriguing and one I would suggest people take if they get the chance to (there is even a simulated coal mine for school children). Then my hosts asked if I was ready to go to the basement. "Sure!" I said, expecting the basement to be one of those finished types you see on HGTV. As we descended the stairs I noticed no lights were coming on so I did what any smart phone carrying person would do and I turned on my flashlight app. What I saw was a printing room, with original printers (the kind you hear about in school when they tell you about the first printers), a camera with a lens the size of my 42 inch flat screen….. and an embalming room, where the deceased would be slid through a small opening to be prepared for burial, and which still smells like embalming fluid ( and also happened to be directly under the room in which I was sleeping). Next I was taken upstairs to the ballroom where I was shown Ellie's room. I was told of her sad story, and of what happened in her room. On the Haunted History Tour, you will get to hear her story, and the story of other things that happened in the ballroom. You will get to hear the story of the man who had an "accident" on the buildings weighted elevator (that is still in use today), and the tour includes some video evidence that will creep you out anytime you recall it in your memory. You also might come in contact with the spirit of a little boy who is known to ask people to play upstairs, and is quite frequently known to tousle visitors hair, and has even been known to yank on the pants of unsuspecting visitors to gain their attention.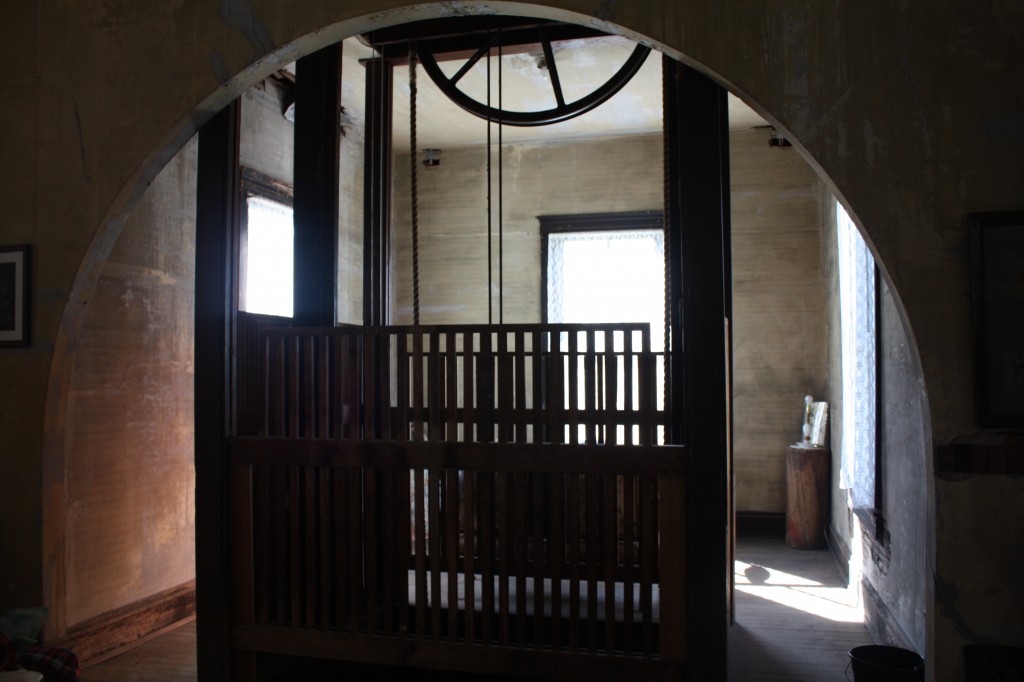 Personally for me the creepiest is a doll named Charlie McCarthy, who for reasons I will let you learn on your own, has to be kept in a class case.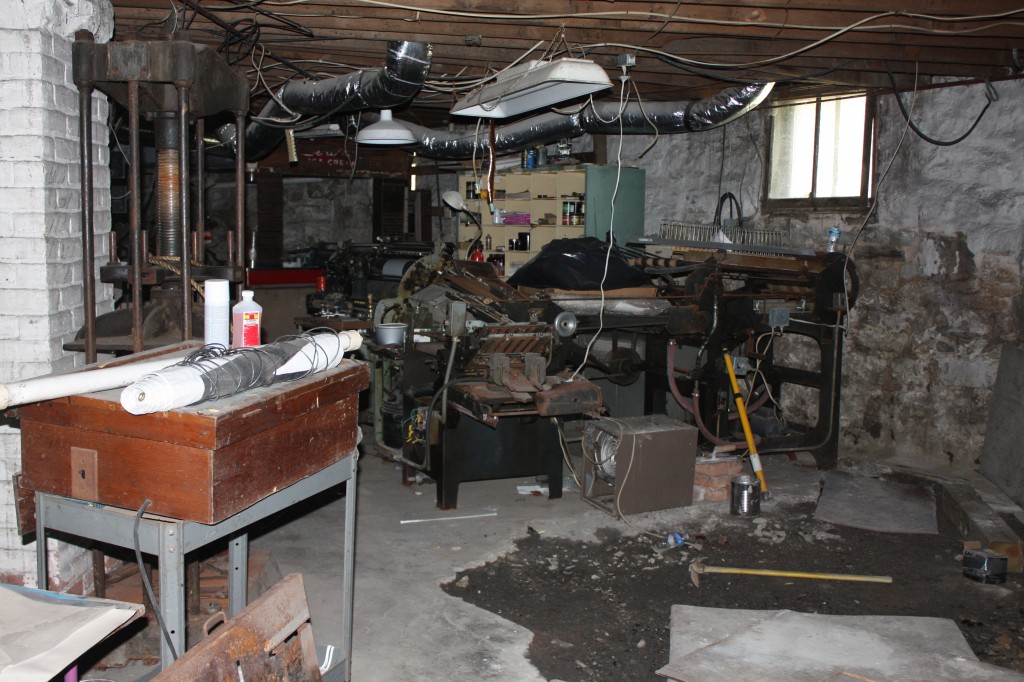 Unlike the staged haunts many of us are used to, this is a place that will make a believer out of anyone who visits. I consider myself quite a skeptic, but when I would be awake in my room while visiting I would hear/ feel the steps of someone at the foot of my bed, and I would hear the "hmmmm…. mmmhmmmm" of what I could only assume would have been the store doctor (I was sleeping in what used to be the doctors office). I could hear people in the main part of the museum when no one was there. People are seen when they aren't really there, and of course there is knocking, and doors opening and closing on their own; one boy even wondered why there was a bearded man the photo he took of a safe, when in fact there was no one in the safe; that is just a few of the many stories of haunts in this building (there are a myriad of others).
Like from a movie this building has secret floors seemingly inaccessible, safes 6 feet off the ground, and every local has a story that they heard about it. A Haunted History Tour is a must for haunt enthusiasts who want a break from the special effects and makeup of amusement park attractions.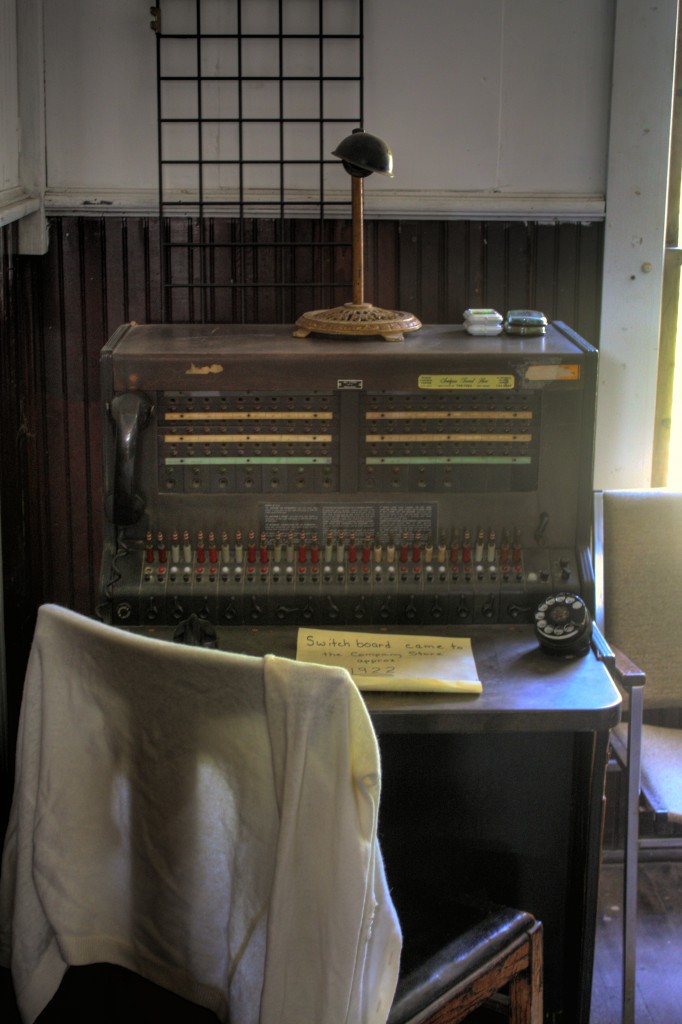 Haunted History Tours are in October every Thursday, Friday, and Saturday 9PM to 12AM only,  and require a reservation.
Whipple Company Store and Museum is located at
7485 Okey L. Patteson Rd. (Route 612),
Scarbro WV 25917
(304) 465-0331
For more information, visit the official Whipple Store website!