The weather is getting cooler, which makes Florida the perfect place in November to catch an outdoor concert. Old Town U.S.A. in Kissimmee will be offering a very special way to enjoy the cooler nights in November with their first ever Little Darlin's Rock n Roll show. The show will feature six groups all singing the hits that will take you back to the time of rock and doo wop.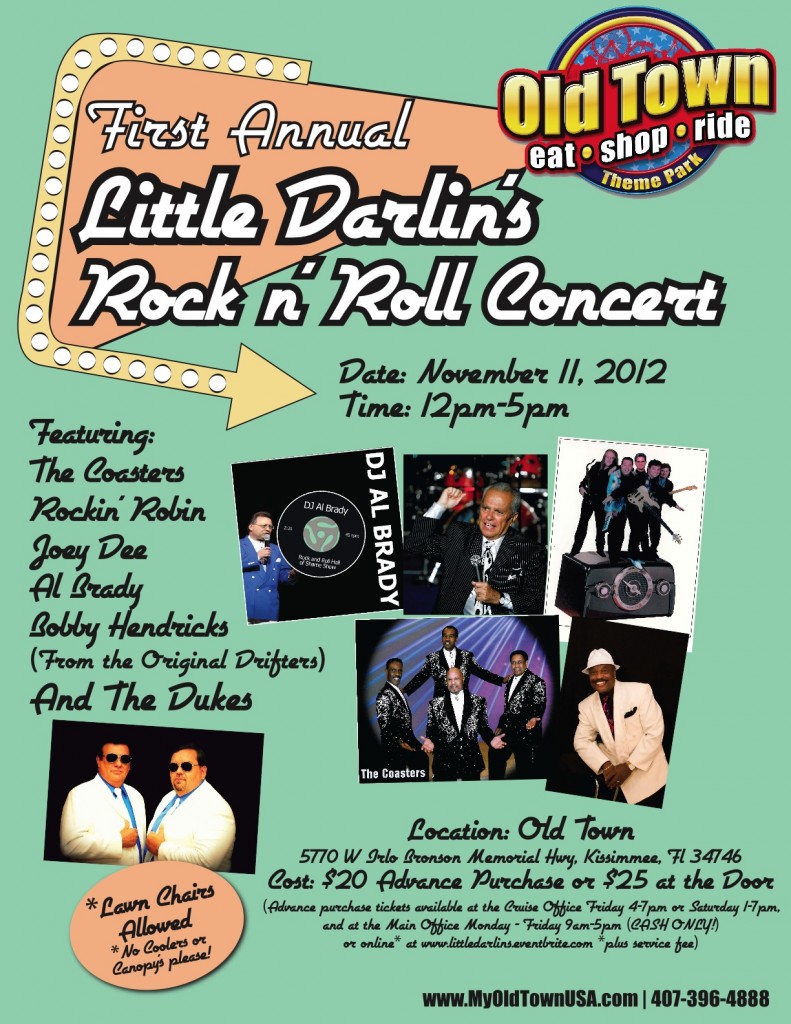 The show will be for the budget minded, and cost just $25 dollars at the door ($20 dollars in advance). The concert kicks of Sunday, November 11th at 12p.m. and will last until 5p.m. You'll be home in time for football!
The line up for the event will feature bands from the 50's and 60's-
• The Coasters
• Rockin' Robin
• Joey Dee
• Al Brady
• Bobby Hendricks (from Drifters)
• The Dukes
Lawn chairs are allowed, but coolers are prohibited. Shops and restaurants in Old Town will be open and ready to serve. Old Town is the home to several rides and attractions, as well as two roller coasters and more!
For more information, including tickets, visit the official website!