It's hard to contain the excitement as the countdown marches closer to the Grand Opening of the all new Fantasyland at the Magic Kingdom at Walt Disney World. One of the last pieces have slid into place as Pete's Silly Sideshow made it's debut this past weekend at Storybook Circus. The all new character meet and greet is just about the last thing that was announced, and the final attraction to open in the area. The area features some of your favorite characters in circus attire.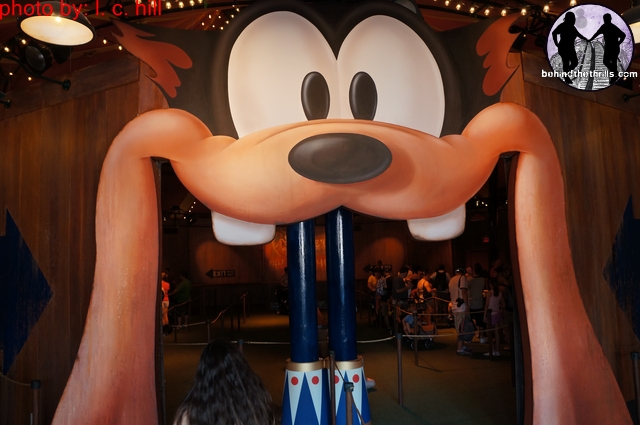 The entrance seems vaguely reminiscent of the Simpsons Ride at Universal Studios Florida just down the road, both attractions have you enter the building through a characters mouth, but that's where the familiarity stops. The area has a very distinct sideshow feeling to it, as the characters you meet are directly from a traveling carnival. Okay, so maybe not exactly.
Check out more pics from Pete's Silly Sideshow, and all new construction in the pics below!
For more information, including tickets, visit the official Walt Disney World website!