SeaWorld San Diego hopes to engage guests from the second they enter the park with an all new interactive front gate area called "Explorers Reef". The area will give guests the feeling that they stepped onto a pristine beach complete with sandy shores, palm trees and swaying sea grass. The new attraction will be one of the biggest, and longest construction projects in SeaWorld San Diego history.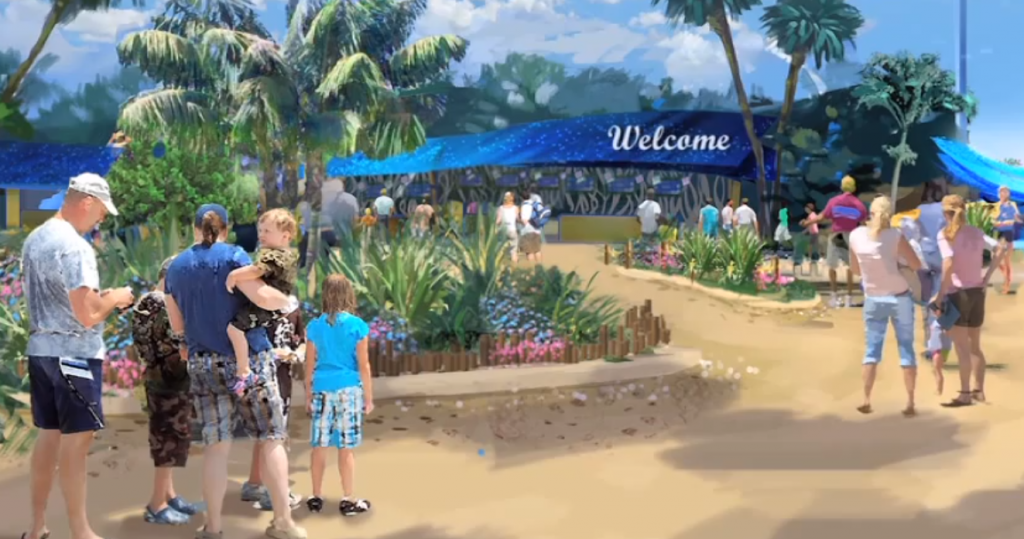 The new project will take approximately 16 months to complete, but will completely immerse guests into a new world that they've never experienced before. The first thing guests will see as they enter is a huge wave crashing overhead, as they step into the reef.
Other features will include an all new shopping and dining areas but the star feature will be the pools where guests can reach in and touch sea creatures like sharks, sting rays, skates and little fish that will nibble at your fingers.
httpvh://www.youtube.com/watch?v=2OBPotvOxG4
The new attraction is expected to open sometime in 2014, and will be one of the largest expansions in park history. SeaWorld San Diego recently opened Manta, a Mack launch coaster that takes riders on a high speed adventure above and below the water, gliding over like a Manta Ray. The area also featured a huge Ray exhibit in which over 65 Bat Rays swim above and below guests.
For more information, including tickets, visit the official SeaWorld San Diego website!