Cedar Point is really getting ready to amp up the construction for GateKeeper. This coming weekend will be the last weekend the park is open for the 2012 season, so they are just about ready to go vertical with GateKeeper. Before they can go vertical, they're going to need two major things: track and supports!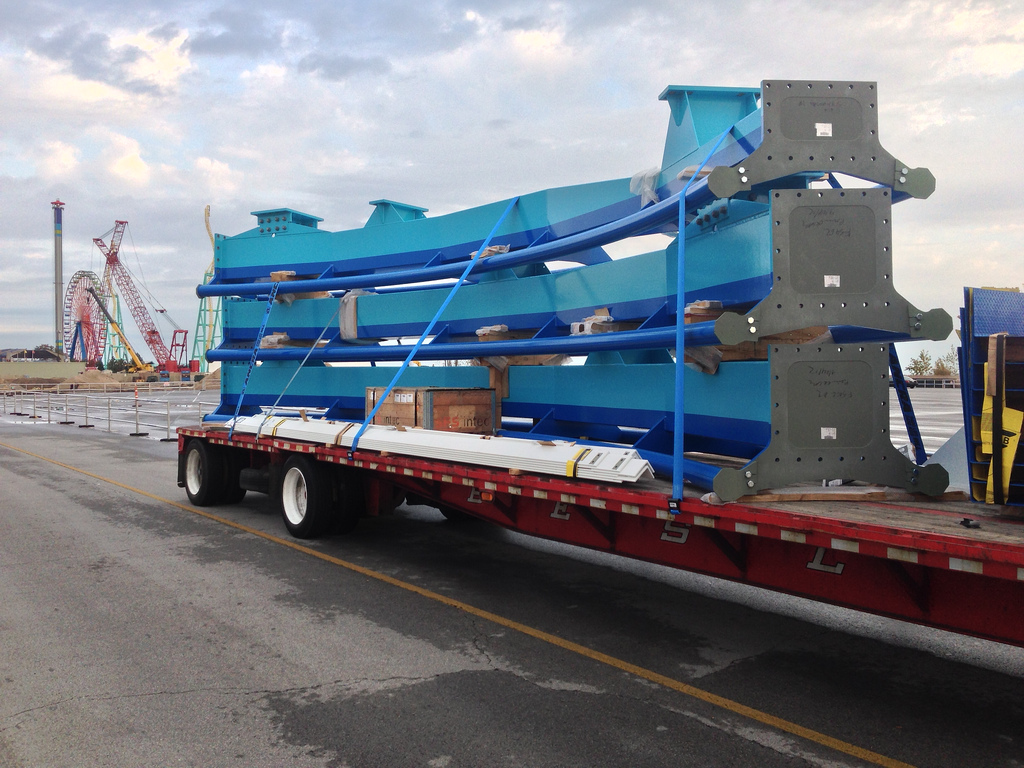 Track started arriving on site today for GateKeeper. Track probably won't be going up this weekend because the park will be open, but we can expect to see vertical construction after the park closes for the 2012 season.
We would love to see your photos of GateKeeper's track if you happened to spot it on the roads or if you spot it in the park this weekend. We will keep you updated with news and information on Gatekeeper as it becomes available, so stay tuned!
GateKeeper is slated to open in 2013 at Cedar Point. For more information about Cedar Point, visit the official website.