The chill is back in the air, and if you're at Gaylord Palms in Orlando, the chill is a little more Merry as the characters from Dreamwork's Merry Madagascar are the stars of this year's ICE! The huge display takes those lovable characters on a journey to wreck and save Christmas in over 2 million tons of ice in the annual frozen extravaganza. Ice, however is only the beginning as one of the most fun hotels in Orlando transforms completely for the holidays with magic around every corner!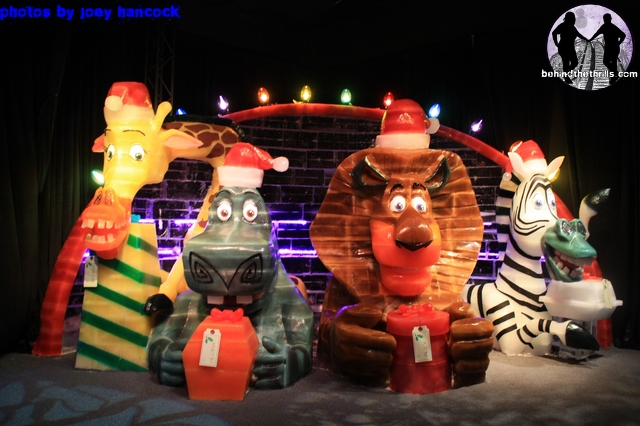 This year's ICE at Gaylord Palms takes guests on an adventure with their favorite characters from Madagascar, as Dreamworks presents Merry Madagascar. The ice displays follow the story of the Christmas special featuring the lovable characters Alex, Marty, Melman, Gloria and the penguins as they cause trouble with Santa and almost cancel Christmas.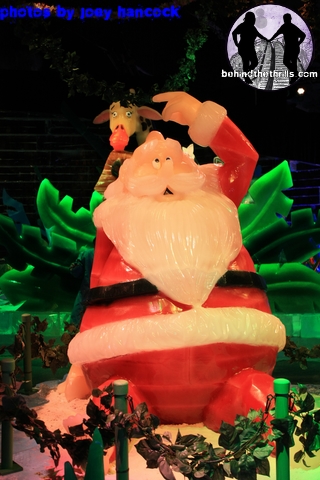 The display features many different scenes from the film and takes guests into the story through bone chilling cold and festive colors. Guests can even take a plunge on one of three different ice slides.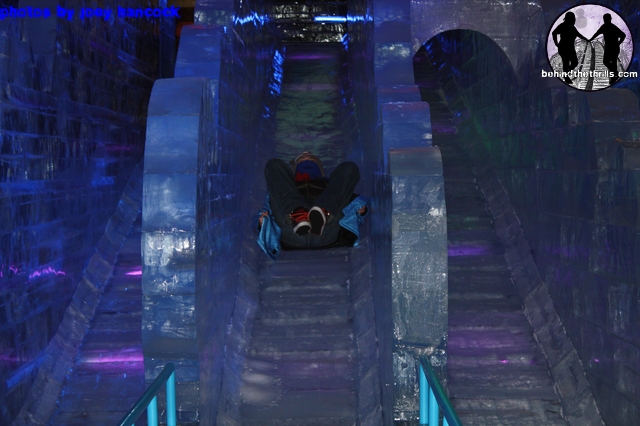 The slides are just part of the over 2 Million pounds of ice used to construct the fun.
ICE! Fun Facts:
Over 2 Million pounds of ice
Artisans from China carve many of the sculptures on site
This year's display uses more colors than any other year to date
The display is kept at chilly 9 degrees
httpvh://www.youtube.com/watch?v=3eMpqEP_V98
Tips for ICE!:
ICE! happens daily at the hotel from now until January 1st
You do not have to be a guest at the hotel, though special room and ICE! packages are available to purchase
Guests are given extra long parkas to help keep warm in the chilly 9 degree temperatures
It takes about 30 minutes to walk through ICE!
Closed toe shoes are required, but boots are not. Tennis shoes work fine
Wear extra clothing such as sweaters, jackets, gloves and hats. While the parkas help, it is very cold and extremities such as ears and fingers tend to get coldest first
Get your tickets online to avoid waiting in line at the box office
More pictures from ICE!
Once outside of ICE! in the Holiday Hall, guests can browse gifts in the gift shop and even get a picture wit Santa.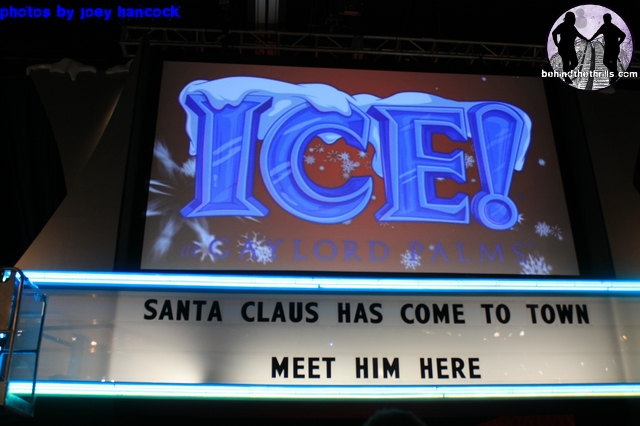 In addition to ICE! at Gaylord Palms, hotel guests can experience several Christmas time fun activities.
For more information about Gaylord Palms ICE! including tickets, and room packages, visit the official website!