SeaWorld Orlando has wasted no time at all in getting preparations underway for their huge Christmas at SeaWorld. The Christmas fun kicks off on Saturday November 17th, and will include the return of the Sea of Trees, tons of Christmas time shows, and  The Polar Express. In addition SeaWorld has the all new Antarctica heavily under construction as crews are trying to get everything ready for the Spring 2013 opening date.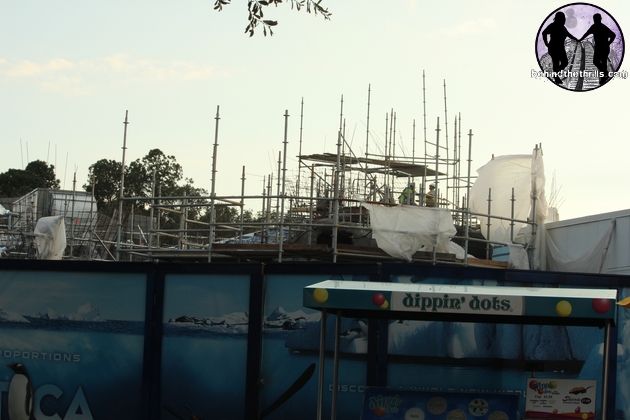 Wire frames are going  up around Antarctica, which has literally tripled in size in the past few months, as crews get ready to do rock work. The area will be nestled in a huge ice drift.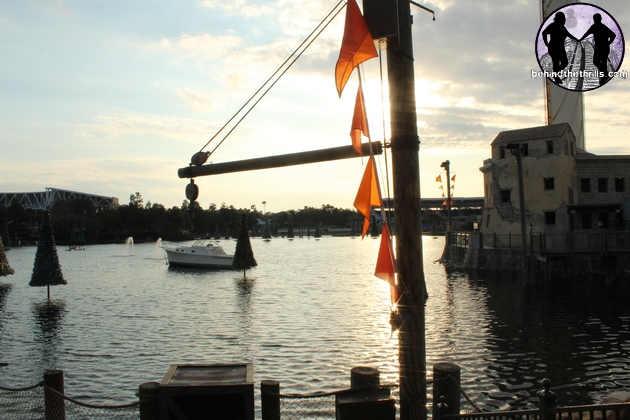 All along the bayside, preparations continue for SeaWorld's Christmas as the Sea of Trees are installed as well as decorations for the boats in the lake. Wild Arctic is currently down while it gets the annual Polar Express layover. The attraction is transformed every year into the North Pole and will feature Santa, his huge sack full of toys and the fresh aromas of hot chocolate and cookies.
Check out more pictures from SeaWorld:
Christmas at SeaWorld starts select nights on November 17th, and run all the way through Christmas. It is included with park admission, and features special night time shows that you can't see during the day. Antarctica opens in the Spring of 2013.
For more information, visit the official SeaWorld Orlando website!