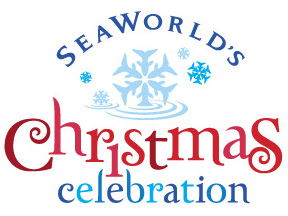 Beginning November 17th, guests will feel the Christmas spirit at SeaWorld San Antonio. SeaWorld's Christmas Celebration features SeaWorlds favorite shows with a Christmas twist, light displays, and Christmas decor.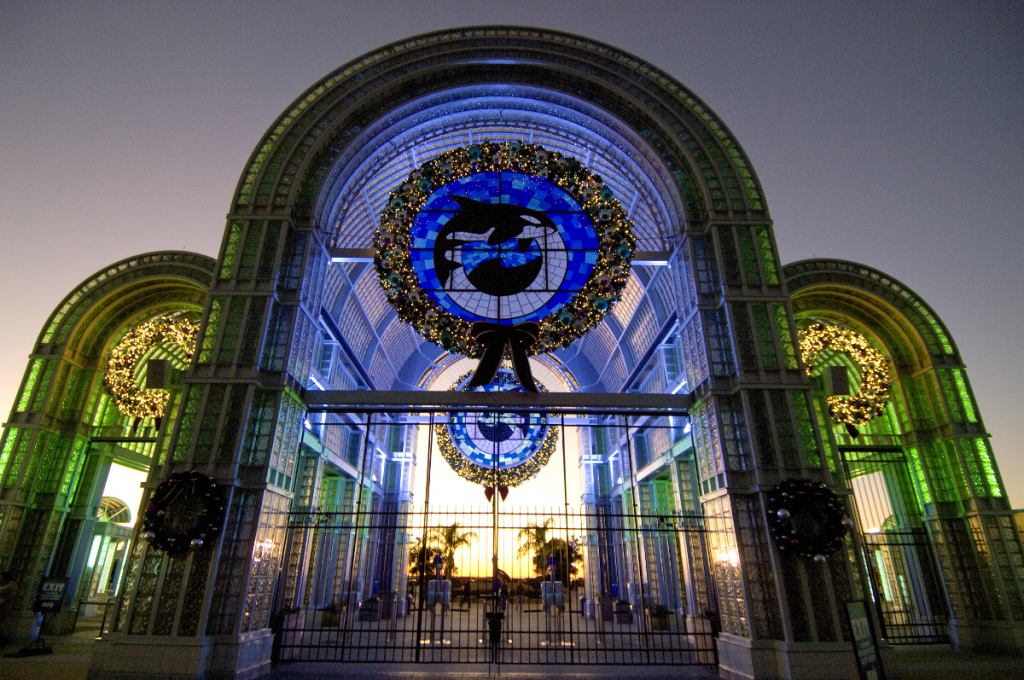 All new this year is Sesame Street Bay of Play Block Party where guests can sing and dance  with characters from Sesame Street. Also new this year is the SeaWorld Express, a festive train ride for young guests.
Shows
A Dolphin Christmas – A Dolphin Christmas features beluga whales, Pacific white-sided dolphins, acrobats and trainers in a stunning celebration of Christmas, the SeaWorld way!
Elmo's Christmas Wish – Make a wish during Elmo's Christmas Wish in the heart of the charming Sesame Street Bay of Play, and be inspired watching Rosita, Grover, Zoe and Cookie Monster all work together to help Elmo find his Christmas wish.
Clyde & Seamore's Countdown to Christmas – Santa's helpers, Clyde and Seamore, are bringing laughs to SeaWorld in Clyde & Seamore's Countdown to Christmas. This special holiday show is filled with spoofs and plenty of laughs. Our loveable sea lions, along with the rest of the crew, invite guests to their fun-filled holiday celebration.
Shamu Christmas.. Miracles – Guests are taken on a wonderful voyage into the heart of the holidays as they experience the power and beauty of Shamu Christmas…Miracles. They'll be immersed in a festive atmosphere of sight and sound, where thrilling holiday music soars as Shamu helps tell a story of reflection, understanding, peace, friendship and the everyday miracles that surround us.
A Sesame Street Christmas – Nautilus Amphitheater is once again home to A Sesame Street Christmas. Join Cookie Monster, Elmo and friends as they teach their friend Abby Cadabby all about Christmas. This show includes family-favorite Christmas carols and even snow!
Reflections – Guests can reflect on the magic of Christmas during Reflections and sing-a-long to Christmas melodies led by Elfred, and all the SeaWorld carolers.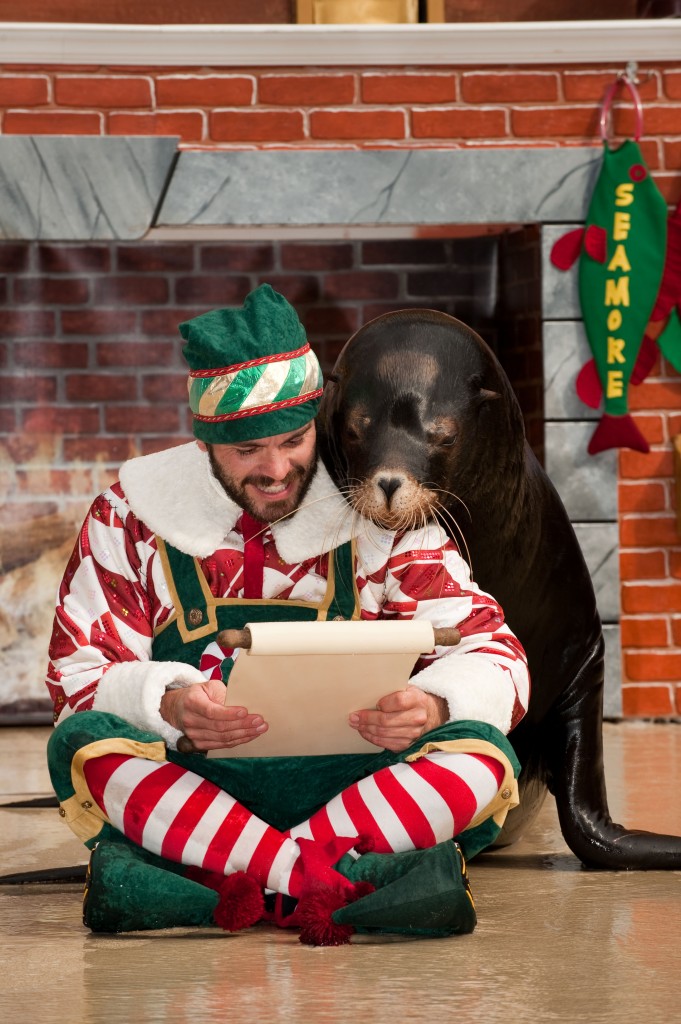 Photo Opportunities
Nutcrackers – Just outside of Beluga Stadium, you will find stilt-walking Nutcrackers.
Tree Top Angel – SeaWorld has brought the angel from the top of the Christmas tree down to spread the holiday cheer!
Christmas Market – The Christmas Market is the perfect place to find true Christmas souvenirs straight from Texas. You'll find wreaths made from cactus, cowboy boots, and more. You can also get you photo with SeaWorld's 12-foot tall cowboy boot tree.
SeaWorld's Santa – Santa will be at SeaWorld through Decmber 24th. All guests are encouraged to meet Santa and let them know what they want for Christmas! Don't forget to bring your camera for this one!
Candy Cane Forest – This self-guided tour features more than 100,000 lights and 8 foot tall Candy Canes.
Snowman Village – A fun photo opportunity with SeaWorld's snowmen!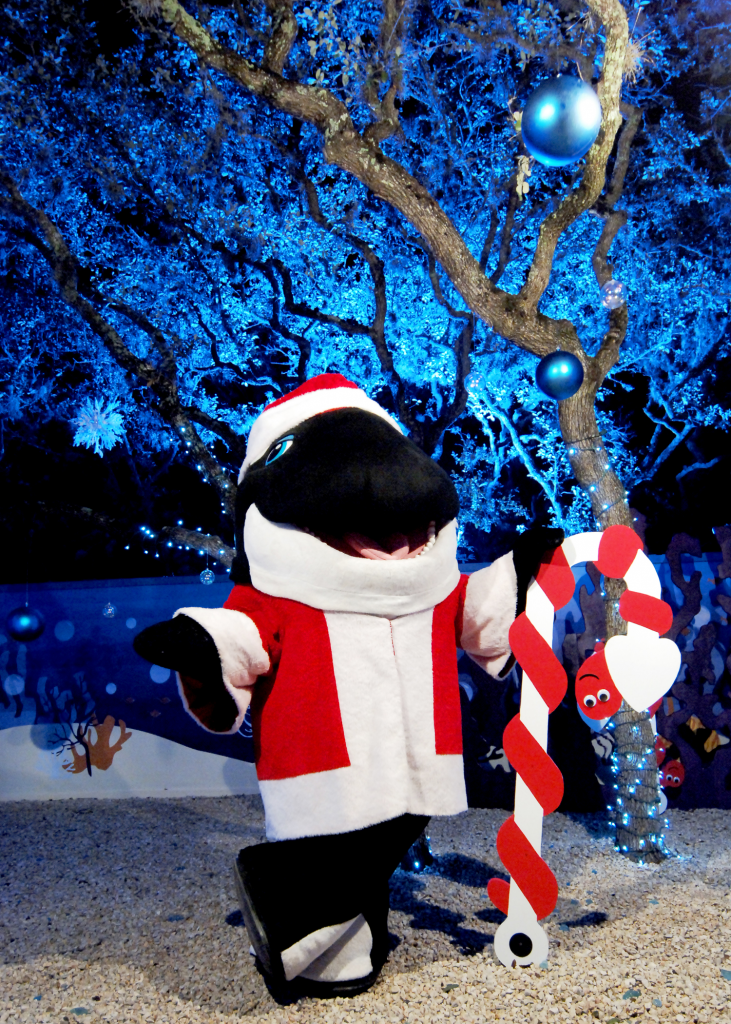 Strolling Entertainment
The Jingle Belles – The Jingle Belles combine swing and soul as they put a fresh and funky twist on traditional holiday music.
The Peppermints – This quartet will dazzle guests with their tightly woven harmonies.
Merry Marichi's – Through December 24th, the Merry Marichi will mix Christmas, Santa, and the sounds of Marichi.
The Blue Pine Trio – This Troupe of Troubadors will play their way into the SeaWorld Christmas Market. These dancing bull fighters are sure to get you tapping your toes!
Celebration Bass – This five person ensemble will play your favorite Christmas hits with traditional music stylings of Celebration Bass.
Dining Experiences
A Sesame Street Brunch
Santa's Fireside Feast – This feast will feature all the Holiday trimmings, plus guests will be treated to a fireside reading of 'Twas The Night Before Christmas by Santa himself.
Milk and Cookies with Santa – This desert filled dining experience will take place in SeaSide Landing, which will be transformed into the North Pole.
SeaWorld San Antonio's Christmas Celebration will run on select nights from November 17th through December 31st. SeaWorld San Antonio's 2012 operating season will end on January 6, 2013.
For more information about SeaWorld San Antonio, visit the official website.