Star Wars is one of the biggest hot button topics right now with the announcement of three new films coming to a galaxy near you, starting in 2015 It would appear that the Force is strong with Legoland Florida which just opened the first major Miniland expansion with the addition of Star Wars Miniland in the first part of November. The area takes everyone's favorite Star Wars characters and scenes and pieces them together with Lego's.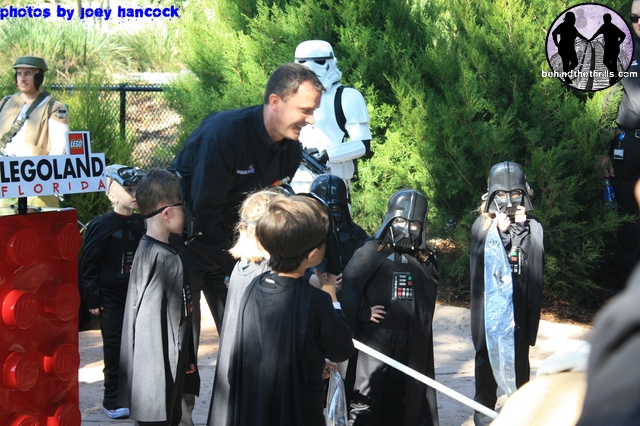 With an army of Mini Vaders, park manager Adrien Jones opened the new area with a ribbon cutting ceremony, Star Wars style. The whole park became a haven for all manner of Star Wars characters, whether Jedi or Bounty Hunter scum. The 501st Legion, a collection of fans who dress up for fun and charity was on hand to help kick off the opening of the new Miniland.
Star Wars Miniland is located just off of the main Miniland area, in a galaxy…not really far away at all, really. It used around 2 million bricks and contains scenes from all six existing movies, as well as The Clone Wars.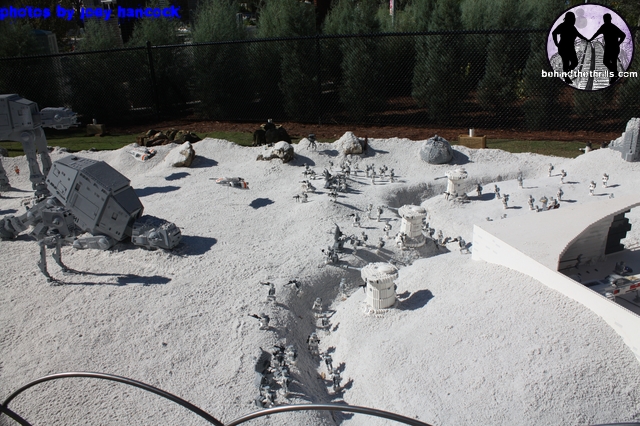 The attention to detail is pretty amazing, and if you have fans of the series, both young or old they will go jar jar for it. In true miniland fashion, the entire area is 100% interactive.
httpvh://www.youtube.com/watch?v=TJmw9XcPoKk
We caught up with Master Model Jedi Builder Jason Miller who told us a little more about the work and detail that went into bringing the world of Star Wars to life in Miniland.
httpvh://www.youtube.com/watch?v=cljjJZ07zVQ
Star Wars Miniland is just the latest (and probably not the last) addition to Legoland Florida since it opened just over a year ago. Already the park has added new restaurants, a waterpark, and several interactive areas including the Florida Fresh Greenhouse.
More pictures from Star Wars:
For more information on Legoland Florida, including tickets, visit the official Legoland Florida website!