If it wasn't for the theme park fans, other people wouldn't really know or care that much about theme parks. It's the fans who get really excited about the parks they love and spread the excitement to others. Fans are a theme parks best advertisements. Fans are also one of the best sources of information. It's with that notion that we introduce this weeks Thrill Weekly Poll! The Fansite of the year!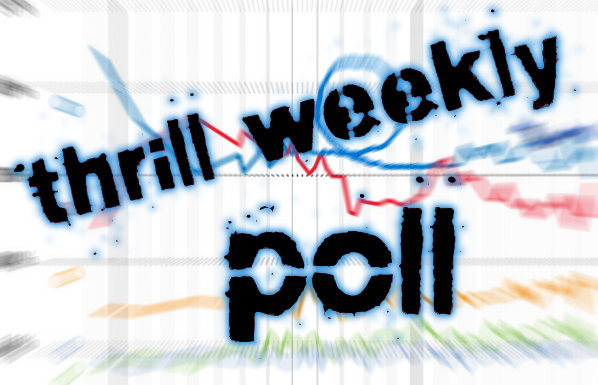 What makes a great fansite? Is it the amazing amount of fans who come together on forums? Is it the great news coverage about a certain park? Yes! It's all these things! We've taken a few of the many great fansites from around the web and have compiled them here.
Vote for your favorite!
[polldaddy poll=6682414]
While we would love to nominate every single fansite on the web, there are just too many out there! The above list represents the websites which best matches our criteria for Fansite of the Year.
Our criteria for nominees are as follows:
On the web for more than a year
Can include more than 75% coverage about one particular park or park chain
The site must have regular main page updates. At least one in the past month, and several in the past three months.
Must have a main page that is updated on a regular basis. Forums are great, but they can be filled with inaccurate information and opinions. Some facts are needed
Must have a social Media Presence (Twitter, Facebook, etc.)
Must interact with readers on the website, either through active comments or forums. Feedback is very important
*Note-Site's on this poll are for FanSites only. Some sites have already been nominated for Newssite of the year, and while we would love to nominate everyone twice, we are trying to remain fair to everyone nominated. 
Last year the poll was dominated by the Halloween Horror Nights Fans! Will this year be any different? It's very possible that we could see a repeat from last year's winners Horror Night Nightmares, but that all depends on you! The polls will be open until next Sunday and voters can vote once daily. The winners will be announced in January when we reveal our Thrill Daily Awards-The Best of 2012!
Congratulations to all who have been nominated. If we missed someone you think should be nominated, let us know and we'll take a look at them. However we reserve the right to not include a site in the list and to disqualify a site for any reason at all.
We recommend that all sites, and fans of the sites promote the fact that you are nominated. The more you promote, the more votes you receive!
Have fun and Good Luck!