As the year begins to wind down, we take a look back at the great things that happened in the Amusement Industry. Lots of parks opened brand new attractions, and shows. Other parks kicked their services and fun levels all the way up. But which park did the best job at making sure that guests had the ultimate day? Over the next few weeks we'll be breaking it down with our Thrill Weekly Poll and choosing exactly that. Which park was park of the year? You decide!
We've divided up the country into different regions. Each region has just about every park in that region nominated! At the end of the poll, the  top two from each region will face off with the winners from the other regions. Two from each region will enter, but in the end only one park will be crowned Park of the Year.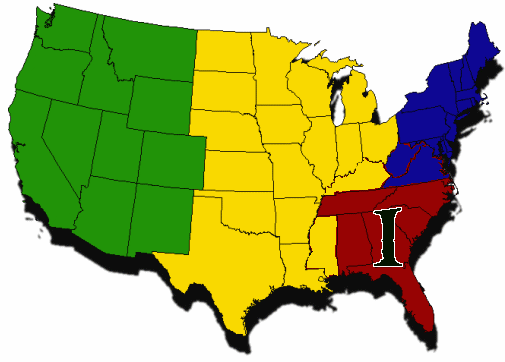 This week we take the parks from Region One. Region one includes parks in the following states:
Florida
Georgia
South Carolina
North Carolina
Alabama
Tennessee
[polldaddy poll=6714095]
Last year's Region One winners were Dollywood and Disney's Magic Kingdom. Dollywood was later voted as Park of the Year. Can the park that brought us the Nation's first Wing Rider coaster repeat their victory or will another park step up? Vote now and decide!
There are tons of great theme park destinations in the U.S. and unfortunately we can't get to them all. If we have forgotten your favorite theme park  destination, make sure to write it in on the "Other" ballot and we will consider it for nomination. If your favorite park is not in one of the states listed, do not nominate it…we'll get to it in other polls!
Congratulations to all of the nominees! We recommend that all nominated parks and fans share on Twitter, Facebook and other Social Media outlets. This poll will determine the Best Theme Park Food Destination of the Year in our annual "Thrill Weekly Awards" which are to be announced in January. The poll will be open until 11:59 p.m. EST on November 28th, 2012.
Good luck and have fun!