It's Not Too Late to Get Your Scare on this Season!
Halloween has come and gone and Christmas decorations seem to be around every corner, but the screams continue this weekend at some of America's top haunted attractions.
Eastern State Penitentiary in Philadelphia, PA is holding a special edition of their popular Halloween event Terror Behind the Walls called "REMIX."
Terror Behind the Walls has commonly been described as a "high-startle, low gore" haunted attraction.  But, for one night only, they're changing the rules. REMIX, taking place November 10, is the final night of their 2012 season. It will be a different show than the 28 before it. Darker. Bloodier. Terror Like You've Never FELT.
All six attractions that comprise Terror Behind the Walls will be open and fully staffed, but guests will experience them in a whole new way. Want to know more? You'll just have to visit Eastern State Penitentiary for REMIX on November 10.
Tickets are limited and can be purchased online at easternstate.org/buynow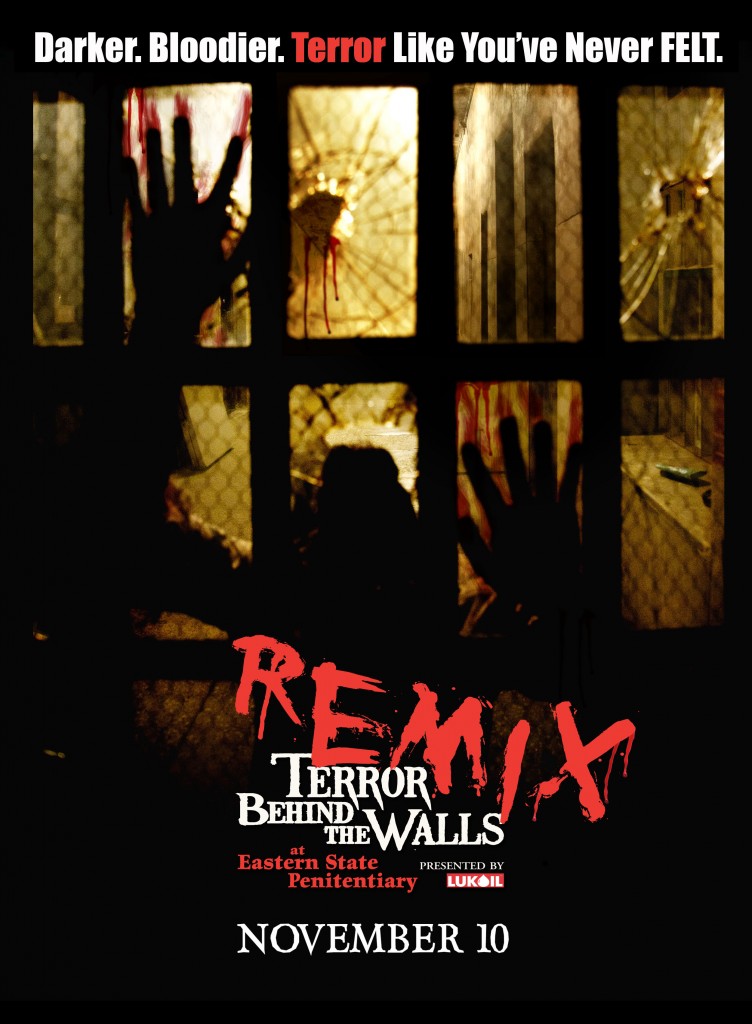 Across the state in Pittsburgh, PA The ScareHouse will also be ending their season with a special event called "Turn out the Lights" on November 9 and 10. As the name suggests, on this weekend only, The ScareHouse turns out the lights and each group receives only a single glow stick. Think you have what it takes to brave the ScareHouse in TOTAL DARKNESS?
Tickets are limited and can be purchased at http://www.scarehouse.com/tickets.php.  
As if that wasn't enough screams, this weekend hundreds of haunted attraction owners and operators will converge in New Orleans, LA for this year's installment of Transworld's Legendary Haunt Tour.   As part of the event, the public will have one final opportunity to visit the 13th Gate and Necropolis 13 in Baton Rouge on Saturday, November 10.  Tickets can be purchased at www.midnightproduction.com.

Go out this weekend and get one last scare before it's all jingling bells and dancing santas.
For more information on these great events, visit their official sites.
Terror Behind The Walls at Eastern State Penitentiary (Philadelphia, PA)
The ScareHouse (Pittsburgh, PA)
13th Gate / Necrpolis 13 (Baton Rogue, LA)
Legendary Haunt Tour (New Orleans, LA)
Follow us on twitter (@BehindThrills) for all the latest news and updates!