Universal Orlando has a huge network of Veterans, comprised of over 400 team members who have served in all branches of the Armed Forces, and on Friday they will all march the streets of Universal Orlando in honor of Veterans Day. The park has been honoring the Armed Forces for several years, and this year is no different. If you're planning on being in the park, you can share in the celebration this Friday.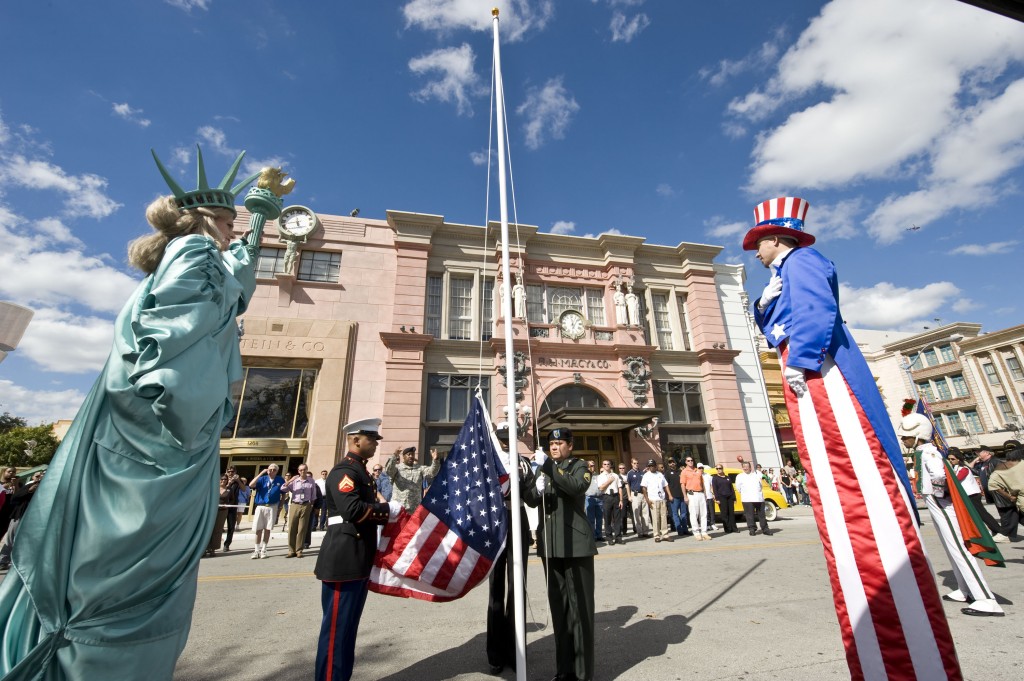 The parade will start in front of Beetlejuice's Graveyard Review and wind back around to the Music Plaza area in front of Rip Ride Rockit. After the parade there will be a flag raising ceremony for all of the Veterans. The parade will feature some special Universal Orlando characters, as well as members of the community who will help honor our Veterans.
The parade will also include representation from all branches of the military, the American Legion, Orlando Police Department, Orlando Fire Department's Pipe & Drum Corps, area high schools' JROTC Multi-Branch Color Guard and Jones High School marching band, Universal performers and more.
The parade is a great way to honor our veterans and is included with park admission.
For more information, including ticket, visit the official Universal Orlando website!