Some folks take for granted the people they see and talk to everyday, but just when you are least expected, that can change in a matter of seconds. Our thoughts and prayers are with our friends at the Fright Farm haunted attraction in Smithfield, PA this week as they lay to rest one of their own. Earlier this week, long time Fright Farm tech team member Bob Koller passed away unexpectedly. Bob was a behind-the-scenes electrical genius; designing many of the haunt's custom built animatronics and props such as this fire-breathing godzilla standing nearly 30 feet tall!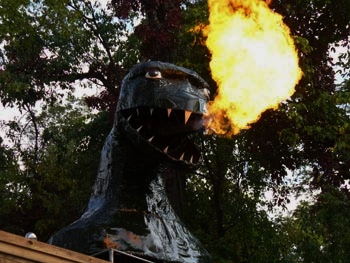 Bob also controlled the lighting and sound for Fright Farm's main stage and musical performances.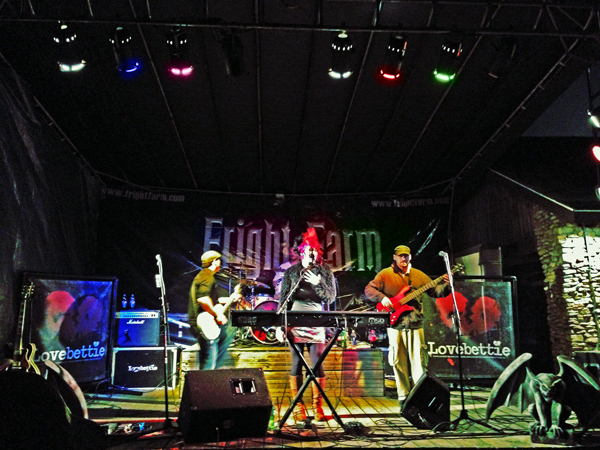 Bob sets up sound for DJ Straykill.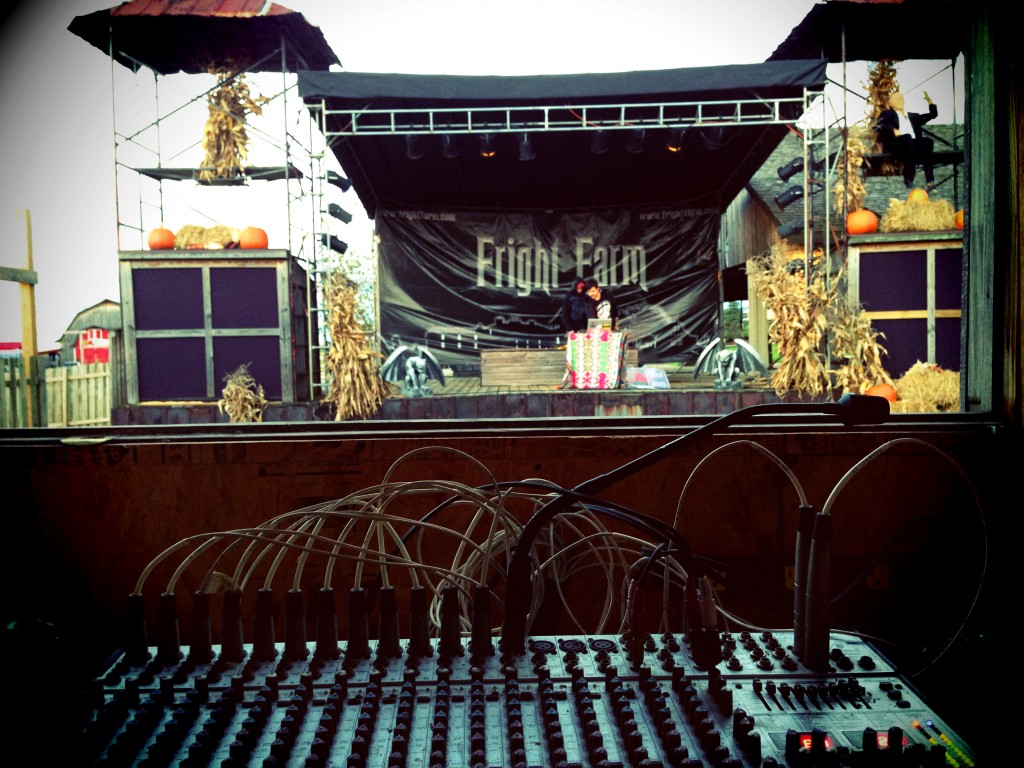 When he wasn't running stage sound, Bob also was the operator of a rare, powerful, World War II carbon arc searchlight which requires a special person to be able to operate. There are less than 65 registered operators for these types of searchlights in the entire world!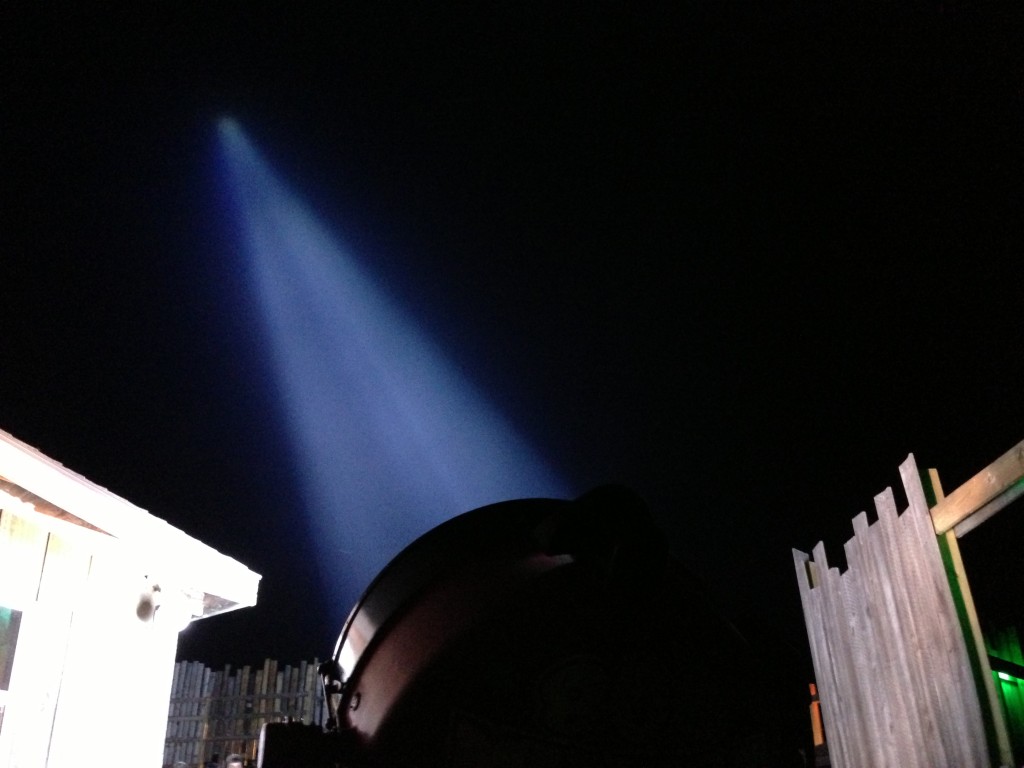 Bob spent his time away from Fright Farm as a certified master electrician and was a damn good one at that! Very few people can fill the shoes that this man walked in with a stroll everyday. Not only was he a dedicated supporter of the haunt industry, he was a friend and mentor to the staff at Fright Farm. Bob was a very sincere guy that will be deeply missed.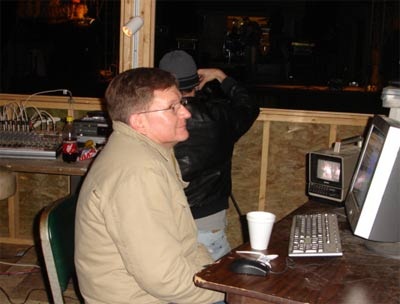 Anyone that has worked at a haunted attraction knows that the staff becomes a family. Bob was part of the Fright Farm family for more than 14 years, which has made his passing particularly hard for the staff. We caught up with Mike Rich, co-owner of Fright Farm who said "It's a sad time for all of us. Bob always brought us to the cutting edge, combining science with art, making the abstract and difficult simple and practical". Bob was a puzzle piece that made magic happen behind-the-scenes along side their tech team that includes; Cam Smith, Gary Jordan, and more.
"Bob is a piece of the staff that is just irreplacable. He was a true educator and molded me into who i am today. He will never be forgotten in my heart" said Cam Smith.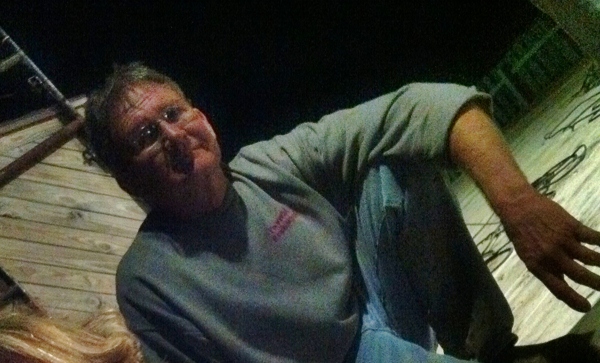 We send our condolences to Bob's family and the entire team at the Fright Farm during this sad time. #RIPbob

Follow us on twitter @BehindThrills for all the latest attraction news and updates!