Christmas carols, hot cocoa, snowball fights and…Cheetahs? It may not sound like the traditional mix of elements for your normal Christmas, but combine all these elements and you have a Christmas that's not quite traditional but a new family tradition. Christmas Town at Busch Gardens Tampa is a brand new extra ticketed event at Busch Gardens Tampa that brings all the sights and sounds of the season and mixes them with the coasters, and warmth that Central Florida is known for. From the heart stopping coasters, to the breathtaking lights and shows, we take a look at Christmas Town and start a new family tradition.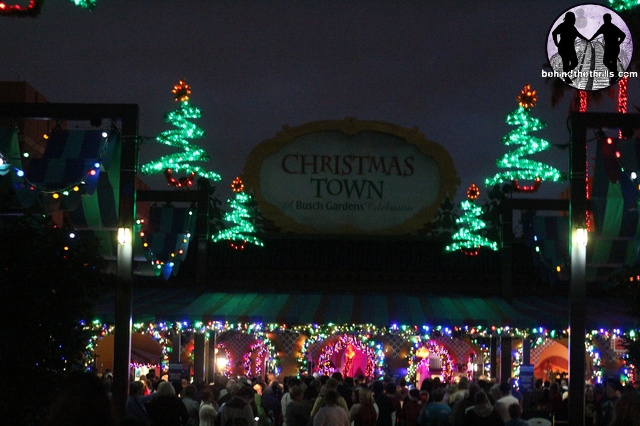 As you walk into Christmas Town, you are immediately surrounded by the season. The smells and sounds of Christmas drift over you from the smell of cookies baking in the nearby bakery to the sounds of carolers singing in the square. Christmas seems to live all the time at Christmas Town. We'll take you through some of the areas of Christmas Town, answer some of our most frequently asked questions and even give you some tips about the event.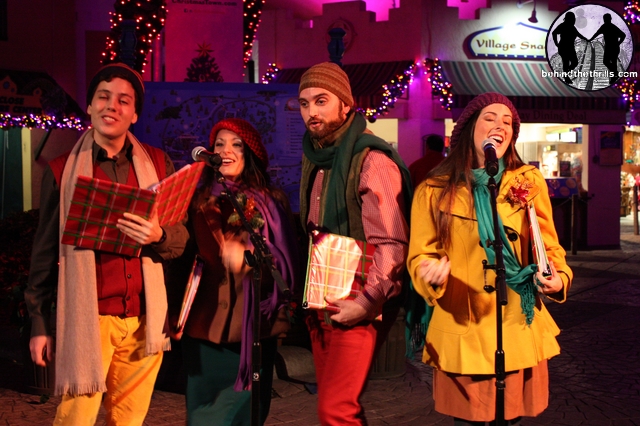 Let's be 100% honest, when the announcement of Christmas Town at Busch Gardens Tampa came out earlier this year, there were several questions that popped into everyone's heads. The biggest one being "Why?"
There are several theme parks in the area that already have a great reputation of doing Christmas in their parks, with the majority of them being included with park admission. Could Christmas Town not only pull this off, but also offer a great value for the extra ticket price? After all, SeaWorld Orlando does an amazing Christmas program with SeaWorld's Christmas Celebration, and it's included with park admission. Could Christmas Town outdo SeaWorld, or even Disney?
To be completely honest, I wasn't convinced they could when I walked through the front gates to begin my journey into Christmas Town at Busch Gardens. Would I be wrong?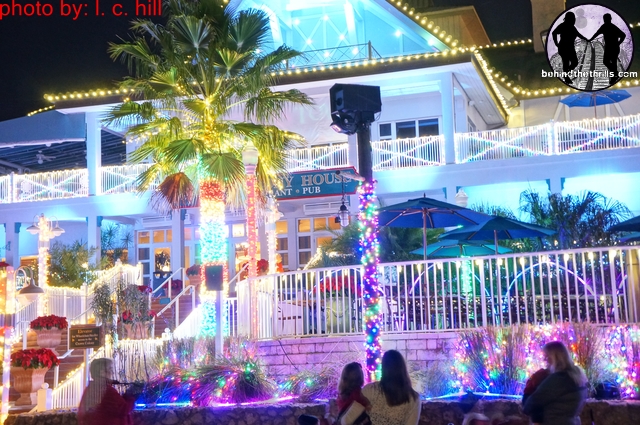 Yes. I was wrong, completely wrong. What Busch Gardens Tampa has managed to create is something fun, festive, and for the whole family. But what exactly is Christmas Town? I could go the short answer and say it's the "Spirit of Christmas wrapped in a colorful bow" and I wouldn't be wrong, however that doesn't do it justice.
Christmas Town is a Christmas experience at Busch Gardens Tampa. It's a hard ticket event, meaning that it's not included with your daily admission. You have to purchase a separate ticket just for Christmas Town. Once you're inside, you get an all out assault on your eyes, ears, and taste buds as just about everything you love about Christmas comes to life.
The park is broken down into different sections, each one with a unique theme and decoration.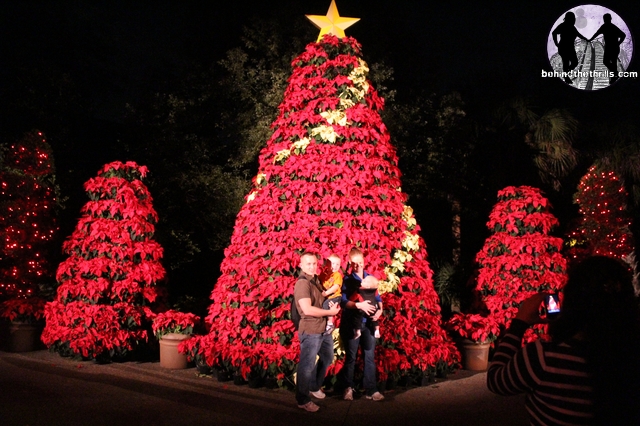 On Poinsettia Parkway you'll find dozens of huge Christmas trees made out of gorgeous Poinsettias, with the largest one being about 15 feet tall.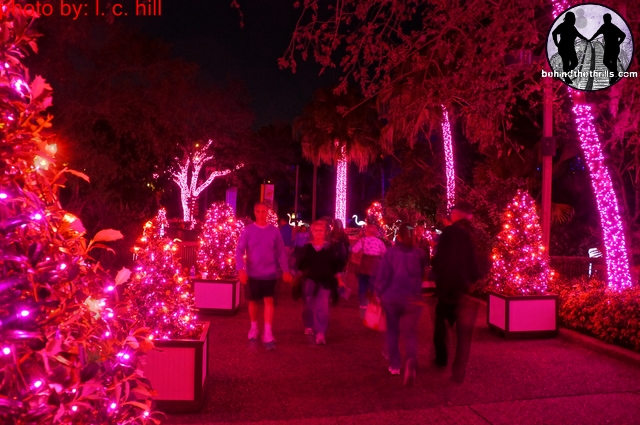 You'll find loads of flamingos and pink lights all over the trees as you stroll through the flamingo habitat.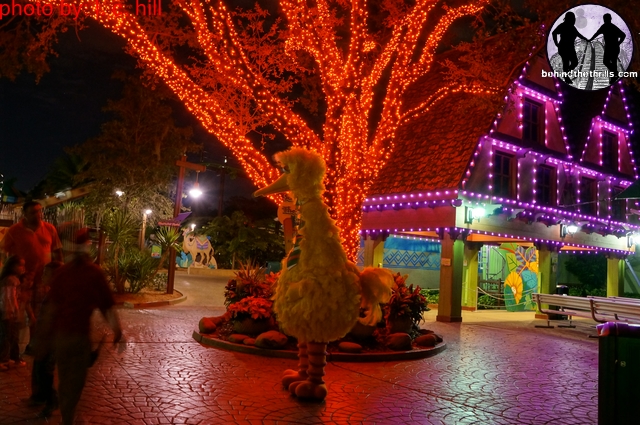 Sesame Street Safari of Fun has been converted into a "Very Furry Christmas" with tons of lights, your favorite Sesame Street characters bundled up for winter, and all the rides and attractions of Sesame Street.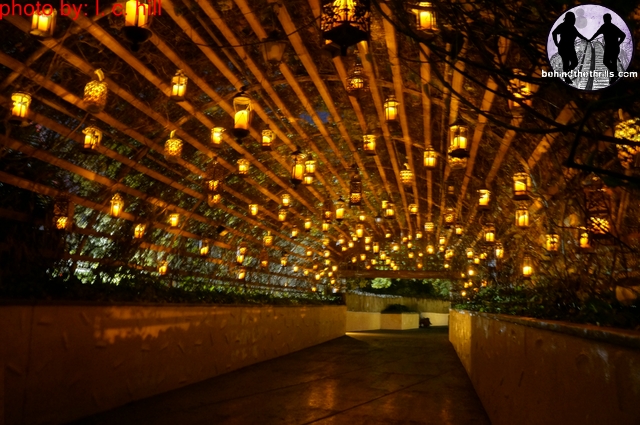 Miracle Way pays tribute to the true story of Christmas with a dazzling display of lights, and a unique nativity.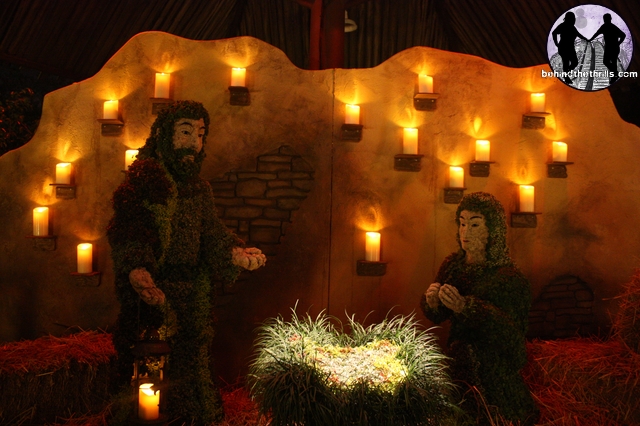 Besides the lights there's also the Sing Along Train that takes the normal Busch Gardens Train and decks it out in lights. As you take your trip around the Serengeti, you sing Christmas Carols. Of course no trip to Christmas Town would be complete without a visit to Santa's House. You and your family can venture inside Santa's House, meet the elves and Mrs. Claus and take a visit with the big guy himself.
If that isn't enough you have five unique shows-Three Kings:The Gifts of Christmas, Angels of Peace:A Christmas Journey on Ice, Jimmy Osmond's Holiday Jukebox, Carol of the Bells on the Crown Colony, and a nightly concert with Jars of Clay.
But we aren't done yet. Yes, there is so much more.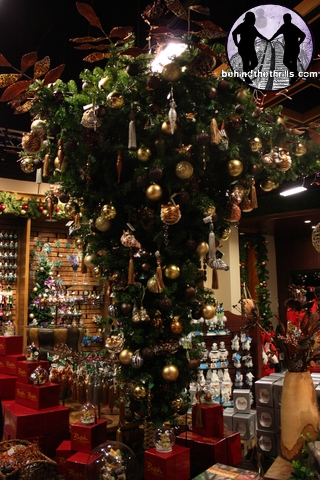 Santa's Workshop is filled with fun family Christmas gift ideas, and is a great place to get tons of unique gifts.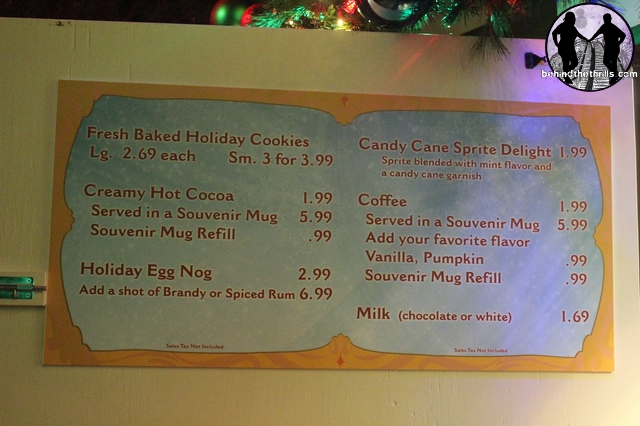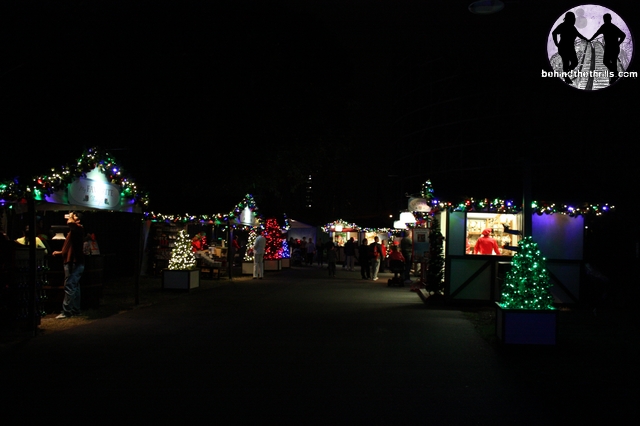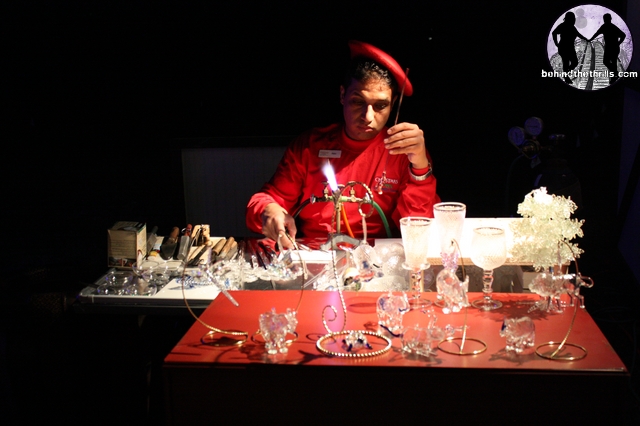 Christmas Town Village has dozens of "Holiday Cabins" for all kinds of gifts, food and crafts. You can get seasonal treats like "Candy Cane Delight" a non-alcoholic drink made of Sprite, candy canes, and "santa's magic". For those who want a little more spirit with  your holiday spirit, there are holiday beers, and of course eggnog. If you just want to walk around and watch the artisans at work, there's tons of "elves" making gifts right before your eyes.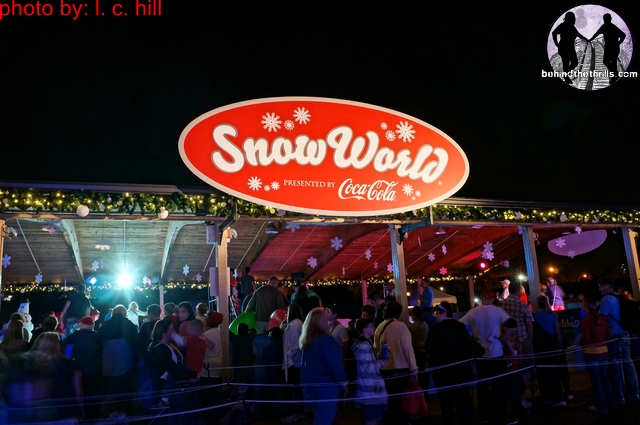 What's more festive than snow? How about going for a sled ride, building a snowman and having a snowball fight? You can do all of that at SnowWorld. Tons of fresh made snow is dumped into an area where guests can play and make snowmen and even sled.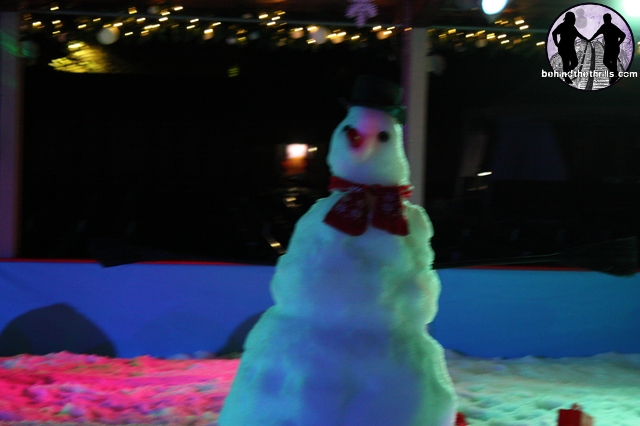 On top of all of that, some of Busch Gardens Tampa's world class coasters are open, which means coasters in the dark!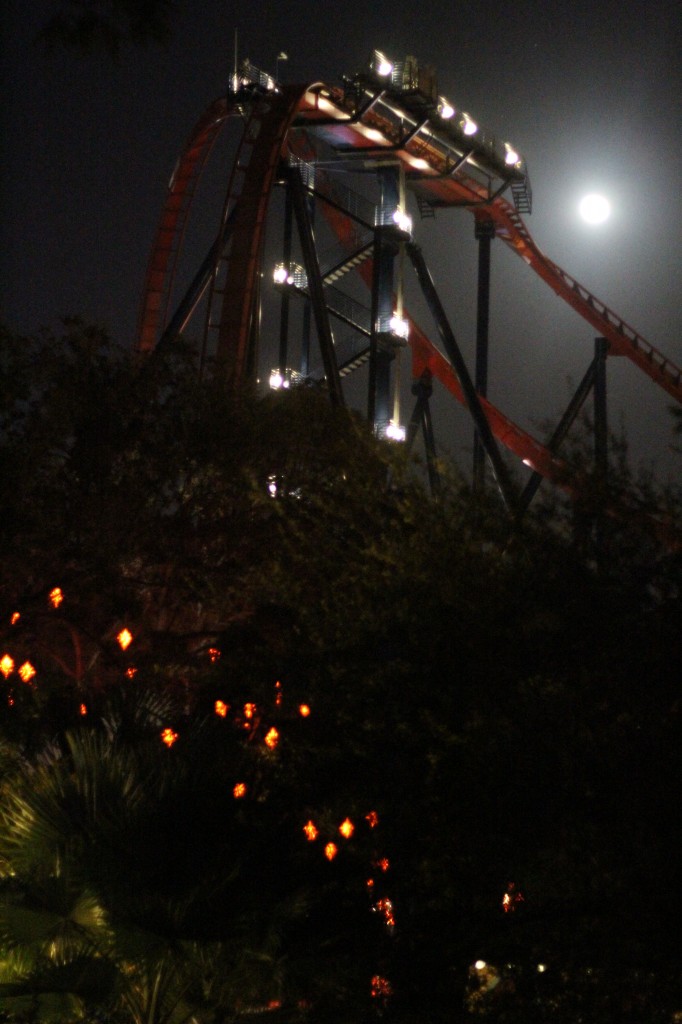 Sheikra, Gwazi, Scorpion and Cheetah Hunt are all open during Christmas Town.
Check out a ton more pictures from around Christmas Town:
Things to know:
See the shows first-The shows fill up fast, so get to the shows at least 20 minutes before hand to get a good seat
SnowWorld fills up fast-Everyone wants to play in the snow. To make sure that it's enjoyable for everyone, the line is pulsed and a limited number of people are let in at a time. Make SnowWorld one of the first things you do
Carol of the Bells-The entire front of the Crown Colony is transformed into a dancing spectacle of lights. The show starts every 15 mintues and lasts about three
Save room for dessert-There are tons of great things to eat at Christmas Town. The Pumpkin Cheesecake is a personal favorite, and quite different from what is served during Howl O Scream. The Smores as literally as big as your face, and a great deal. Get the mugs and get cheaper refills on things like hot chocolate and egg nog
Get your tickets in advance-Tickets at the gate are about $40 dollars. In advanced they are start at $25 dollars. Go to the official Christmas Town website to get your tickets before you go
The biggest question we've been asked is "Is Christmas Town worth the extra money?" That depends. Christmas Town is a unique experience, and the park is so large that the crowds are pretty much non-existent. For us, it's worth the extra bit of money to get that unique of an experience. It was also worth it to be able to ride Cheetah Hunt in the front row five times.
We walked around the whole night and didn't see one single show, there was that much to do. Christmas Town is an event that will take you easily two nights to see everything and possibly three. It's a great slice of Christmas tradition, in a very non traditional way.
For more Christmas Town information, including tickets visit the official Christmas Town website!