Finally after being delayed for a year, Big Thunder Mountain Railroad at Disneyland in California will receive a major overhaul.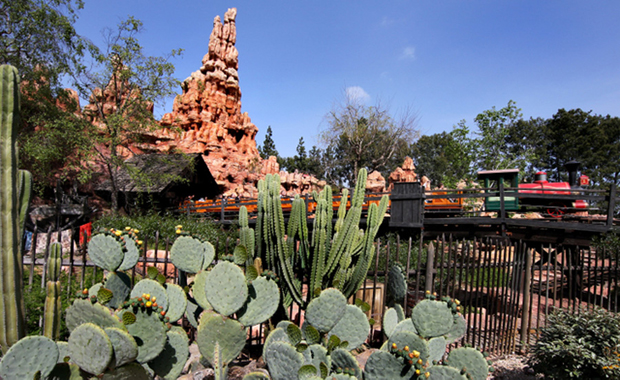 They broke the news via Disney Parks Blog recently that Big Thunder Mountain will be closing on January 7, 2013 and will not open again until sometime during the Fall. This is following two more large refurbishments that took place at Disneyland Park. The famed Matterhorn Bobsleds attraction closed early 2012 and did no reopen until summer adding all new effects, and brand new bobsleds replacing the classic 2-2/2-2 trains. Also Indiana Jones Adventure recently opened after a 3+ month refurbishment used to update the programming and refreshment to the lighting and effects making the attraction feel like new ones again.
Here is the full announcement.
In the normal course of a Disney Parks attraction's lifespan, there are periods of time when it is necessary to close for a major refurbishment. You may recall that this was the case last year with the Matterhorn Bobsleds, which now looks better than ever with its fresh snowfall. Up next at Disneyland park, Big Thunder Mountain Railroad will close January 7 for refurbishment, reopening in fall 2013.

Updates being made to the attraction will include:

New ride vehicles (but don't worry – they'll still look like the trains that you know and love!)
Track replacement (but the attraction will still follow its current course)
Repainting portions of the mountain itself (Walt Disney Imagineering has once again carefully studied Bryce Canyon for inspiration)

We'll have more updates on these and other aspects of the refurbishment throughout the year, but if you'd like to experience the "wildest ride in the wilderness" one more time before it begins, head on over to Disneyland park by January 6 – its last day of operation until fall 2013.
There are a few rumors about just what is being added to the ride. One of which is about the trains themselves will feature all new 2-person rows of seating and individual lap-bars making it impossible to ride with 3 riders in the same row as some people like to do.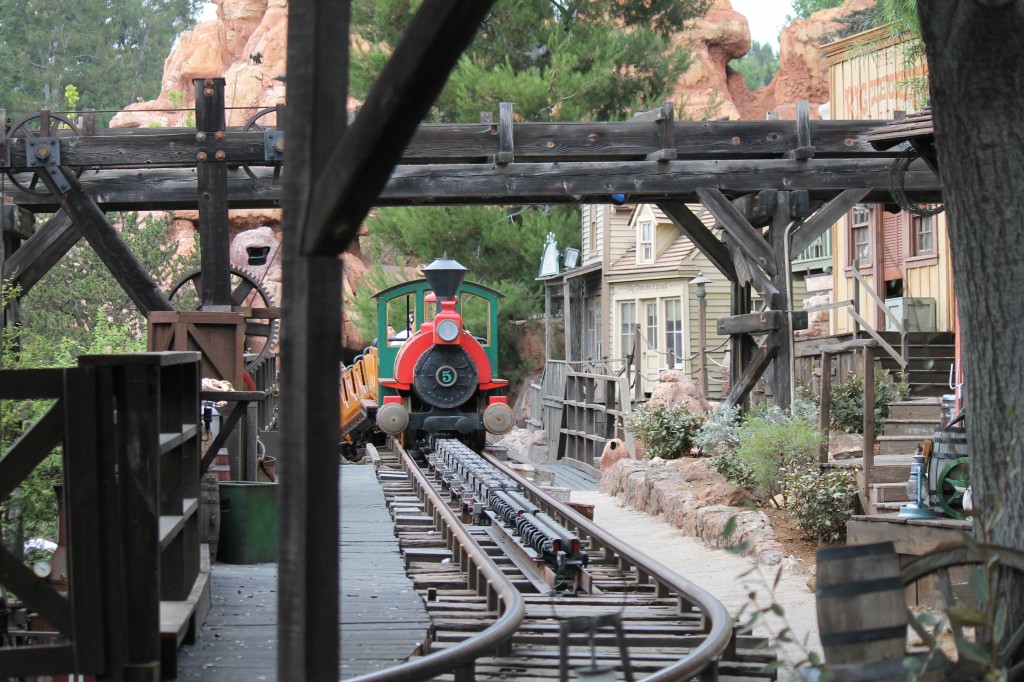 One other rumor is about the scaled down town of Rainbow Ridge, located around the queue and loading area. It has been rumored  that the classic mini-town which has been at Disneyland since the late 50's will be demolished. It's not known whether it'll be rebuilt or if something brand new will replace that area.
This year Walt Disney World's version of Big Thunder Mountain received a smaller 5 month long refurbishment, refreshing the paint work and restoring many of the effects. Disneyland's refurbishment will be a little more extensive  but you can check out what they did to the Magic Kindom's BTTRM below.
For more on the latest at The Disneyland Resort be sure to visit their official blog The Disney Parks Blog, and check back here.
Follow us on Twitter @BehindTheThrills