On Wednesday we visited Universal Studios Hollywood in Universal City, CA to check out their annual Grinchmas event. Having not been able to experience it during it's current 4+ year run in California, I went in with little expectation. But Universal did not only meet my expectations but far surpassed it with this fabulous Wholiday event geared towards the whole family.
We'll star our tour of Universal Studios Hollywood's Holiday festivities like we would if we were actually there, a walk through CityWalk. CW has been decked out this year for the holidays, and features holiday performances during select nights at the 5 Towers concert venue directly next door to the movie theaters.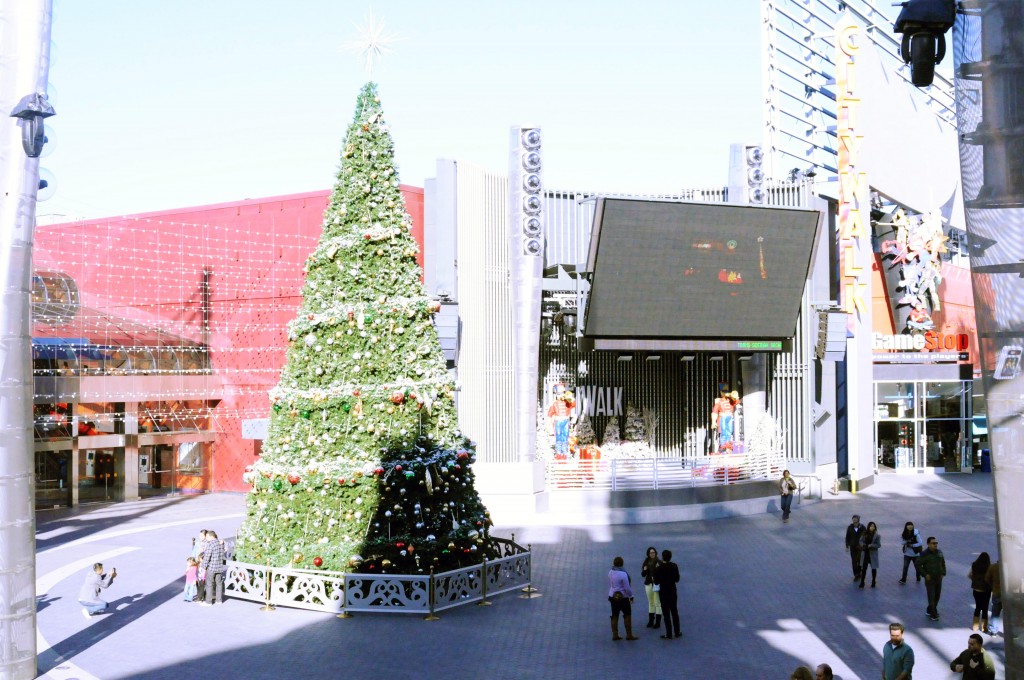 Even King Kong is in the holiday spirit sporting a Santa hat during the holiday season.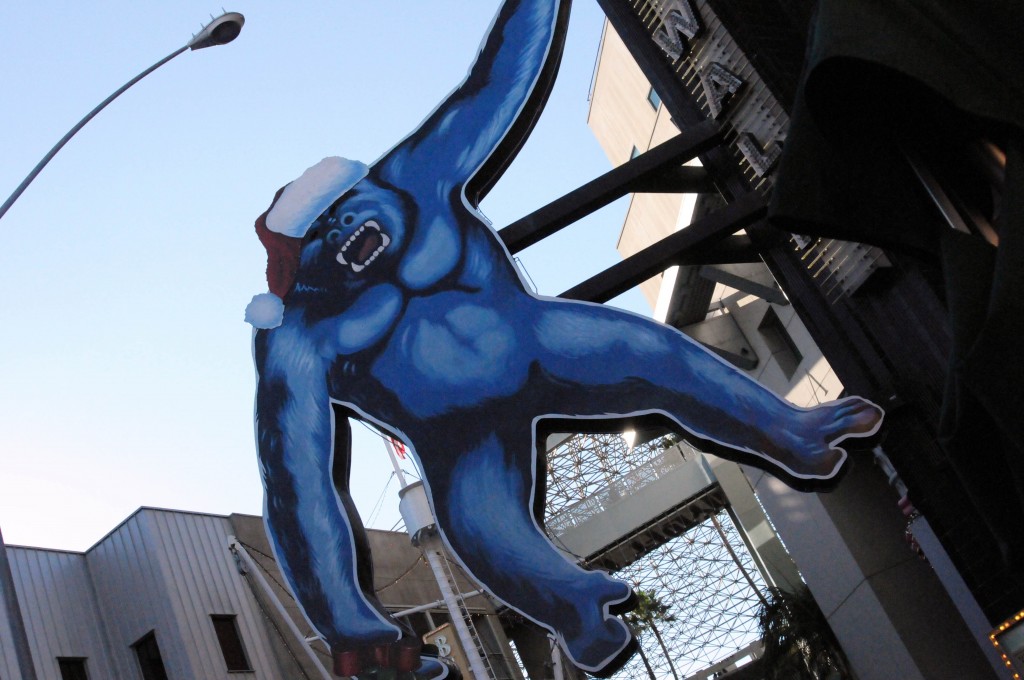 CityWalk also hosts it's own meet and greet with the big man himself, but with a twist. Meet Rockin' Santa!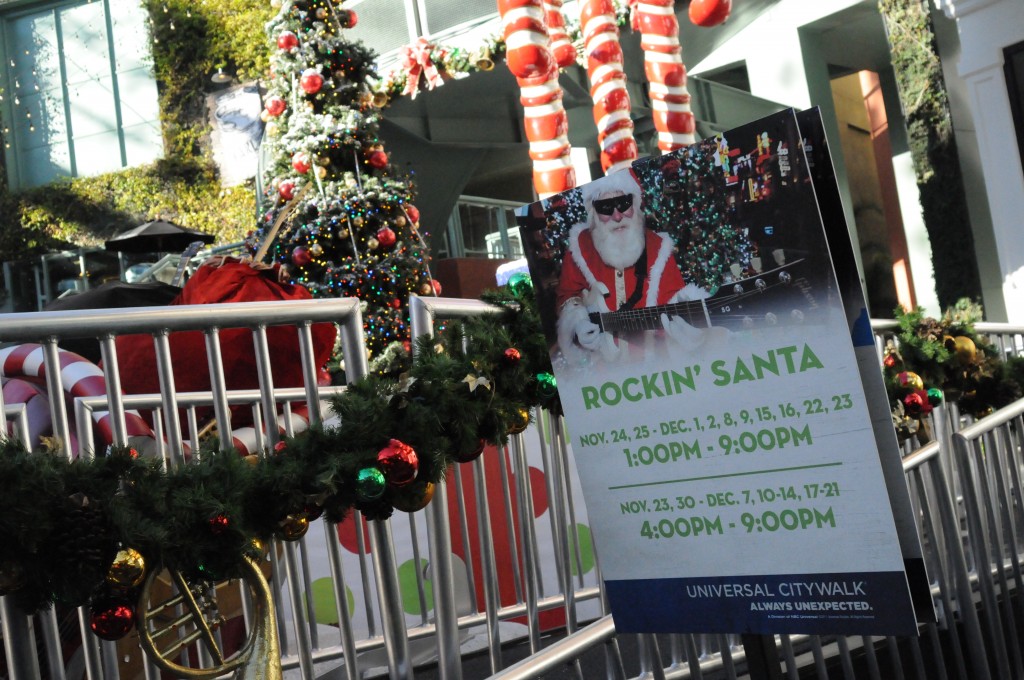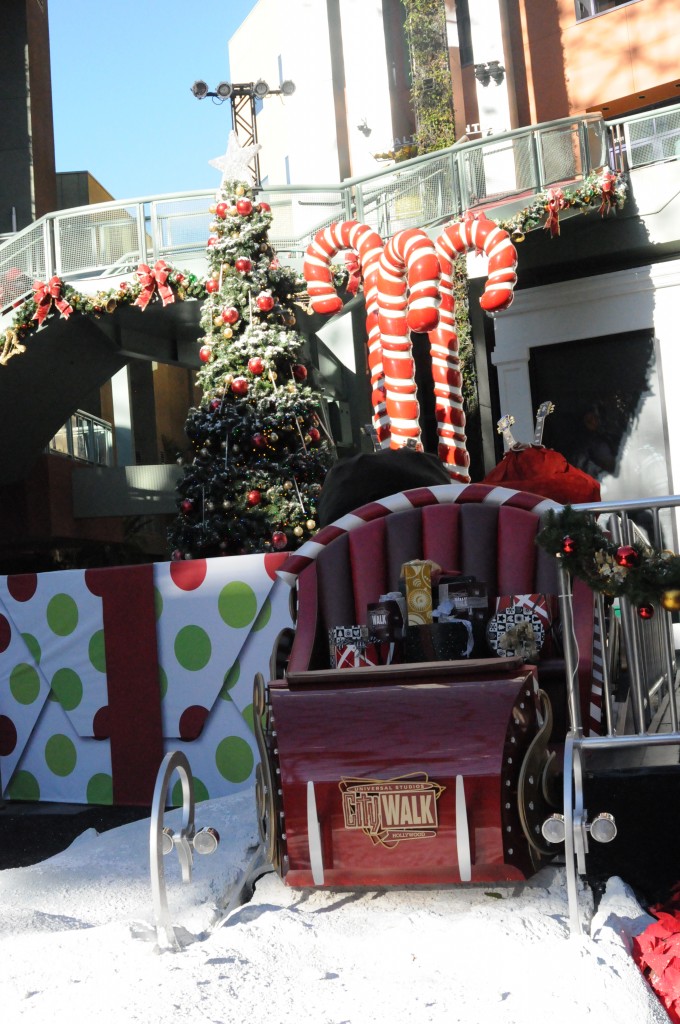 The main strip of shops closest to the park itself has been adorned by over-hanging garland similar to Main Street at Disney.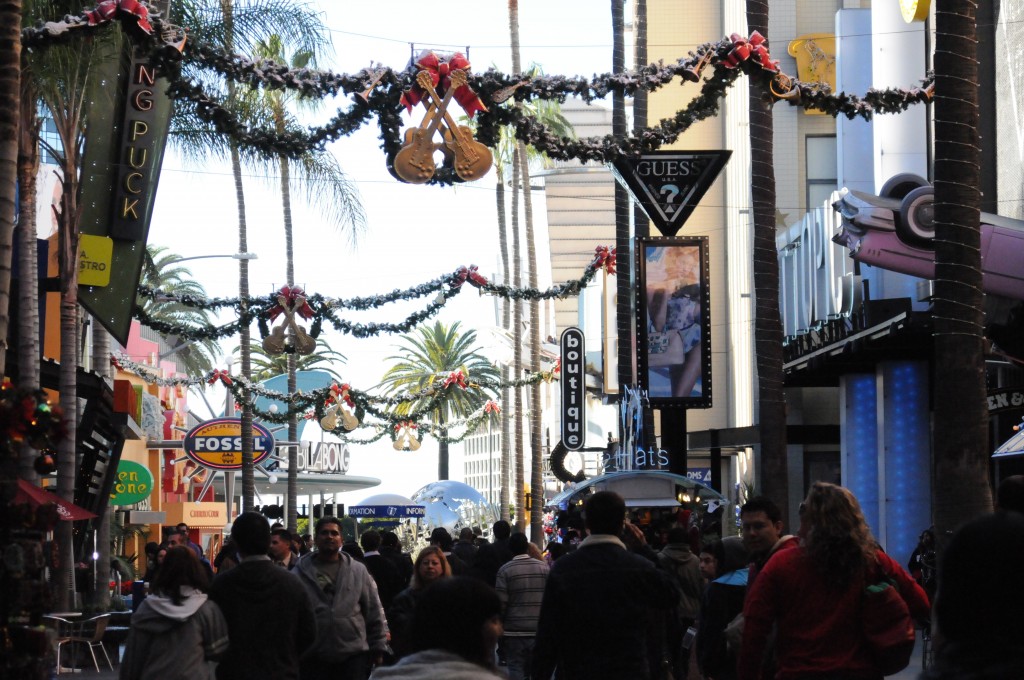 It wouldn't fit right in if they didn't have their own CityWalk twists, so at the center of each wreath sits two Gibson Les Paul guitars.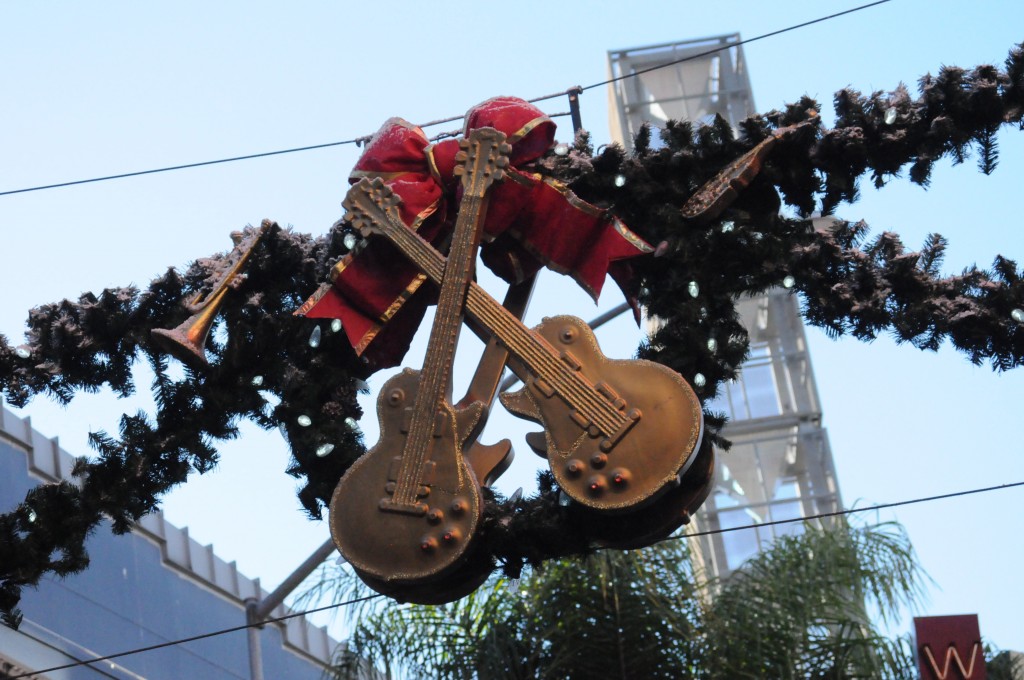 Which leads us to the park itself, which has been completely decked out for Grinchmas.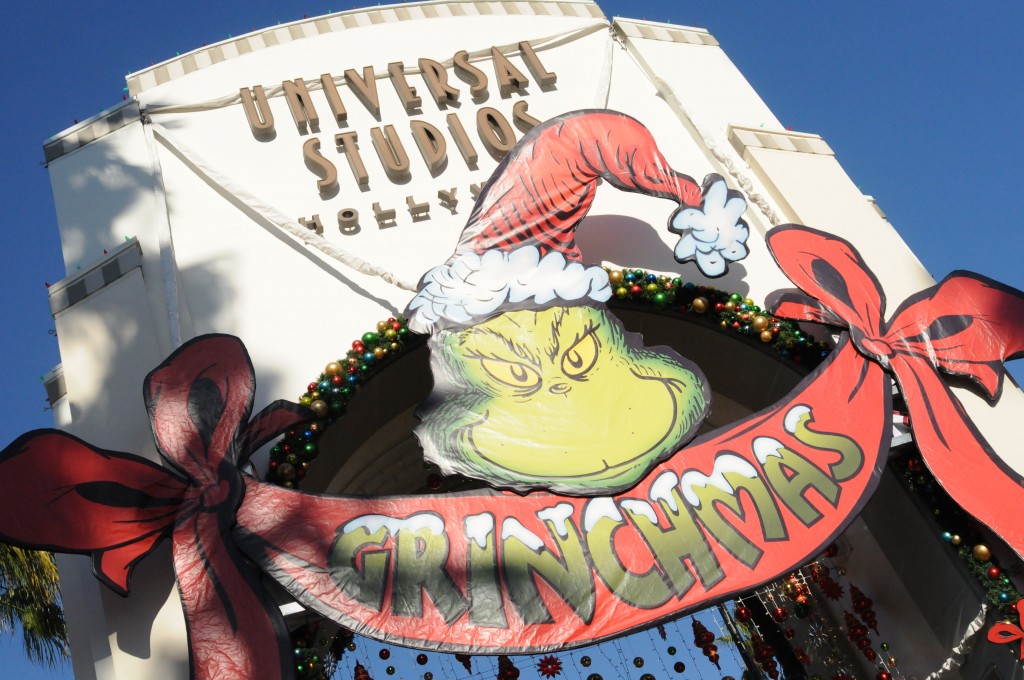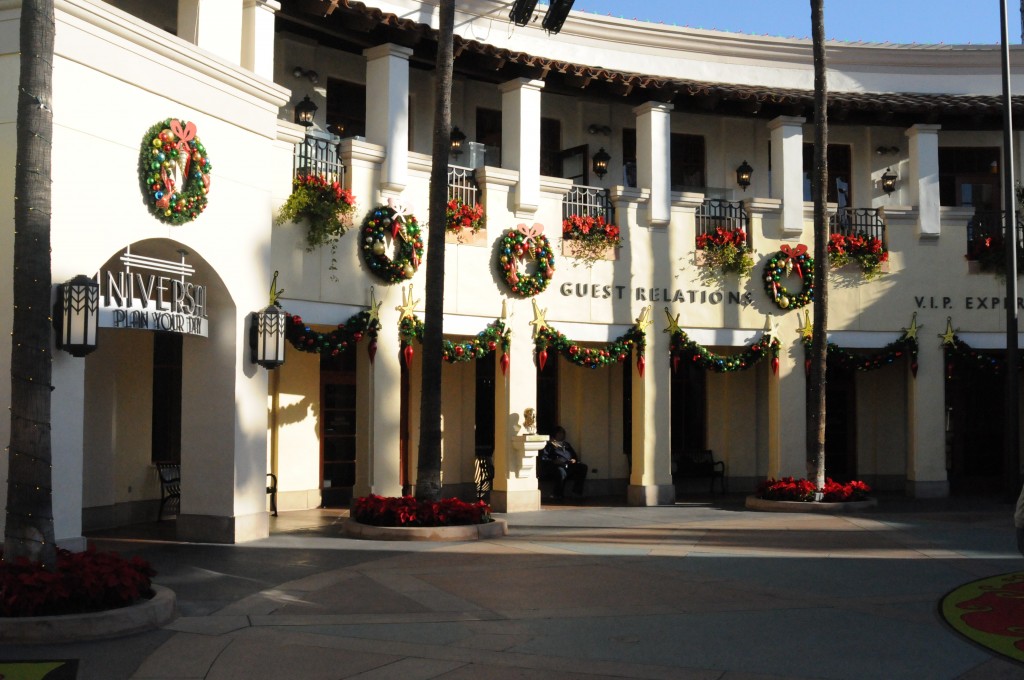 The planter at the entrance is now surrounded by a forest of Poinsettias and each of the iconic film crew members now has a Santa hat on. A common theme at USH.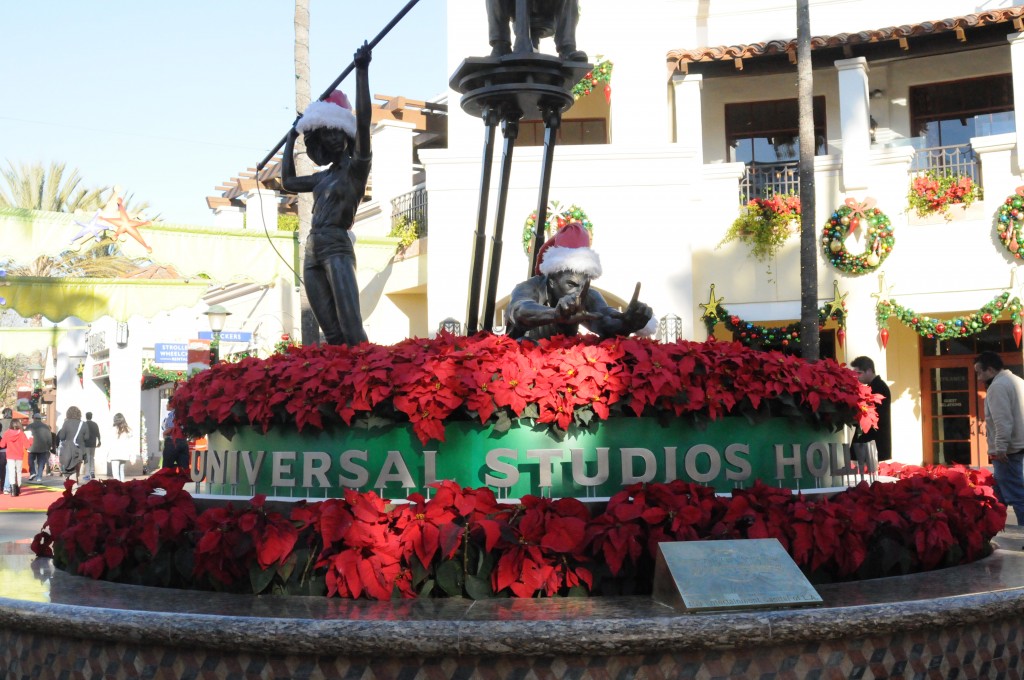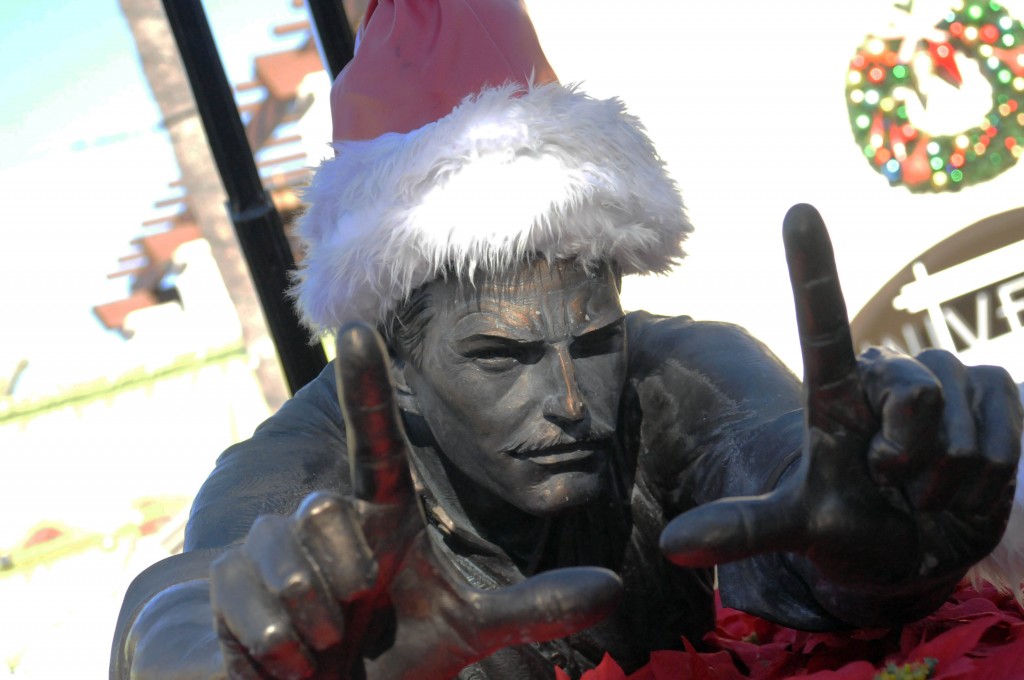 Walking further into the park reveals much much more Dr. Suess inspired holiday cheer.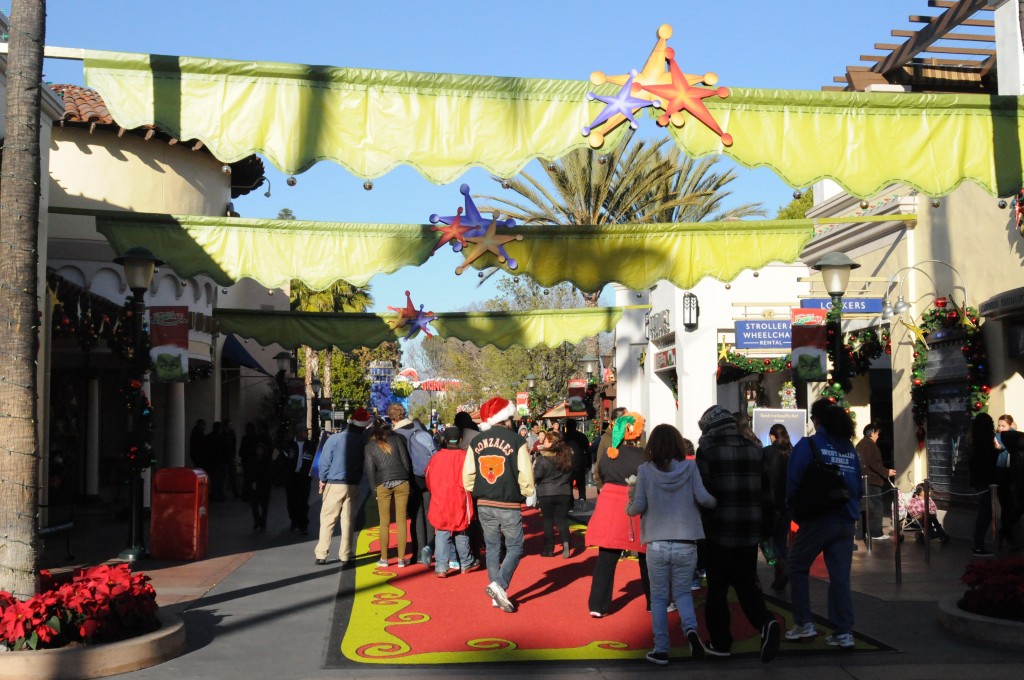 Over by the old New York facades (which have been beautifully covered with snow) sits the main entrance to the Grinchmas Arena and snow play area.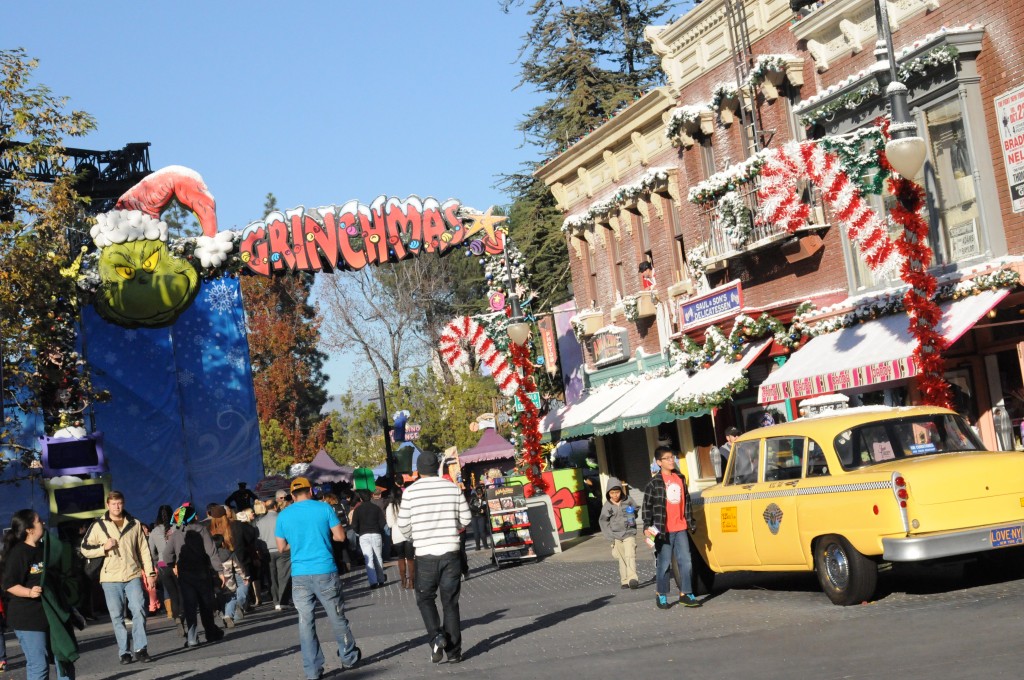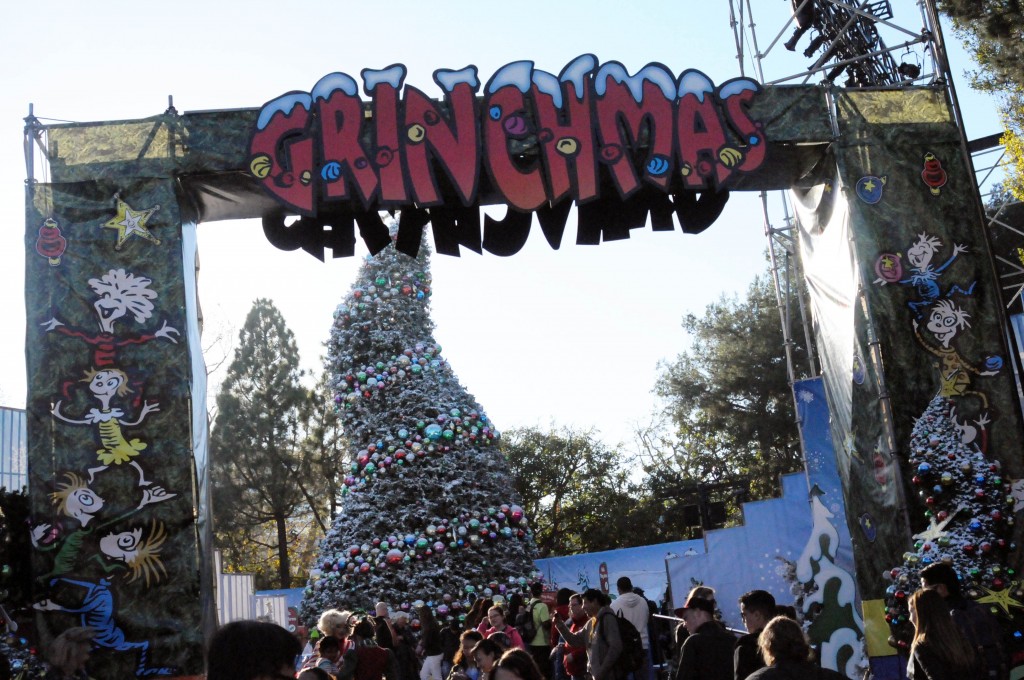 The main icon of Grinchmas is this massive tree. Let me just say that pictures do not do it's size justice. It towers over the upper-lot.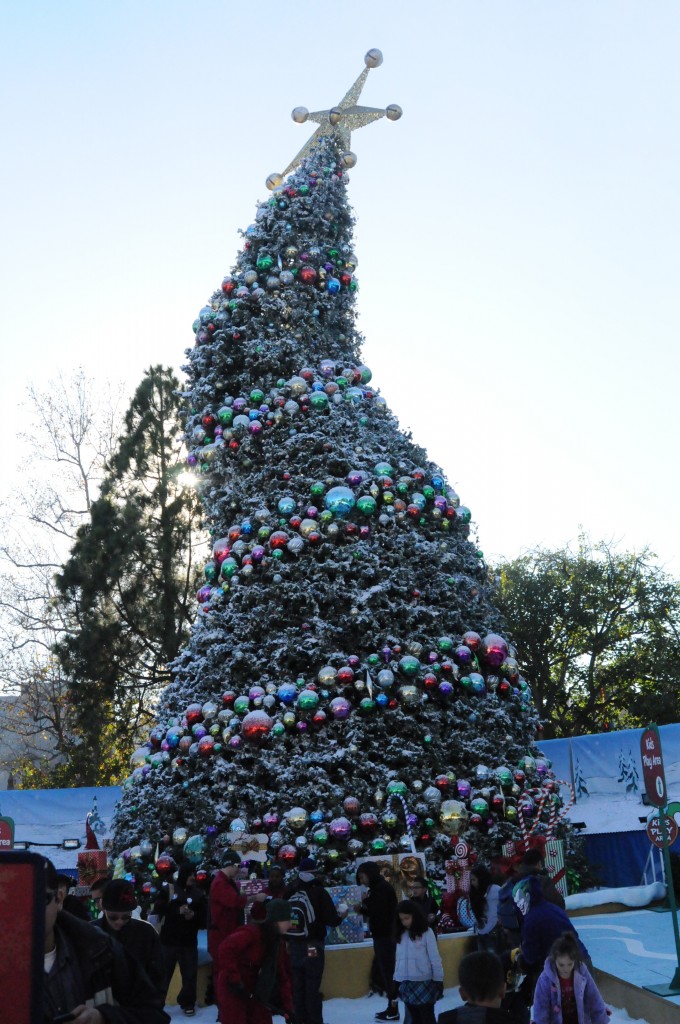 Surrounding the tree is a whole snow-covered area where kids and parents can play in the snow. If you end up visiting Universal before Grinchmas ends, it's recommended to visit the snow area early on while it's still fresh. The longer you wait the more compact the ice gets from all the foot traffic and it pretty much turns it into a giant slippery ice-block which isn't fun. But children love it regardless.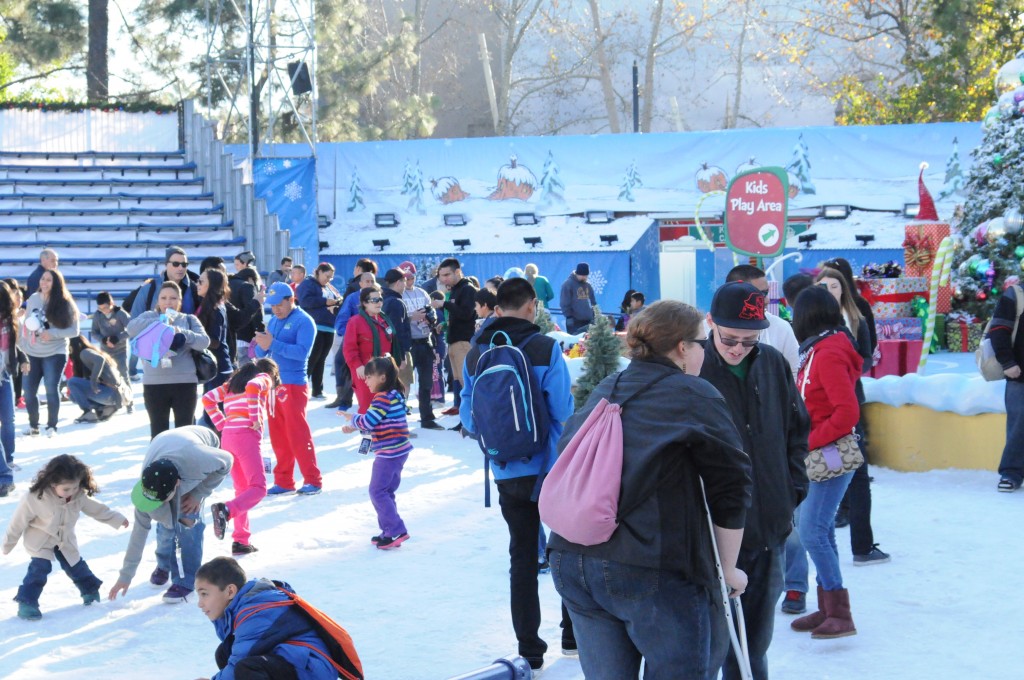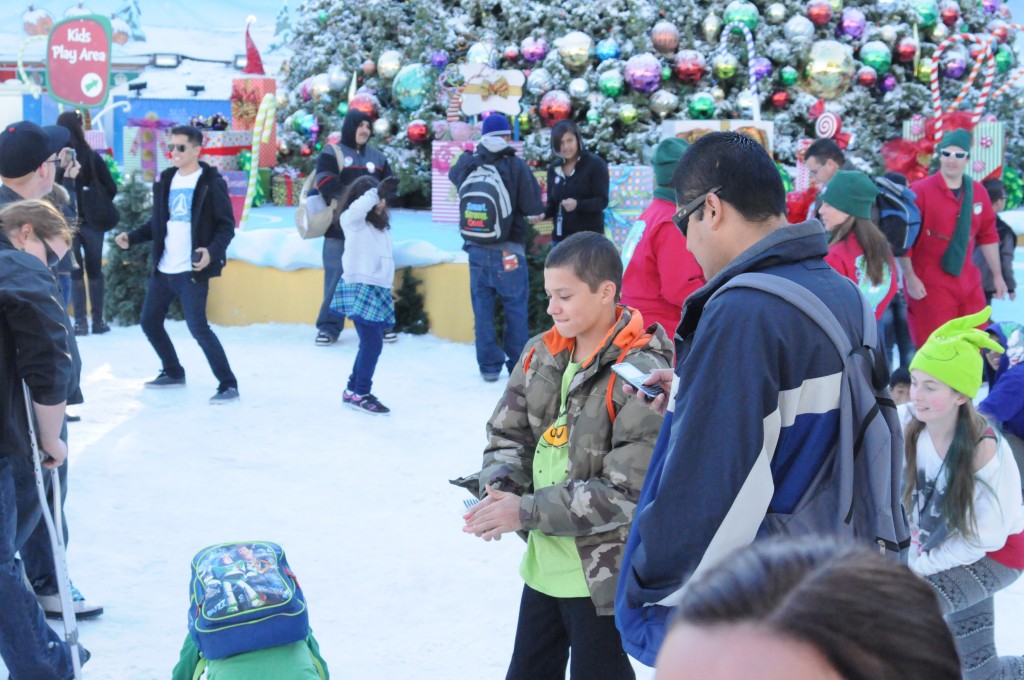 The studio tour now features all new holiday entertainment specifically for Grinchmas.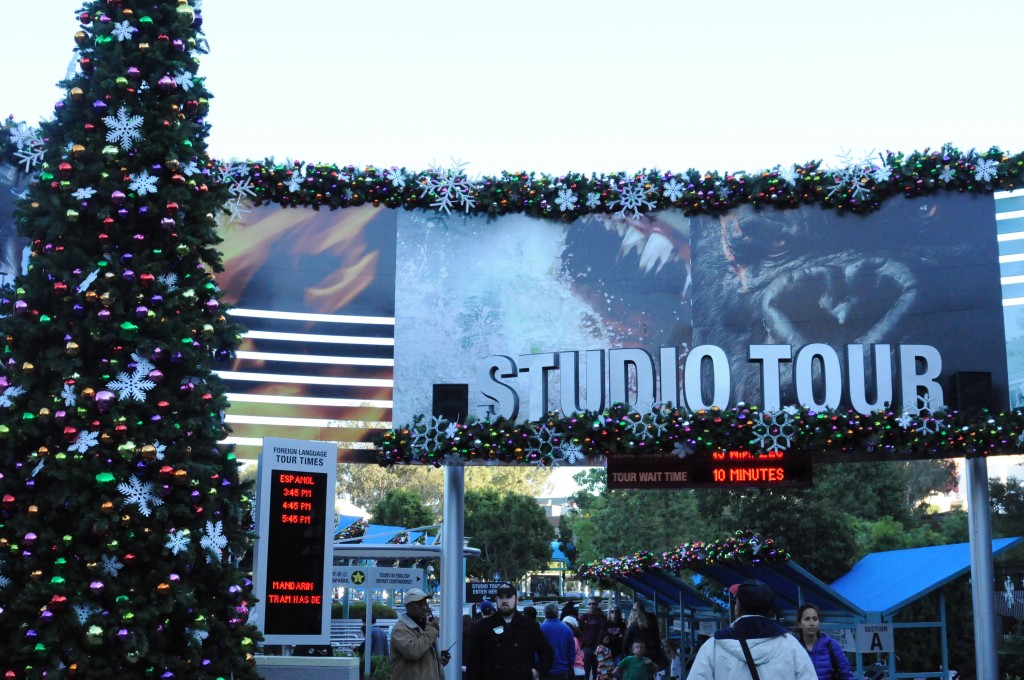 The Simpsons are also getting in the spirit of things. They too have been given Santa hats.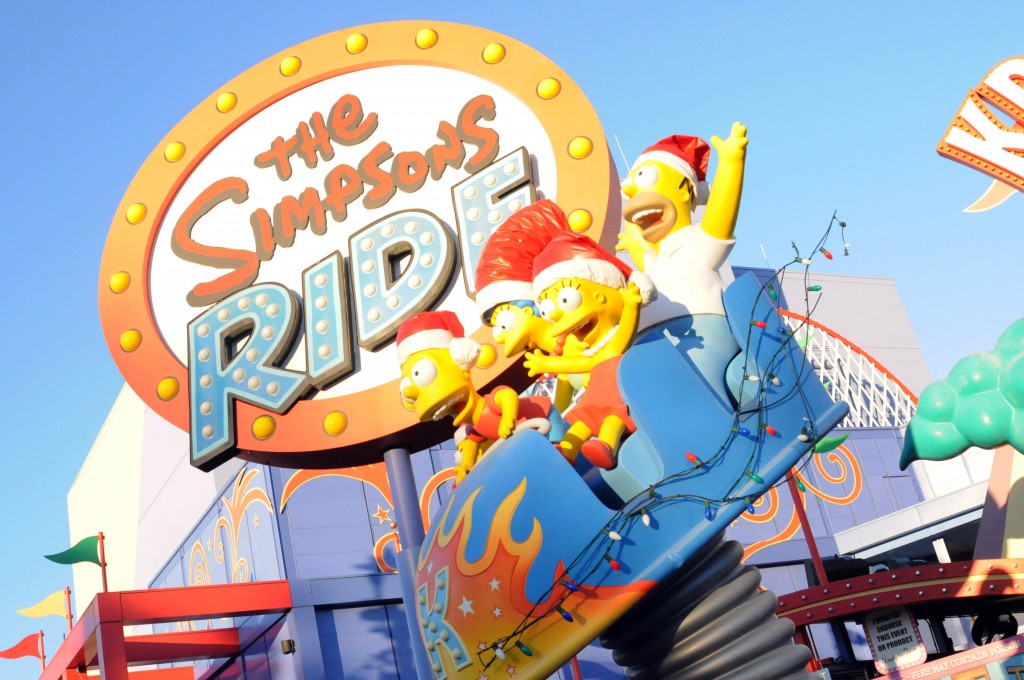 At night Universal Studios becomes a completely different place with the Grinchmas Tree Lighting Ceremony as the tent-pole event.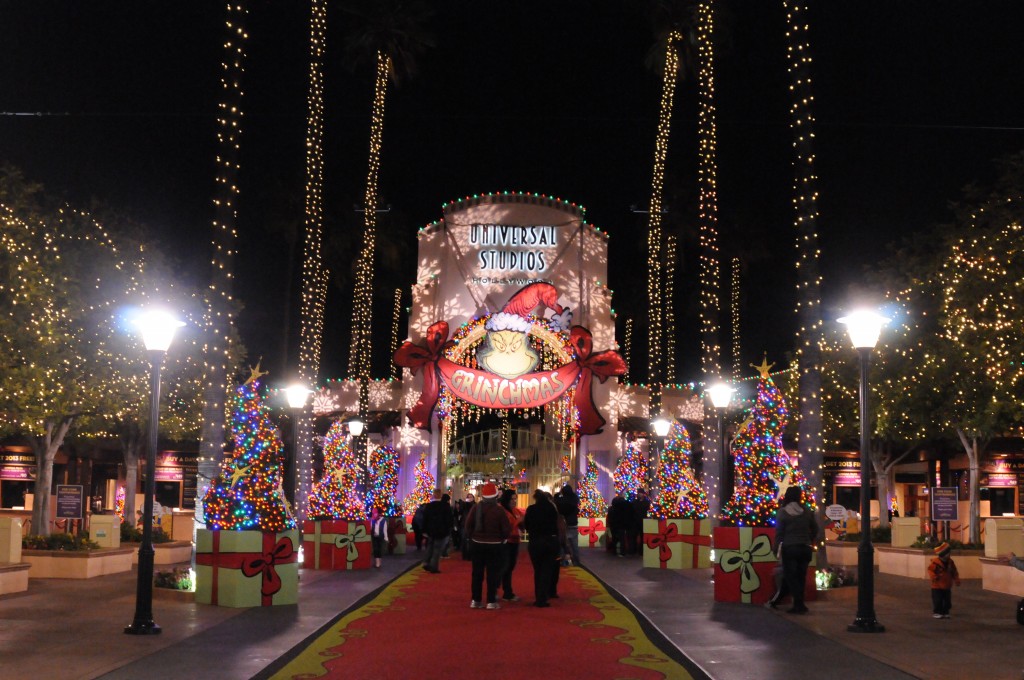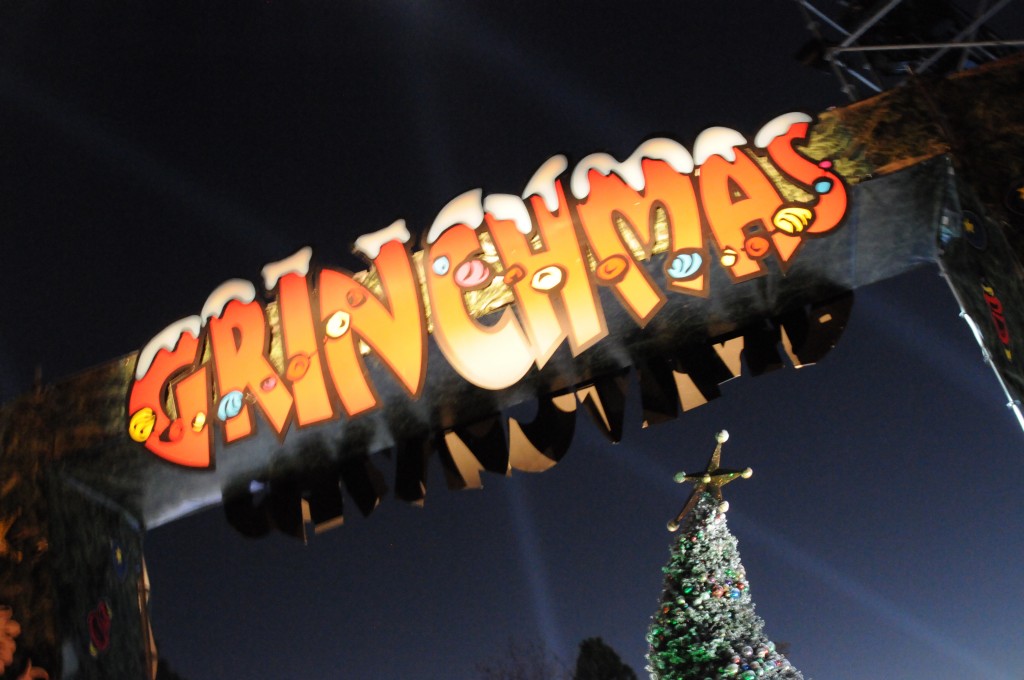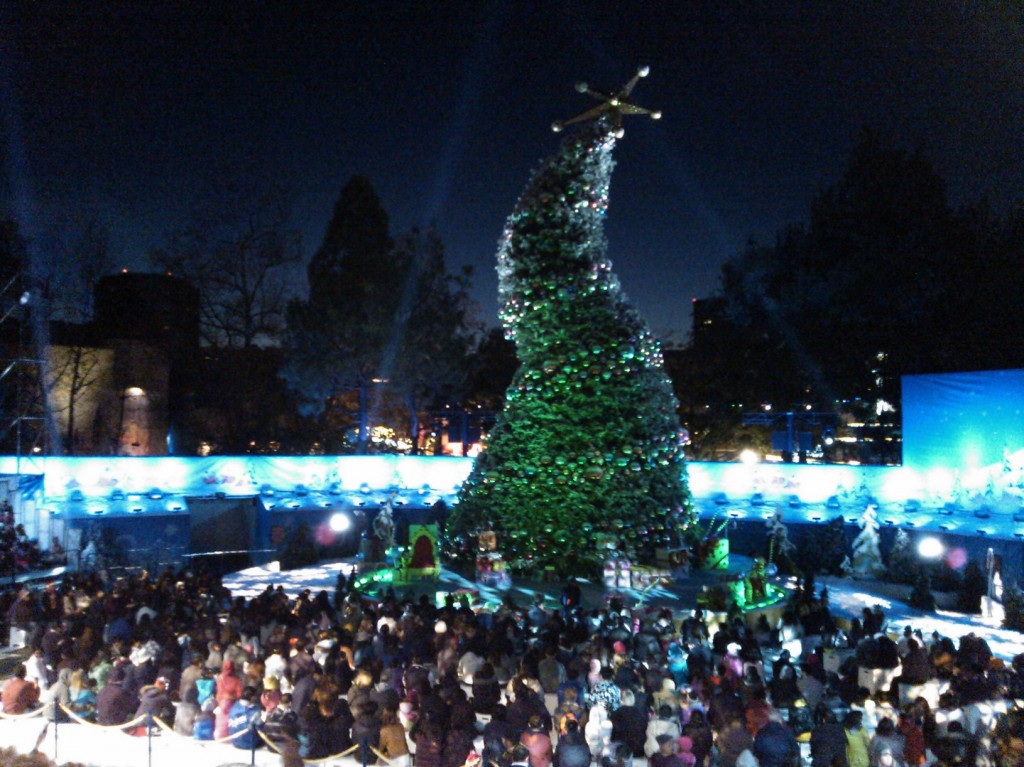 The event begins with a simple celebrity reading of a passage from Dr. Suess's How the Grinch Stole Christmas. On this night former Miss America and Emmy Award winning reporter Lu Parker read for the crowd.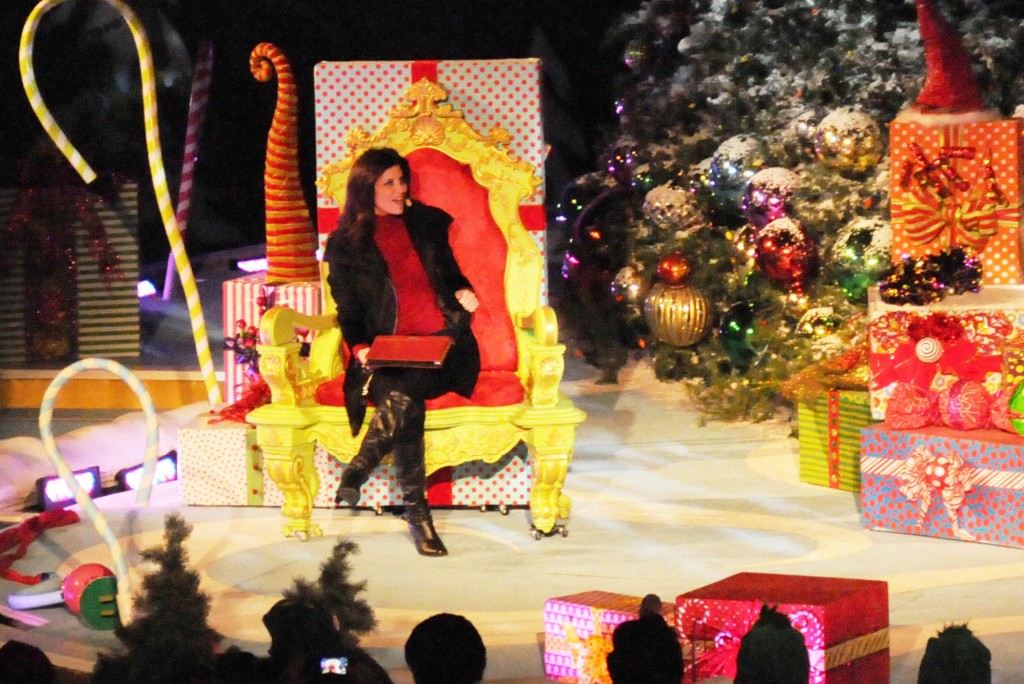 After her verse was over, she wished the crowd a Merry Christmas and the show began.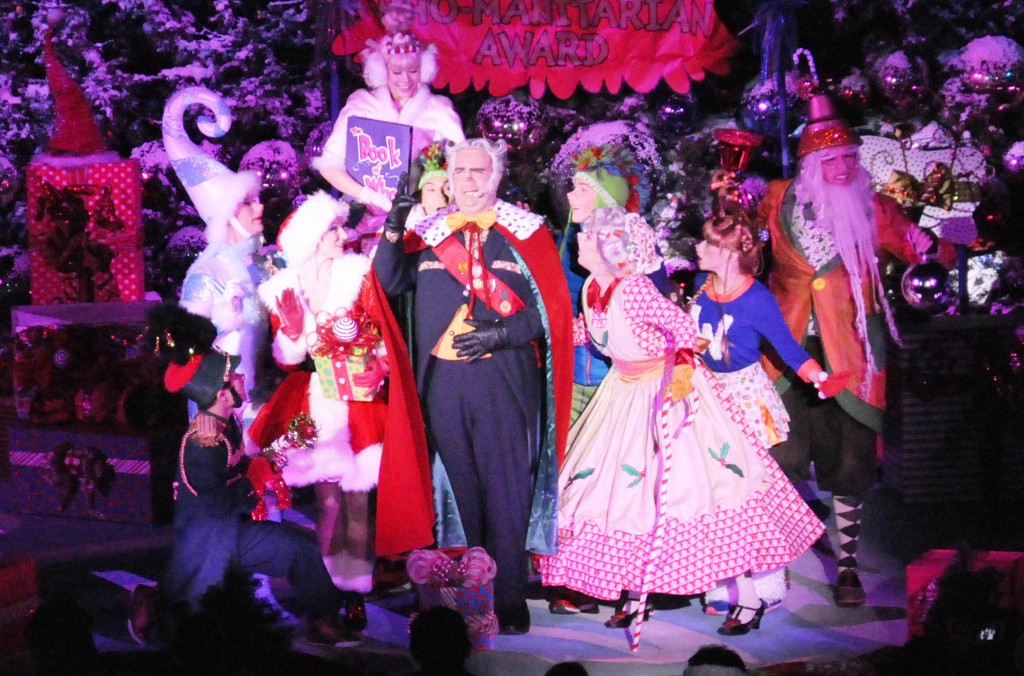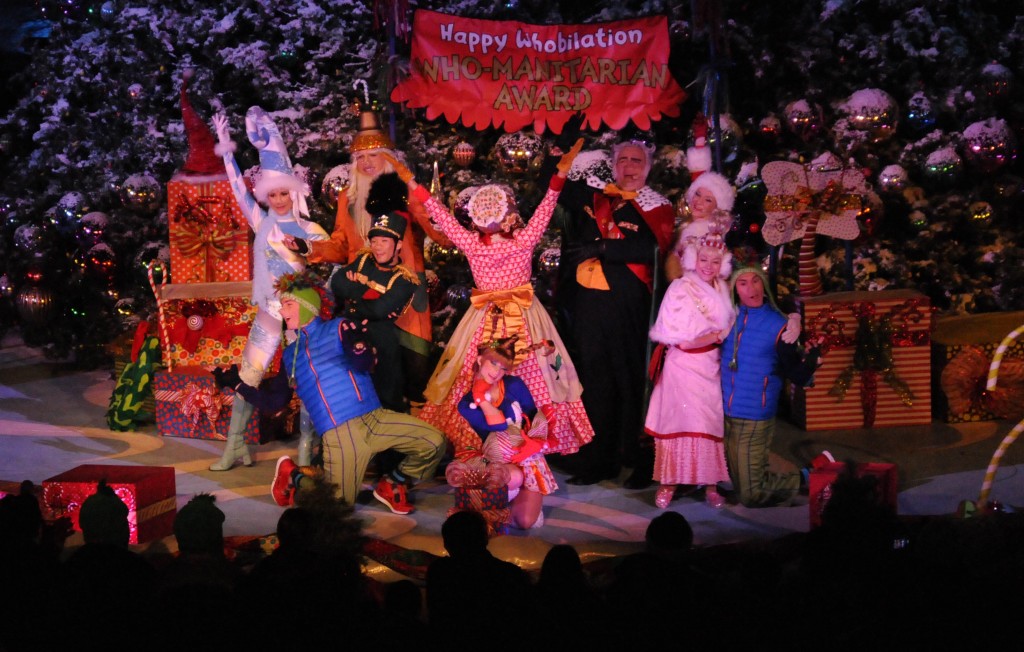 They perform a few musical numbers before the green machine himself makes an appearance.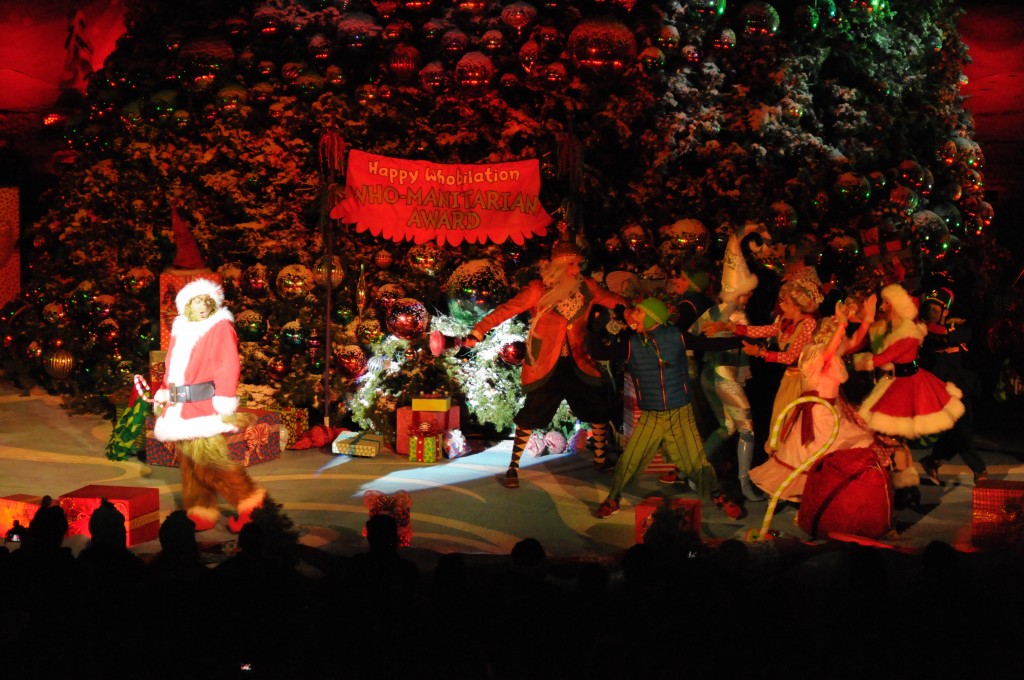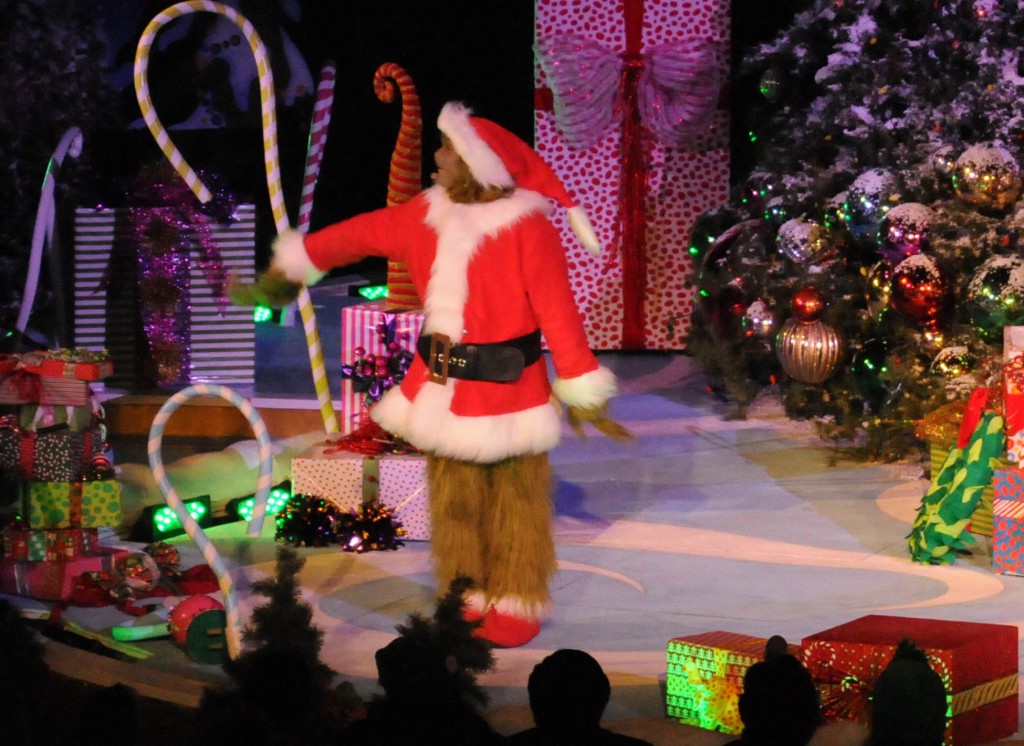 Then the Whos realize that he isn't such a bad guy after all and they all embrace for one final song.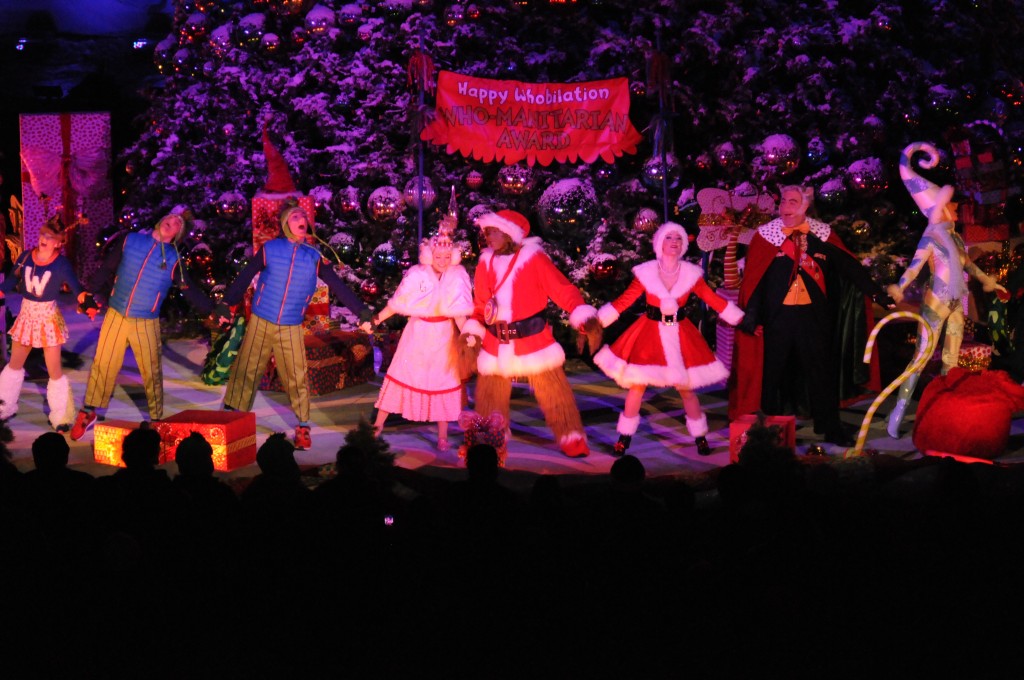 The show ends with the grand finale of the lighting of the Christmas tree and all the surrounding trees as well.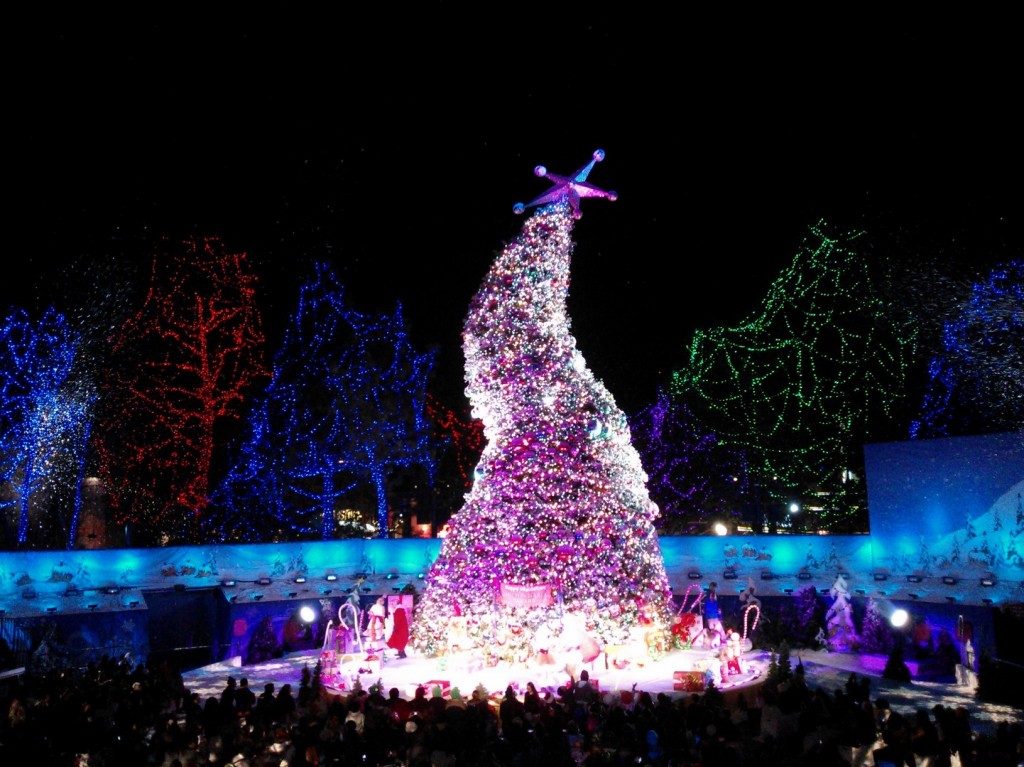 Once the tree is lit the cast gathers back together for a great photo opportunity.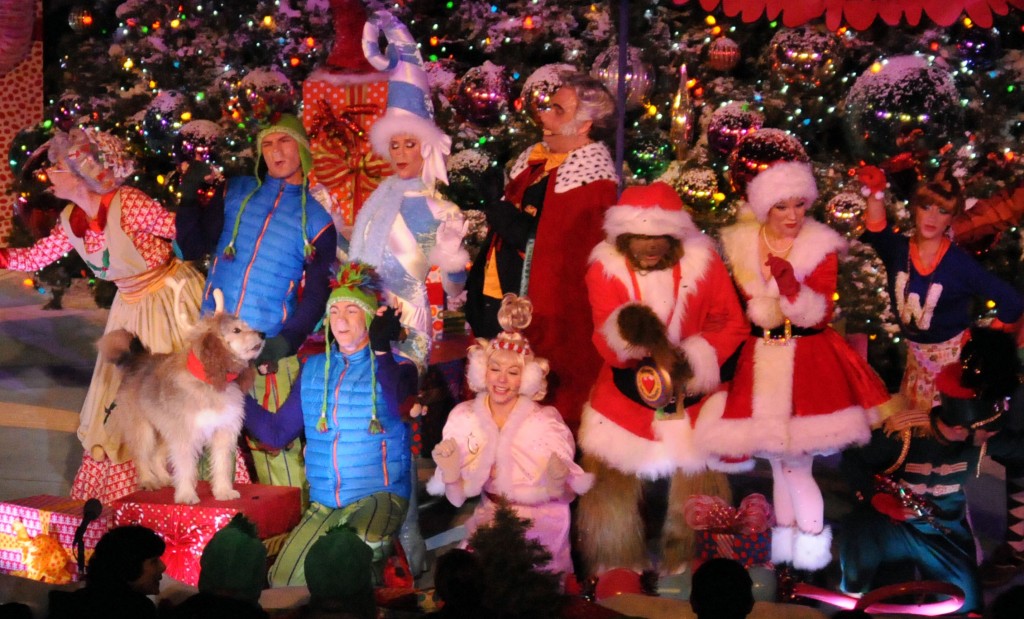 Once again pictures do not do this tree justice.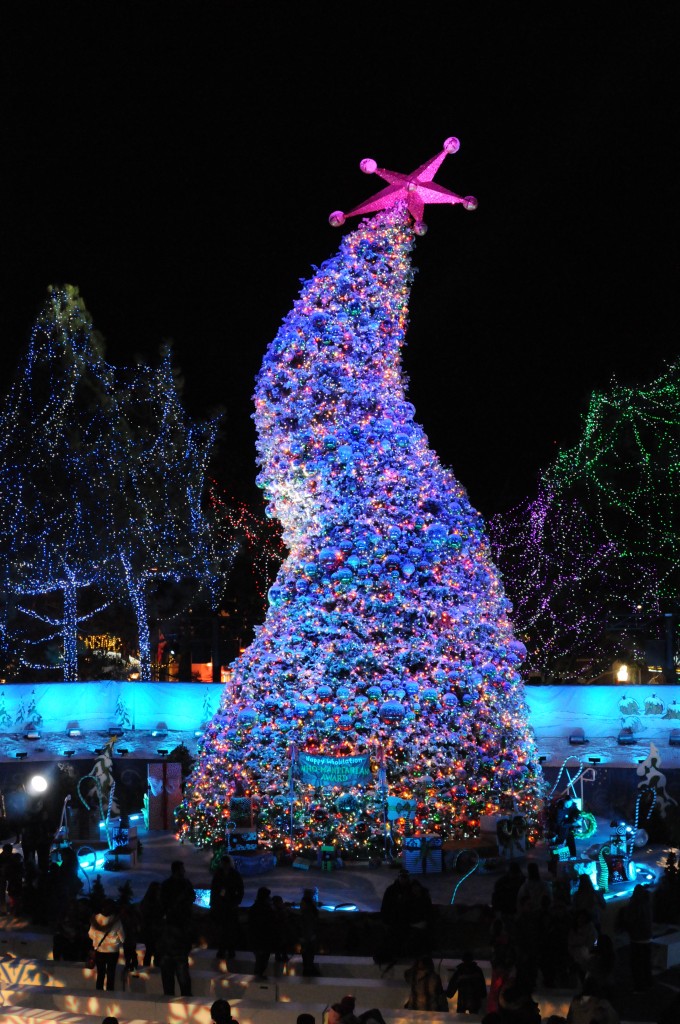 Elsewhere in the park Christmas decorations can be found in every nook and cranny. Most notably the European – London and Paris streets. Carolers sit atop an English double-decker bus and sing to the crowds below them.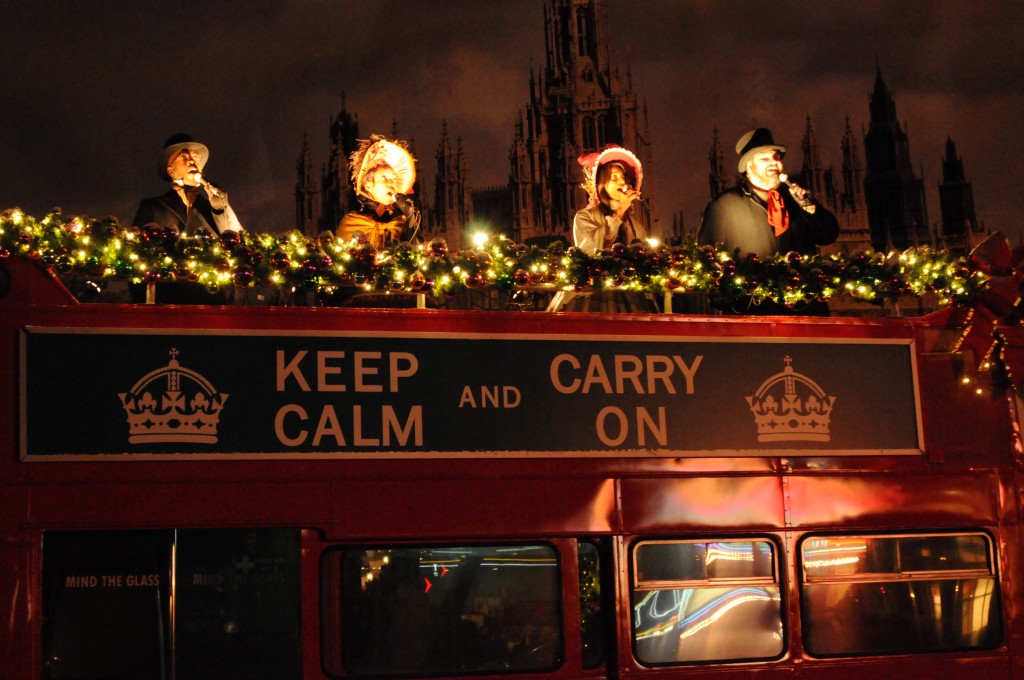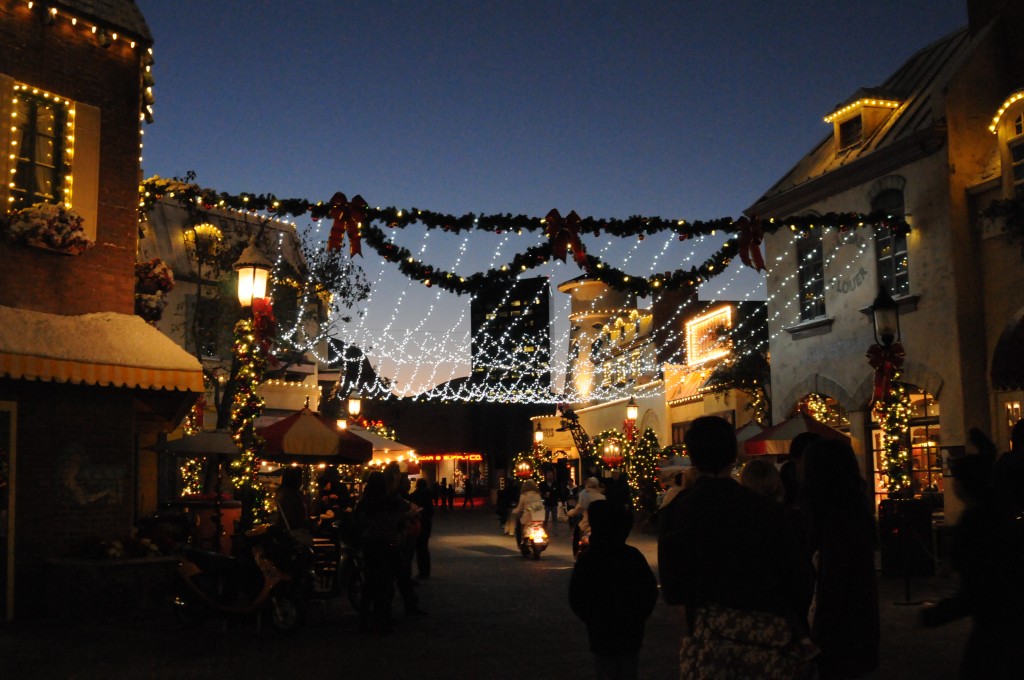 That pretty much does it for our look at Universal Studios Hollywood's Christmas festivities including Grinchmas, be sure to check out our videos of the event. We'll end this update with an explosion curtsey of everybody's favorite show WaterWorld and because we love watching things blow up.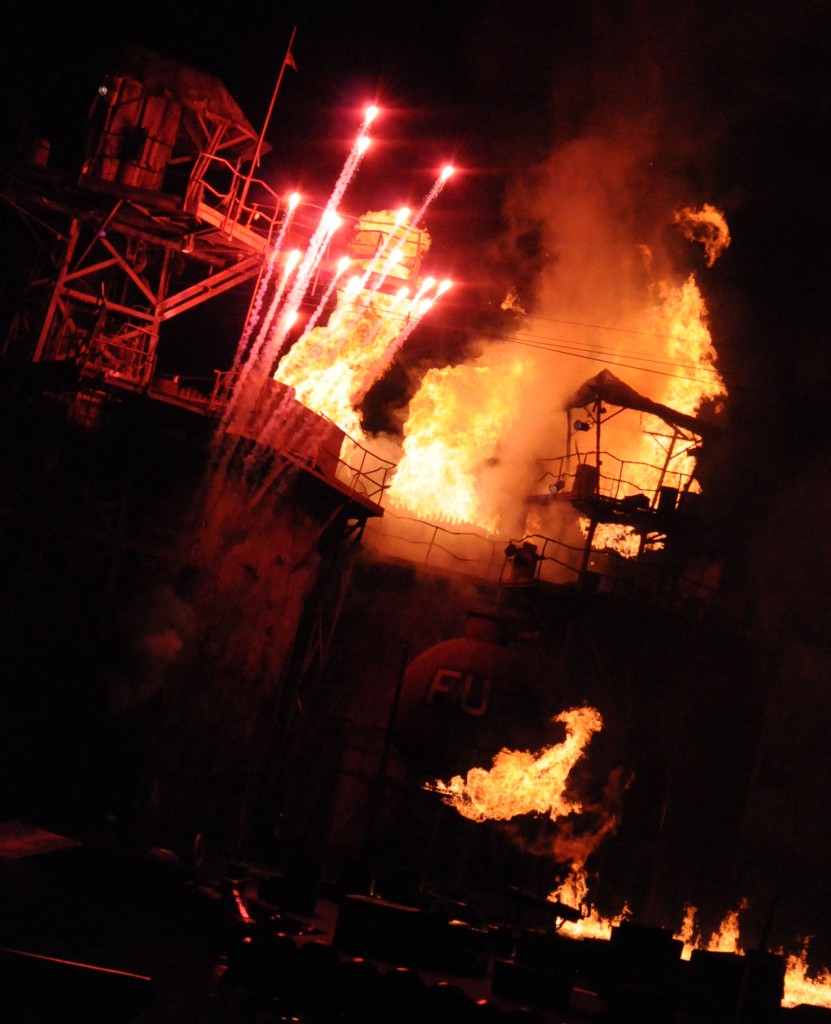 Be sure to follow us on twitter @BehindThrills
For more information on Universal Studios Hollywood's Grinchmas, be sure to visit the official webpage HERE.