Ah Christmas. It brings people together, puts a smile in your heart and fills you full of cheer. It's a time for love, joy and celebration. What better way to celebrate than with some of the biggest attractions this side of the Holly Jolly Holiday? We take a look at some of the best holiday celebrations, and give you a rundown of just what you can expect to see. Most importantly we give you a look of what you just can't miss this Christmas!
What:Christmas Town 
Where: Busch Gardens Williamsburg
Christmas Town at Busch Gardens Williamsburg is a huge event that brings Christmas to life in stunning lights, shows and of course the food of the holidays. With shows, and dazzling lights it has become a Christmas destination that can't be missed throughout December. This year the park added "Holiday Hills" an all new experience that pays tribute to the days of Norman Rockwell and the old fashioned American Christmas. More information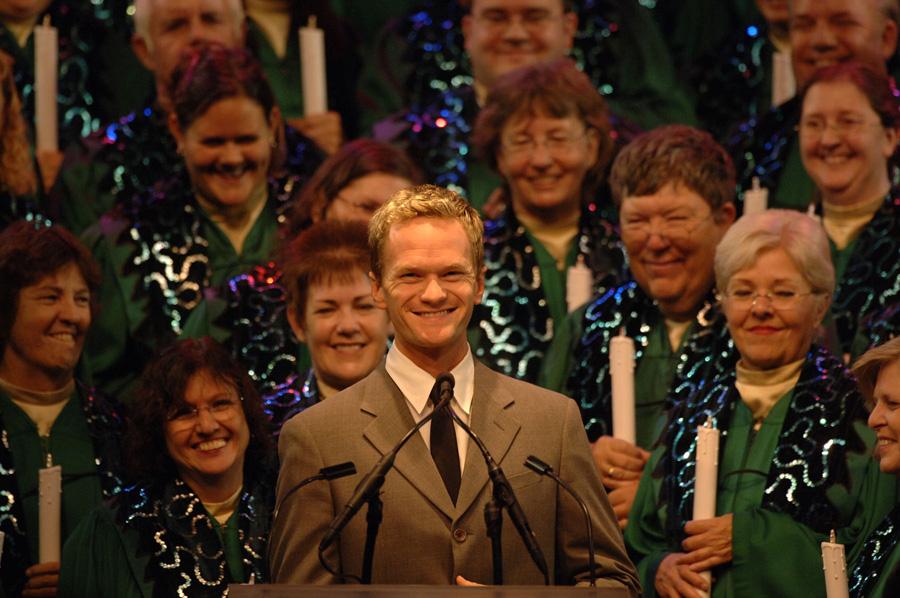 What:Holidays around the World
Where:EPCOT Walt Disney World
Want to see Celebrities during the gorgeous Candlelight Processional? EPCOT has a list of celebrity narrators every year. This year Neil Patrick Harris was among the many. The absolute best part about Holidays Around the World at EPCOT, however, is the amazing storytellers. Each country in World Showcase has a different story about the holidays to tell. Whether it's the trouble making Gnome in Norway, or the Monkey King in China, even Father Christmas in France, each story explains the customs of other countries in a wonderfully festive way. More information

What:Candy Cane Lane
Where:HersheyPark
The magic of the holidays comes to life at Hersheypark Christmas Candylane. With two million twinkling lights, rides for all ages, and festive decorations all over the park. Strolling characters, fun shows, and of course Santa are all on hand to give you the best Christmas ever. More information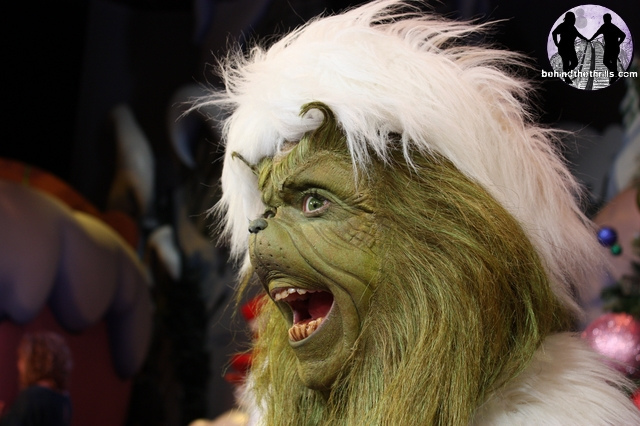 What:Grinchmas
Where:Islands of Adventure
The Whos down in Who-ville liked Christmas a lot, but the Grinch who lived just outside of Who-ville….well he didn't like it so much, so he tried to steal it, but ended up singing in a huge production at Universal's Islands of Adventure instead. The result is Grinchmas, a month long celebration of all things Grinch. Over at Seuss Landing at Islands of Adventure, the whole area is transformed into Who-ville, the home of the Whos. Characters roam around the park, playing games with guests and yes, you can even meet the Grinch. Then there's a huge stage production of Dr. Seuss's How The Grinch Stole Christmas.
Grinchmas runs until January 1st daily. More information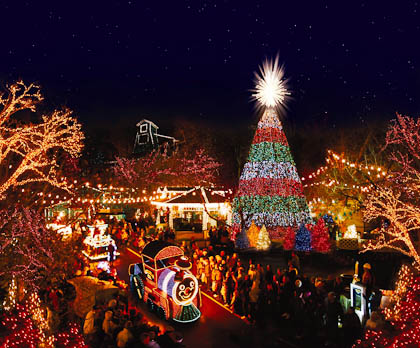 What:An Old Time Christmas
Where:Silver Dollar City
Celebrate the true meaning of this magical season amidst the glow of over 4 million dazzling lights, special rides and shows that hammer home the true meaning of Christmas. Consistently voted one of the best Christmas events in the country. More information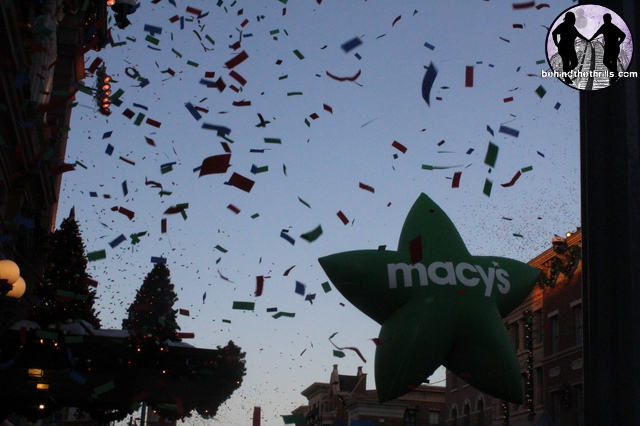 What:Macy's Holiday Parade
Where:Universal Studios Florida
Everyone loves a parade, and this is the biggest one of them all! Direct from New York City, the Macy's Day Parade features many of the same balloons and floats from the Thanksgiving Day Parade in New York City. no one does holiday parades like Macy's and no one besides Universal does Macy's. The parade happens daily throughout the season, with floats, Rockettes and Santa!
On select Saturday and Sunday nights in December, guests can also see the best selling Christmas super group Mannheim Steamroller in a live free concert.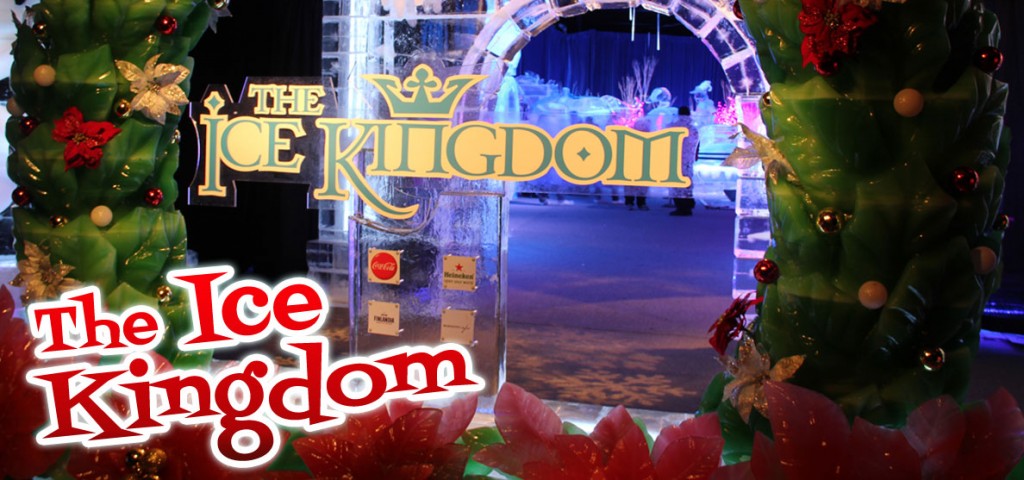 What:CHILL
Where:Queen Mary 
It gets cold in Southern California. Okay, so maybe not naturally, but it does on the site of the Queen Mary when CHILL takes over. With Ice tubing, Ice skating and the Ice Kingdom, it's one of the….coolest….places to spend Christmas. 13,000 square feet with more than 2 million pounds of sculpted ice make this winter wonderland a frozen miracle. More information
What:Osborne Family Spectacle of Dancing Lights
Where:Disney's Hollywood Studios-Walt Disney World
Millions of lights dance in time to music. It started small, and has worked into something that takes up just about all of Disney's Hollywood Studios. It's dazzling, it's amazing, it's absolutely huge! More information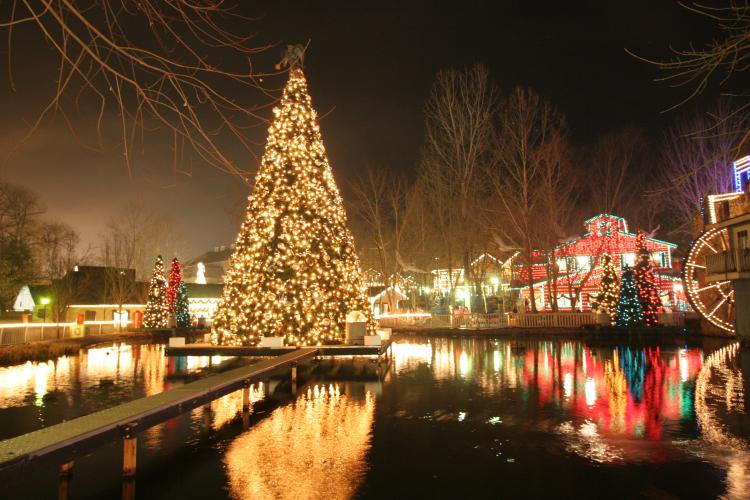 What:Smoky Mountain Christmas
Where:Dollywood
It's a huge spectacle of lights, sounds and tastes as Dollywood celebrates the true meaning of Christmas in song, dance and lots and lots of lights. More information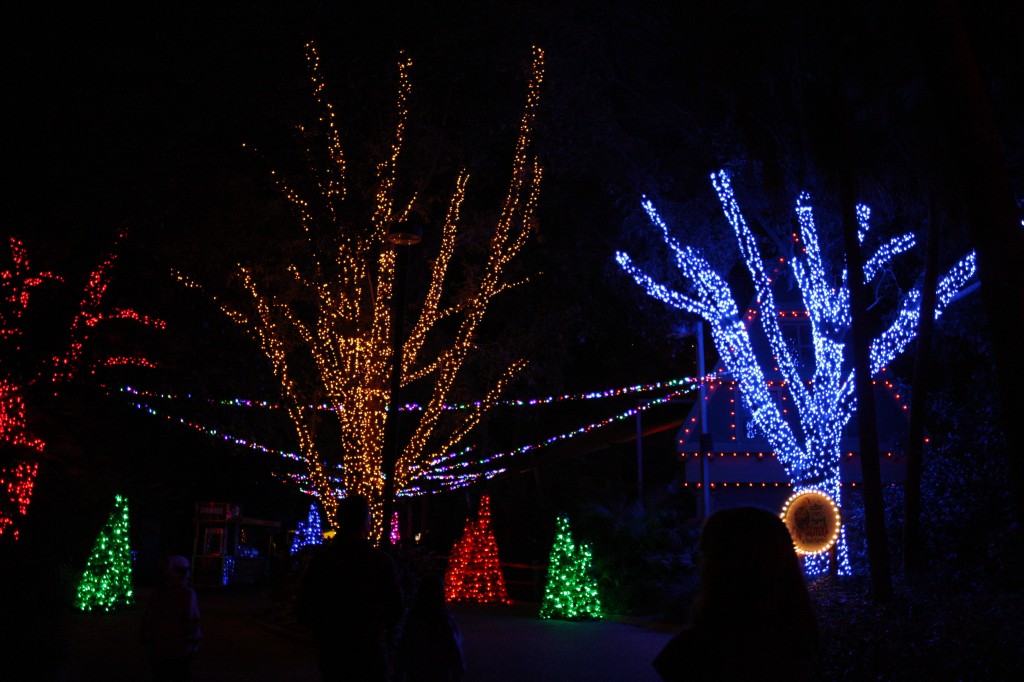 What:Christmas Town
Where:Busch Gardens Tampa
This is the first year of Christmas Town at Busch Gardens Tampa, and while it is very new it's an amazing event. Have snowball fights, sled in the snow, ride coasters in the dark and have a traditional family Christmas…in the most untraditional ways imaginable. Lights, shows and a whole market full of gifts and specialty foods for the season are just a part of this charming new addition. More information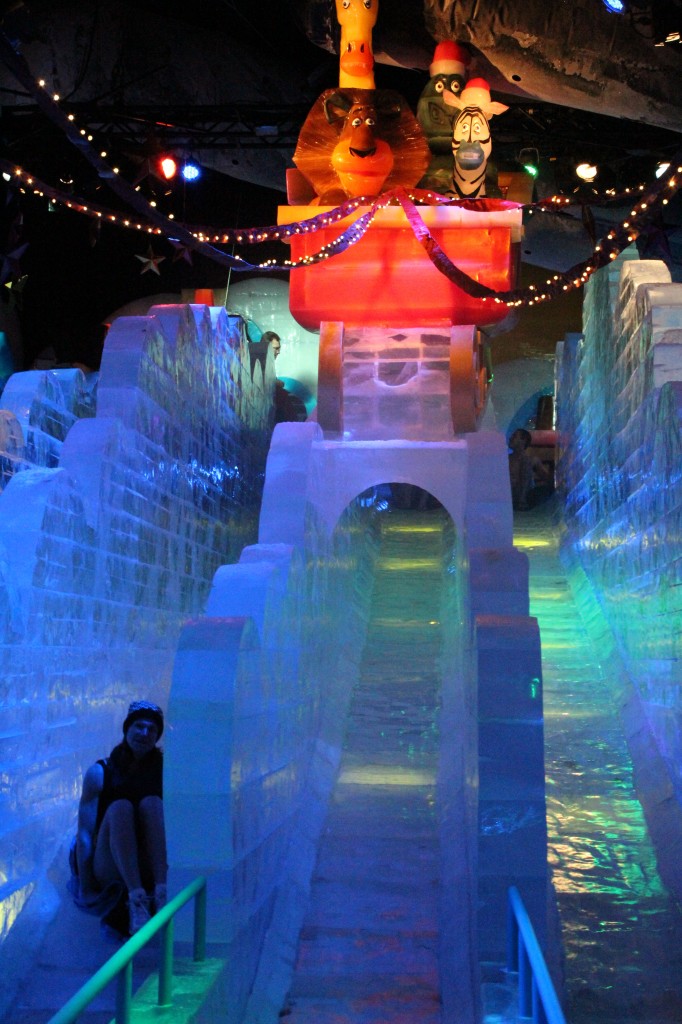 What:ICE! Merry Madagascar
Where:Gaylord Palms Resort
What happens when you take 2 million tons of ice, all carved to tell the story of Dreamworks animation's Merry Madagascar and set it in a room where the temperature is just nine degrees? You freeze in a festive way! Gaylord Palms ICE! is back this year with Merry Madagascar, featuring the characters from the hit film. With three slides, and parkas to keep you warm, it's one of the best ways to celebrate the holidays. More information
What:SeaWorld's Christmas Spectacular
Where:SeaWorld Orlando
Over 100 trees are in the lake of SeaWorld Orlando, for what they call the Sea of Trees. All dance and shimmer to music. Five distinct shows, roaming characters, roaming carolers, special play area for kids, The Polar Express…just to name a few of the many features at SeaWorld's Christmas Celebration. This is one of the best theme park Christmas events in the entire country, and sits high on our list. It's become a family tradition for our family, and the best part is that it's included with daily admission.
Our favorite part? The Polar Express of course! The park transforms it's Wild Arctic attraction into The Polar Express with a huge layover. You walk into the kids house and exit to a train! Once you leave the train you're at the North Pole to meet Santa just before midnight! Plus you get to see all the amazing animals of the Arctic circle.! More information
We hope you get to see all of these great events! From all of us here at Behind the Thrills, Merry Christmas!