If you've seen the iconic posters of Mardi Gras celebrations for the past 28 years, or if you've seen a Mardi Gras float, then you know faces of the world renown Mardi Gras celebration. Saturday the Orange Country Regional History Center will open one of the largest, most expansive exhibits in the museums history. The event will showcase "A Year in the Life" at Universal Orlando by taking visitors backstage and showing what it takes to get events onstage and ready for theme park guests. The exhibit starts with the first major celebration at Universal Orlando, Mardi Gras. To mark the occasion, a special guest will be there to bring the spirit of New Orleans to the exhibit.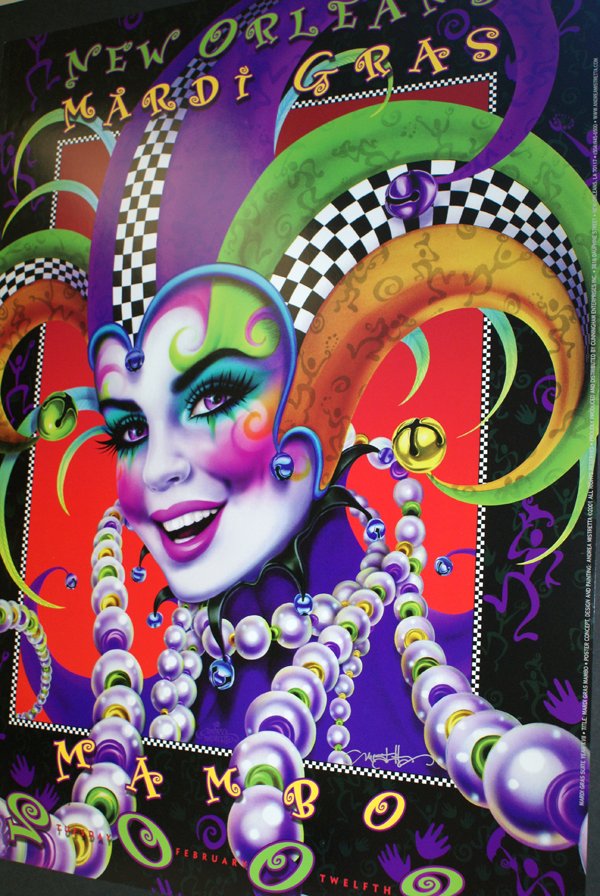 Andrea Mistretta's posters have become a New Orleans Mardi Gras tradition, spanning 28 years of festive colors and becoming the official face of the event. The posters often depict the festive celebration and several elements of the event including the Mardi Gras royalty, floats and of course beads. To see a sample of Andrea's work, visit her official website!
Andrea will help the History Center kick off the massive exhibit in true fashion with the official 2013 Mardi Gras poster. Mistretti will be on hand at the exhibit to sign posters and copies of her award winning book "Mardi Gras-Parade of Posters". In addition guests to the History Center will be able to see the entire series in the exhibit throughout May.
A Year in the Life-Backstage to Onstage at Universal Orlando is the first exhibit of it's kind as it transforms each season to show a different celebration at Universal Orlando Resort. Later celebrations will be (in order) a look at Universal Orlando's Superstar Parade, Halloween Horror Nights, and finally Holidays at Universal with a look at the Macy's Parade and Mannheim Steamroller.
For more information, including tickets, visit the official Orange County Regional History Center's website!