Universal Studios Florida has had several sections of the park under construction for more than a year now. Construction on Despicable Me finished and opened in the middle of the year, but other projects are bigger and are taking more time. It seems like every corner you turn at Universal Studios, something is under construction. Universal Studios has big things ahead for visitors in for later this year and beyond.
In this update, we take a quick look at what's going on with Transformers, Simpsons, and the rumored Wizarding World expansion.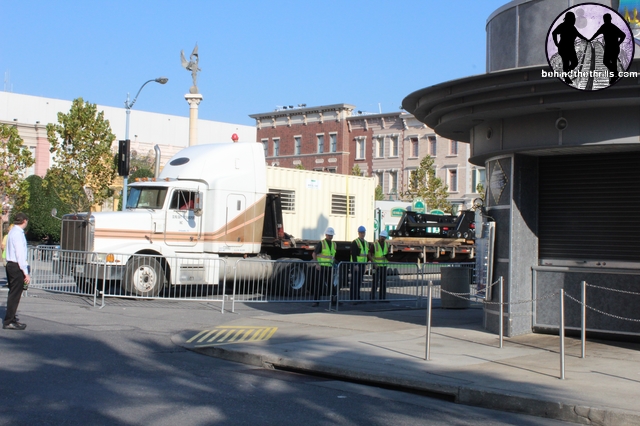 First, there's Transformers. Transformers is coming along quickly, but then again, it has been since demolition on Soundstage 44 initially began, just before Halloween Horror Nights 22. The building is completely enclosed on the sides, and it seems that they are moving parts into the ride. I'm not exactly sure what they were moving into the building on Friday, but I'm guessing it's a piece for an animatronic or part of the track. It's hard to tell.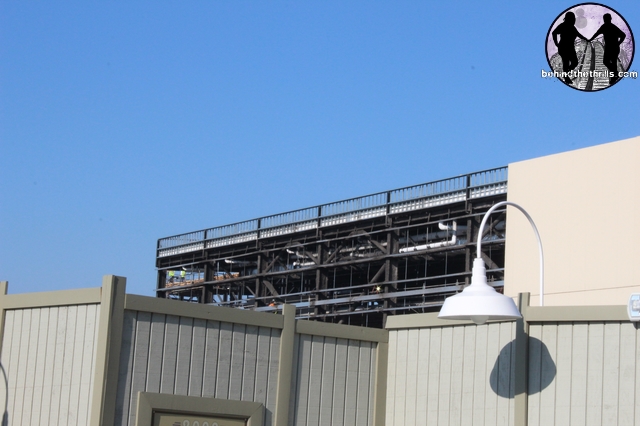 And of course, there's the area that used to be Amity – The rumored Wizarding World expansion. Construction on the building continues, but it seems that everything else is still just dirt at this point. During our last update, we spotted track inside the building, but it was hard to tell this go round if any new track has been added.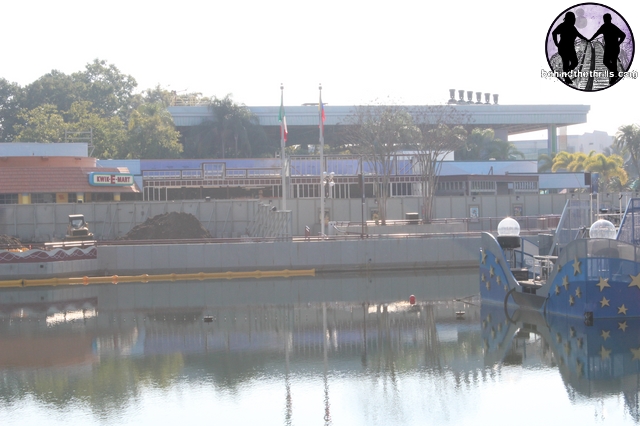 And finally, there's the construction going on in the Simpsons area. Since the closure of Jaws, Universal has moved the games that were once in Amity to inside the queue of the Simpsons facing the pathway. So instead of funny non-existant games, you really can play games. It seems that Universal Orlando still has plans for the area, with new building facade structures going up in the area.
Check out more construction pictures below.
For more information about Universal Orlando, visit the official website.