Walt Disney and Disneyland will be offering something very special to guests this year: Limited Time Magic. Each week, both parks will offer something different and exciting to their guests. On top of that, Disney announced that 2013 is the "Year of the Ear" and they would be releasing limited edition ear hats each month.
Walt Disney released a first look at their five limited time edition hats for the month of January.
Felt: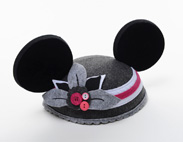 Floral Dot: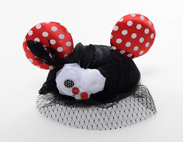 Pink Bow: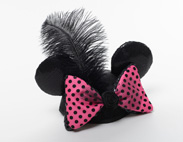 Peacock: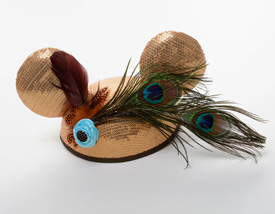 Steampunk: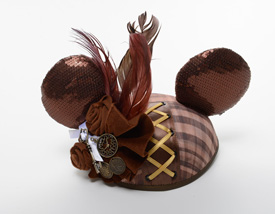 Each hat is currently priced at $24.95 and can be purchased in most major stores around Disney property, such as Downtown Disney. You should be able to order them over the phone if you can't make it out to the park to pick them up by calling (877)-560-6477 and by referencing the following item numbers.
Steampunk – 400006622754
Peacock – 400006619686
Pink Bow – 400006619709
Felt – 400006619679
Floral Dot – 400006876751
Stay tuned for updates on Limited Time Magic and Year of the Ear! For more information about Walt Disney World, visit the official website.