With less than four months to go, Cedar Point is showing no sign of slowing with the construction of GateKeeper. Cedar Point still has a lot of work ahead of them, so let's take a look at the progress since our last construction update.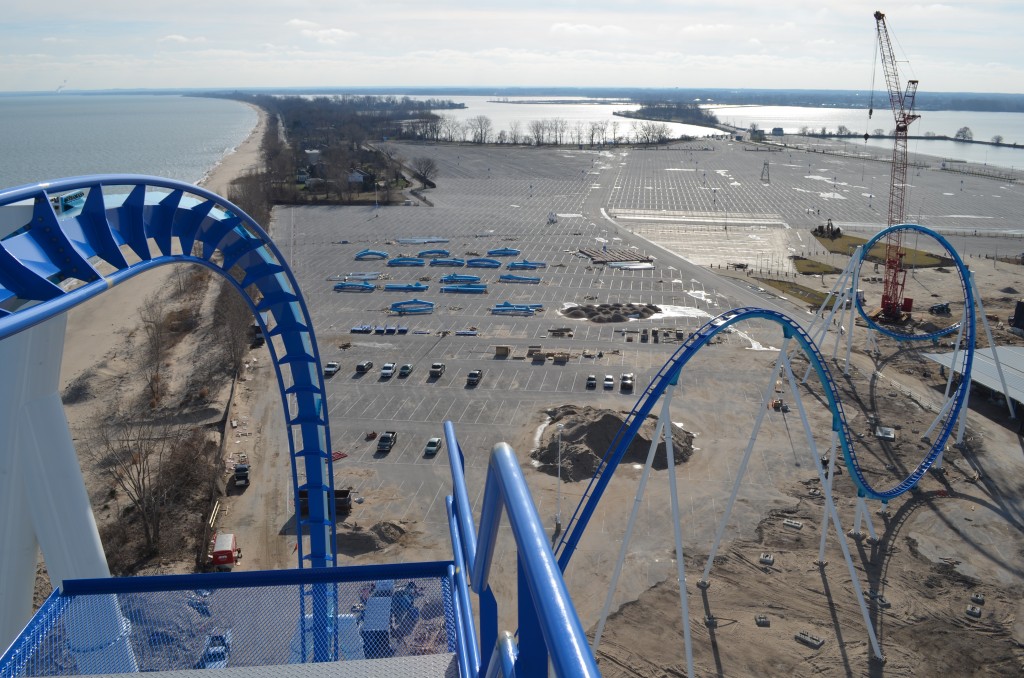 Cedar Point noted that the footers for the 100 foot tall keyholes have been poured, which means the park can move forward with construction around the front gate. Soon enough, the keyholes will be installed and track will be placed. Judging by the picture above, Cedar Point still has quite a bit of track left to install, but we should be seeing track completion within the next few months so testing can begin.
Gate Keeper is truly a beautiful sight along the shore of the lake, don't you agree?
Stay tuned for more GateKeeper updates as we will be taking a behind-the-scenes construction tour of the construction site soon.
Check out our entire gallery of GateKeeper construction photos.
For more information about Cedar Point, visit the official website.