Cedar Point has been busy since before Halloween when track for GateKeeper started to arrive on property in Sandusky. Since the park's 2012 season has ended, Cedar Point is on a roll with GateKeeper in order to have it ready for opening day this Spring. Our last construction update show cased the first of many milestones with the attraction: topping it off.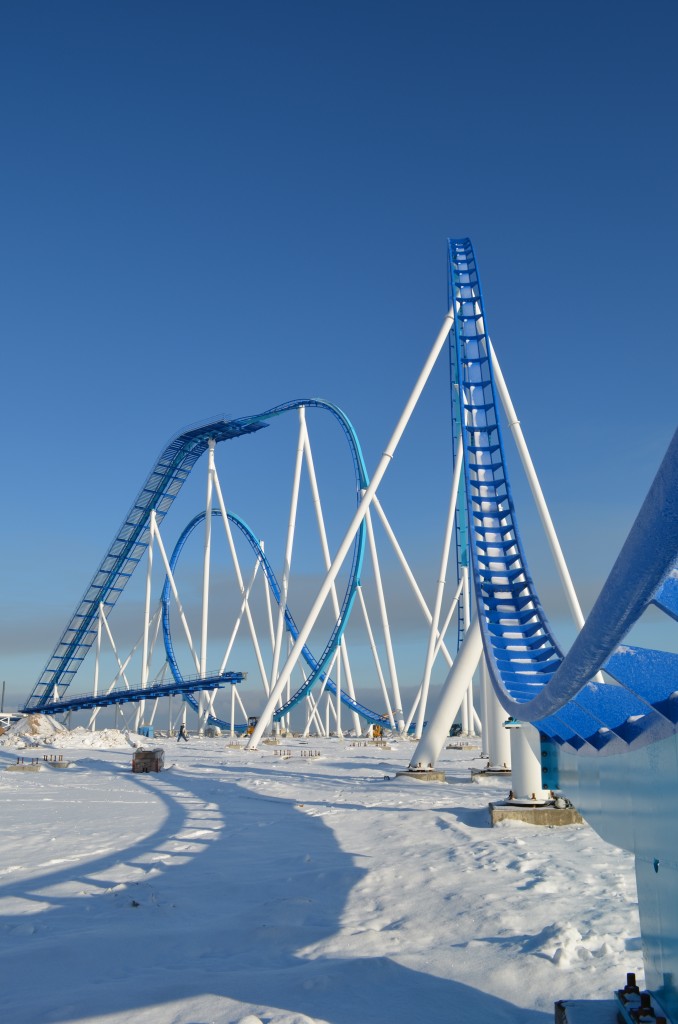 Cedar Point has already started demolition on the front gate area of that park, where two 100-foot tall keyholes will be constructed. Riders will slide through the keyholes, adding to the suspense of the coaster.
GateKeeper's Wing Over Drop, Immelman, and Camelback elements are now complete, but there is still much to be done before riders can experience the rush it will offer. There are still more inversions to be constructed, including the Zero G-Roll and the In-Line Roll. Cedar Point will conduct testing of GateKeeper this Spring before it opens.
Cedar Point and GateKeeper will open on May 11th, 2013 for the 2013 season. Be sure to stay tuned for more exciting GateKeeper updates!
For more information about Cedar Point, visit the official website.