In it's second year, SeaWorld's Just for Kids celebration is bigger than ever. With more fun and even more kids activities Just for Kids is going to be the biggest family friendly festival at theme parks this year. The event kicked off on Saturday with a free concert by The Imagination Movers. The event also features tons of activities, new shows and loads of fun for families with children aged 2-12.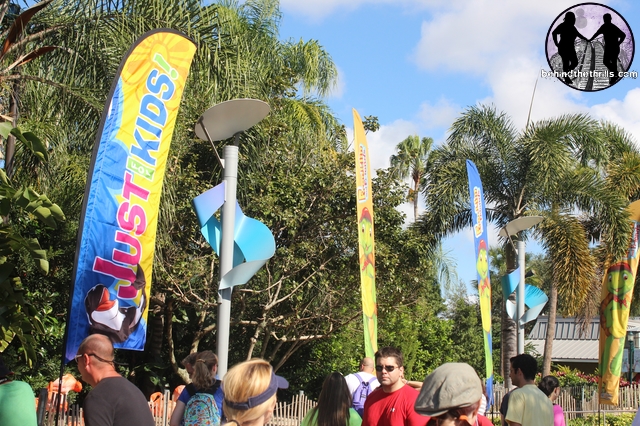 SeaWorld also kicked off their partnership with Nelvana this weekend to bring Franklin and Friends to the park. The lovable turtle is available in the park for autographs, and pictures. Specialty merchandise is also available, and SeaWorld will team up with Nelvana for two TV specials in which Franklin and his friends focuses on helping the planet. You can see him in the front of the park near Manta.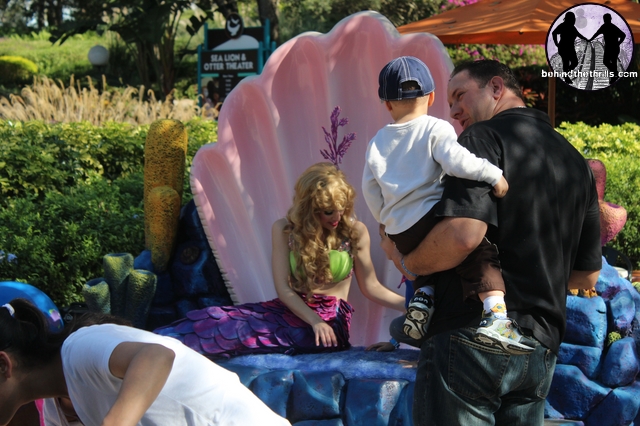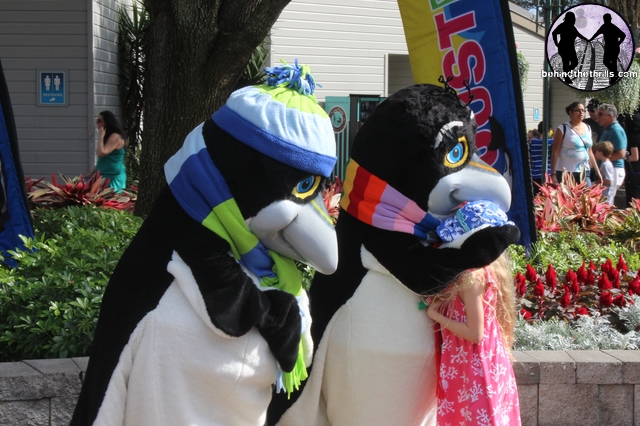 SeaWorld has brought out some of it's costumed characters to interact with guests throughout the event. The cast of characters include Pete and Penny Penguin, Shamu and Dolly Dolphin. Characters from SeaWorld's Spooktacular, the annual Halloween event are also out greeting guests. Mermaids, crickets and chameleons can be found throughout the park.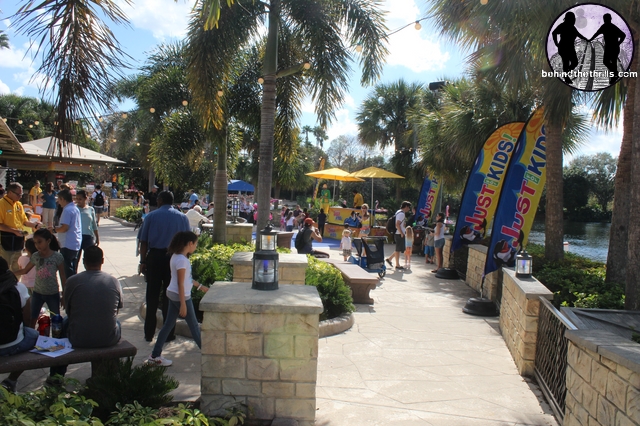 Shamu's Fun Zone has a live DJ, tons of activities, games and fun treats for kids of all ages. You can even catch specialty shows at different times throughout the day, such as Adventure Story Time!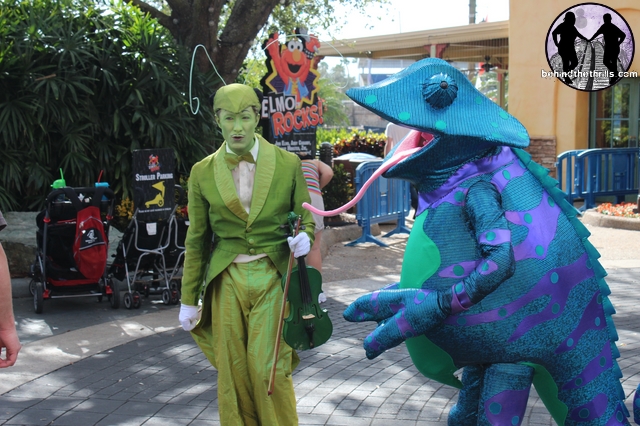 We caught up with Entertainment Manager Muffett Baker to talk about all the fun things happening this year at SeaWorld's Just for Kids.
A brand new show at Just for Kids this year is Elmo Rocks. The high energy show is located in the Sea Fire Grill, a new location for the Sesame Street Show. The new location allows parents to grab treats for the kids, and take their seats at any of the tables and chairs around the stage. There is also a special up close viewing area for those who want to get a better look at the show.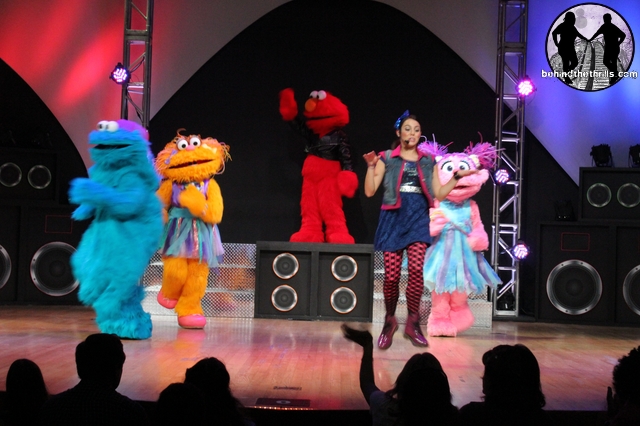 The show features tons of music performed by the Sesame Street gang, and lots of old favorites performed in new ways. One of hands down favorite was Cookie Monster's C-is for Cookie rap.
The entire show is full of lots of non offensive music, and amped up just a little bit to give the impression of a real live rock show. Best part is that it's just about 20 minutes long, so the little ones won't get too antsy while sitting still.
In true rock concert fashion, you can get your band merchandise from the concert after the show!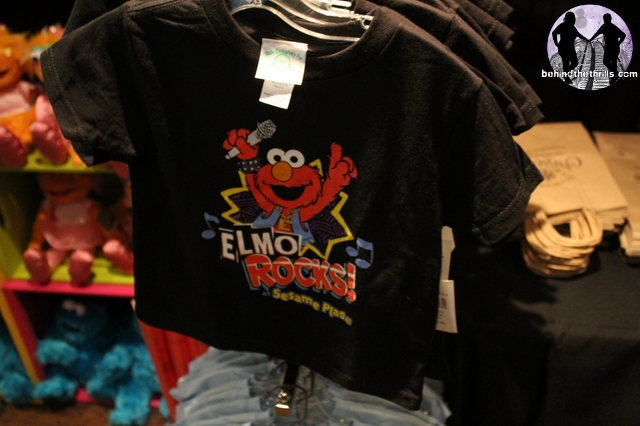 Just for Kids happens every Saturday in January, all the way until February 2nd. Here's the remaining line up.
Jan 19                    Laurie Berkner – Solo!
Jan 26                    Choo Choo Soul with Genevieve
Feb 2                      Kratt Brothers Live featuring the stars of Wild Kratts
If you're hoping to get a look at the all new Elmo Rocks show, it will happen every day throughout January for guests who want to come back and see it over and over again.
Check out even more pictures from SeaWorld's Just for Kids:
Things to Know:
Franklin is in a special area of the park, right new Manta. His show times vary daily

Concerts are included with admission
If you want a seat at the concert, ticket distribution begins at 9a.m. every show day. Once all the tickets are handed out, there are no guaranteed seats. There is a standby line for those who don't get tickets
The best way to get tickets is to book a character dining experience
Arrive at all shows at least 45 minutes early. Seating is limited to a first come first serve basis
Check out the map for locations and showtimes!
For more information, visit the official SeaWorld website!