Greetings..You may call me keeper…for I am the keeper of theme park tales. I would like to talk with you all about MAGIC…and how it is spreading in our theme park world to each and every one of us.  The talking heads call it RFID and spin tales about technology and futuristic computers but we know the truth. MAGIC has finally worked it's way into our worlds.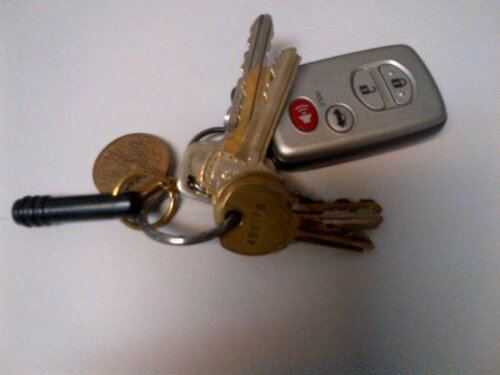 About a decade ago we received a mysterious magic wand in the mail from Mobile (well before they were Exxon/Mobile) because we had a credit card with them. They called it Speedpass and it indeed worked just like a magic wand. You waved it in front of the gas pump, the pump activated, you filled your tank and it showed up on your charge bill. Their prices were, at times, more expensive at the pump, but when given the choice of using cash, credit card, or MAGIC you can imagine where much of my gas time was spent. A few years later there was a push for RFID "tap and pay" technology in credit cards but it never seemed to catch on. My magic wand stayed steady in its service yet no one else seemed to consider the possibilities of this MAGIC in an entertainment form.
A few years later our friends at Magiquest (click here for a full out review) finally figured out a way to blend the line between technology and entertainment and created a full RFID game in which you wield full sized wands that effect a real world environment.
Next up was Epcot's Kim Possible adventure. Disney gave out phone devices which used the technology to interact with the World Showcase environment and "discovered" a new technology.
Last year our friends at Disney introduced the Sorcerers of the Magic Kingdom game (click here for my thoughts on it) which continued the evolution by using key cards that linked to budding sorcerer's game achievements.
Universal also showed that they were playing with the technology with the Horror Unearthed game at this past years HHN (Click here to see me gush about it)  , It became a fan favorite which I'm sure was a way for the park to dip their toe in the water to see what was possible for the future.
As you might remember, I was head over heels with this technology and predicted that we were just seeing the tip of the iceberg. So much so that I campaigned with the BTT team to name RFID technology, or at the very least SOTMK, as the Best Theme Park Experience. Perhaps I was over-zealous and saner heads prevailed but I still feel that what we are talking about is bigger and more important than a new land (however immersive) that saved a poorly designed park.
As we quickly saw the various pieces at Disney fall into place within the final days of the year it seemed that what was foreshadowed was finally coming together very quickly.
Today, courtesy of RFID magic, you can unlock your room at The Art of Animation resort, design and save your test vehicle at the new Test Track, enter the Magic Kingdom by just waving your resort card at a Mickey head, have your lunch find you with the help of  a magic rose, and of course battle classic villains to help Merlin save the Magic Kingdom.
Soon your magic wrist band will have all this info PLUS the ability to reserve fast passes, charge purchases and who knows what else. It's a concept used on cruise lines and high-end resorts for ages…a cashless vacation experience. Something Vegas figured out from the start …if you don't use currency…people tend to spend more. It's just another green chip, or in our case the wave of a bracelet, not a five dollar bill…till you look at the tab of course. Seriously though it's an exciting time in theme parks, in many ways a new golden age beginning because it's a magical clean slate,  a place where anything is possible and, of course, where…
Every Day's An Adventure
Keeper