When you want to go big, it seems like no one can do it bigger than Kings Dominion in Virginia. The park has announced that they are going to hire 4,000 employees for it's 39th season of operation. Only Kings Dominion doesn't call it employment…they call it…FUNemployment. The park is looking applicants to fill a variety of positions, including positions in the all new Camp Snoopy, which will be the largest kids area in the world.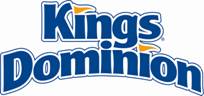 Kings Dominion will be taking applications online for a variety of positions.
"Kings Dominion is looking for high-energy, outgoing individuals who want to have fun, yet work hard at the same time to provide our park guests with the best entertainment experience in the region," said Kings Dominion Human Resources Director Greg Talley. "We are committed to providing not just a place to work, but a place to be FUNemployed."
In addition to the regular workforce, Kings Dominion will be having auditions for entertainers:
·         Saturday, February 2nd and February 16th at the Kings Dominion Theatre
o        1pm: Singers, Actors & Characters Registration
o        4pm: Dancers, Stage Managers, Technicians & All Other Positions Registration
For more information, or to apply, visit the official Kings Dominion Jobsite!