Today Knott's Berry Farm announced that they would be completely be renovating the Timber Mountain Log ride, one of the oldest and most historic log rides in the country. This isn't the first time that the Knott's Log Ride has been in the news. It's also said that Knott's park officials will be working hand in hand with Garner Holt Productions, one of the largest manufactures of Theme Park animatronics, special effects and unique show elements. This is fantastic news for theme park fans.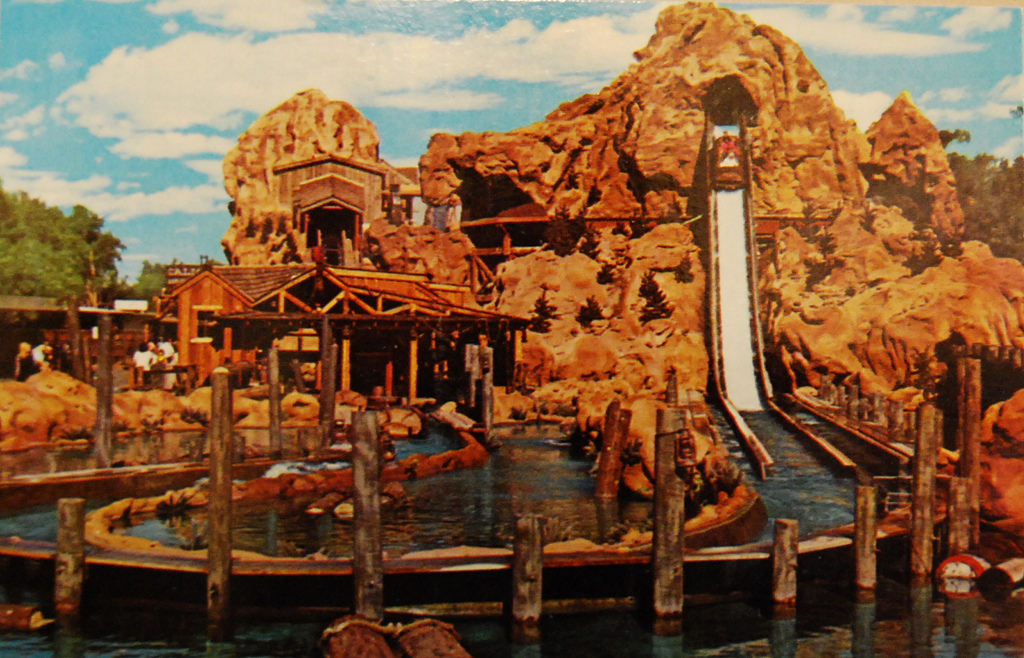 Photo (justaghost) flickr
The announcement was made on Knott's Berry Farms official website, then again through social media.
Buena Park, CA – The oldest log flume ride in the country will be the beneficiary of a multi-million dollar refurbishment and restoration project that will begin this January. The classic attraction which opened at Knott's Berry Farm in 1969 was the second log flume ride in the U.S.

The $3.5 million attraction was originally funded entirely by its designer Bud Hurlbut who had previously designed Knott's Berry Farm's classic Calico Mine Ride. Hurlbut, a pioneer in the theme park attraction industry, wanted his flume ride to be a completely immersive experience. The Calico Log Ride, as it was originally named, takes guests through an 85-foot-high by 330-foot-long mountain range themed to a nineteenth-century lumber camp. The ride, housed in an eight-story building, includes 24,000 gallons of water that circulates free floating logs past a variety of mechanical figures and taxidermied animals culminating in a forty-two-foot free fall.

The much anticipated attraction opened in July 11, 1969 with screen legend John Wayne taking the inaugural ride. The Knott's Timber Mountain Log Ride remains the most popular ride in the park, surpassing all of Knott's other attractions in ridership.

"The Timber Mountain Log Ride not only embodies the spirit of Knott's Berry Farm, but it also set the bar for all themed attractions that came after," says Raffi Kaprelyan, Knott's general manager who worked for Bud Hurlbut from 1979-1983. "Bud Hurlbut made numerous contributions to Knott's Berry Farm, but I think that the Timber Mountain Log Ride remains his crowning achievement."

Garner Holt Productions of San Bernardino will assist in the revitalization project that is expected to take five months. Garner Holt is the world's largest designer and manufacturer of animatronics for theme parks, museums, dining and retail locations and has built nearly 3,000 animatronic figures and hundreds of animated props and show action systems. Garner Holt will work with the Knott's team to upgrade all the ride figures and sets as well as add new scenes and characters to enhance the ride experience while still maintaining the original theming and storyline of the attraction.
This is great news for not only Knott's Berry Farm fans but fans of historic theme park attractions. We look forward to the enhancements, be sure to follow Knott's on Twitter @Knotts and us at @BehindThrills