Disney is now in full swing with their Limited Time Magic celebrations, which will be sprinkling pixie dust over Disneyland and Disney World all year long with special week-long celebrations. The very end of December marked the very first Limited Time Magic celebration at both resorts, which offered unique celebrations that the other park didn't.
Let's take a look what's in store for week two for Limited Time Magic.
At Walt Disney World…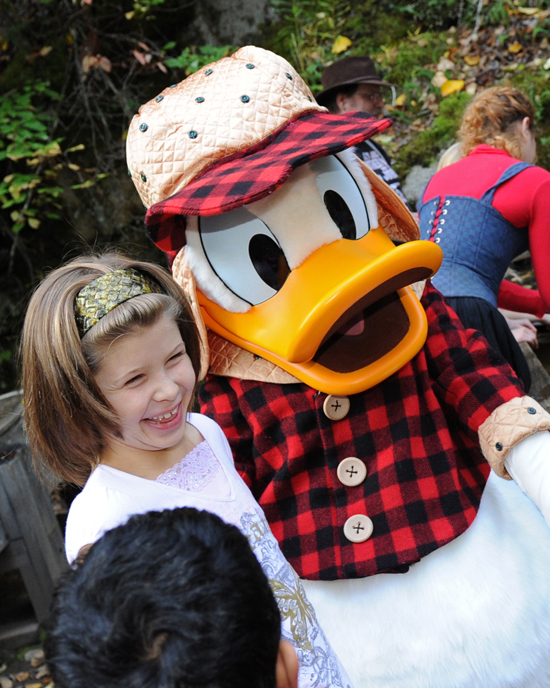 This week's celebration will be taking place at Disney's Epcot theme park in the Canada Pavillion. "Winter Wonderland" will be bringing more than just a forecast of sunny skies and flurries – it will also be brining some extra pixie dust! From Monday, January 14th until Sunday, January 20th, guests can visit the Canada Pavillion where snow will be falling! Guests can also get their photos with Disney characters.
Times for Winter Wonderland are 10:30am – 2:10pm and 3:05pm – 5:45pm.
At Disneyland…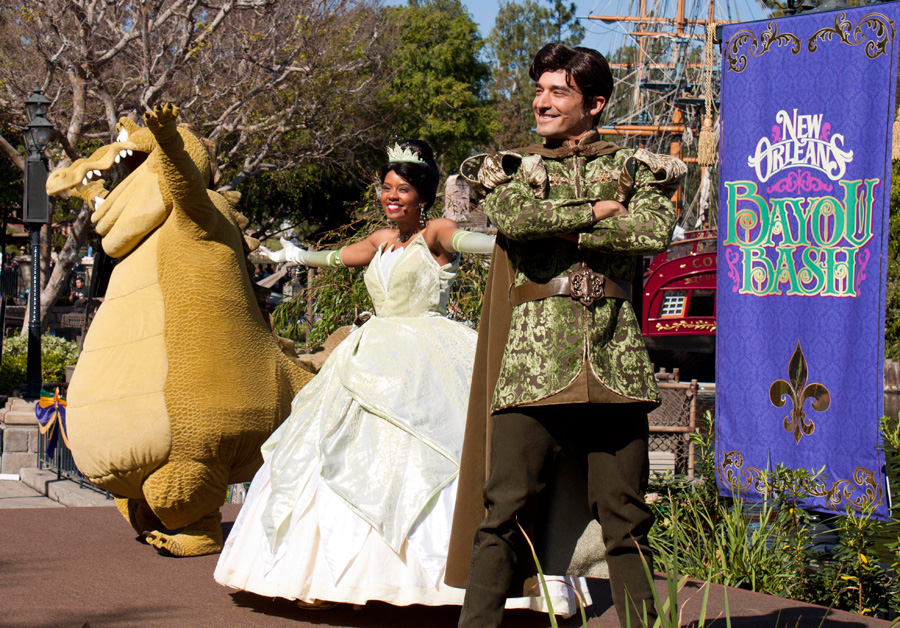 Disneyland plans on letting the good times roll for week two with the return of New Orleans Bayou Bash. The New Orleans Square at Disneyland will be all decked out for the bash, which will include some of the characters from The Princess and the Frog.
The Bash will take place from 10am until 6pm daily on the following dates:
January 18 – January 21
January 25 – January 27
February 1 – February 3
February 8 – February 12
Here's a complete line up of what's in store for the New Orleans Bayou Bash at Disneyland:
Princess Tiana's Mardi Gras Celebration – Princess Tiana, Louis and Prince Naveen make their way through New Orleans Square to the Rivers of America, where a musical celebration takes place featuring tunes from Disney's "The Princess and the Frog."

Jambalaya Jazz Band – The popular band will perform their jazzy tunes along the streets of New Orleans Square.

Royal Street Bachelors – This Disneyland favorite will be found at the French Market Stage, and will be joined throughout the day by Princess Tiana.

New Orleans Traditional Jazz Band – Throughout the day, a rousing Mardi Gras procession will burst onto the streets of New Orleans Square. In traditional "second line" style, an umbrella dancer leads the mash-up of colorful performers and musicians.

Character Greetings at Court of Angels – Princess Tiana will be greeting Disneyland park guests along with Mickey Mouse, Minnie Mouse and Goofy in their Mardi Gras finest.
For more information about Limited Time Magic, visit the official website.