Today we take a look at the Magic Kingdom for the first time since The New Fantasyland officially opened. Just because the parks signature new area, the first in many years, has opened doesn't mean that the park is slowing down on development. The park still has a long ways to go to completing Fantasyland. The new Mine Coaster, a new Princess Meet and Greet and a new bathroom area are still on the agenda. Meanwhile with the announcement of all the new RFID technology including Magic Band, Cast Members are gearing up for the new switch.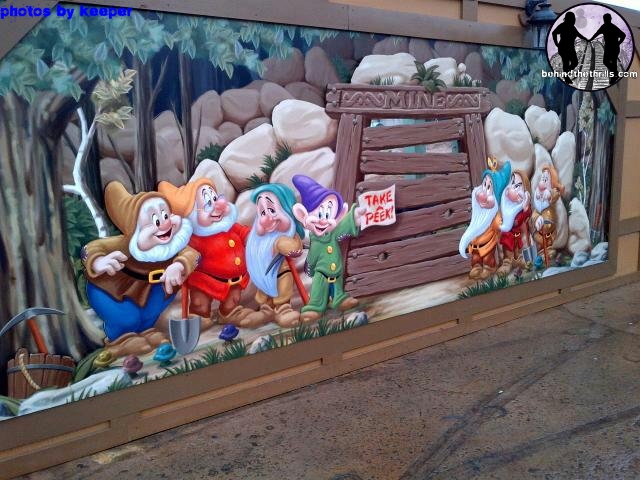 While the new Seven Dwarfs Mine Train coaster won't open until 2014, Disney is giving guests a sneak peek inside the mine. A small peep hole inside the fence will give guests a look at just what they are doing behind the walls.
It doesn't look like much of a view, but it quells the curiosities of guests and theme park fans a like. The coaster has an opening date of 2014, and by the looks of things they're going to need it if it's going to be as detailed as Disney is saying it will be.
No more visible work is being done on the Tangled Bathrooms. This is the first update we've done on the area since the Tangled tower went up, and I have to say…all this for a bathroom? Wow.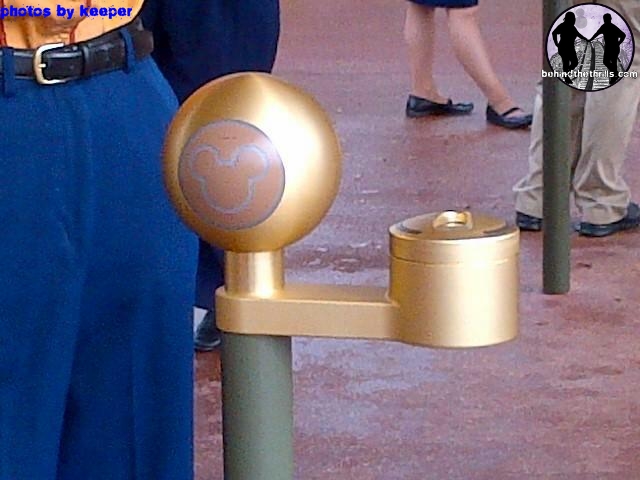 At the front gate cast members are getting ready for the new Magic Bands which we've heard could be kicking off as early as February 1st.
There us no doubt that this new technology application will streamline the way that admissions are handled but will it be a huge draw and money saver for the park? The biggest concern is the Fastpass line implications. This new RFID scanner process is said to be geared more towards those staying onsite at Disney resorts but will eventually replace the current Fastpass process completely.
Regardless its still in the very early transition phases, so it will be very interesting to see how it all works out.
Check out even more pictures from around the Magic Kingdom!

Stay tuned for more Disney magic real soon!
For more information on Walt Disney World including tickets, visit the official website!