It's been nearly 7 years since The Fantasyland Theater at Disneyland has been used for a large scale stage show. Recently the theater closed down after being used to hold meet and greets with princesses and called the Princess Fantasy Faire. That is being retro-fitted and moved by Sleeping Beauty Castle for the new Fantasy Faire area, which will resemble what is replacing Snow White at Walt Disney World more so the meet and greet in the Fantasyland Theater. Yesterday Disney financially announced the show that would be bringing life back into that part of the park. Mickey and the Magical Map.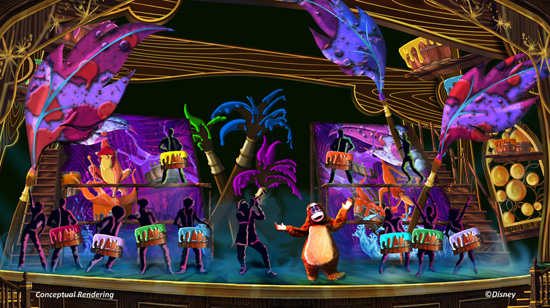 Here is the official announcement made via Disney's own Disney Parks Blog.
Back in August, we told you our Creative Entertainment team was developing a spectacular live entertainment experience for the Fantasyland Theatre at Disneyland park. Today, I'm thrilled to share with you some more details about this amazing new show, "Mickey and the Magical Map."

The wise sorcerer Yen Sid tells of a wondrous map – one unlike any other – with the power to take dreamers to any place imaginable. But when young apprentice Mickey Mouse attempts to paint the map's one unfinished spot, he stumbles into a fantastic adventure through worlds of music, color and beloved characters, as he discovers the mystery of the map's magic!

"Mickey and the Magical Map" debuts in summer 2013 at Disneyland park. Stay tuned to the Disney Parks Blog in the coming months for more on the show, as well as additional details about the all-new Fantasy Faire, opening this spring.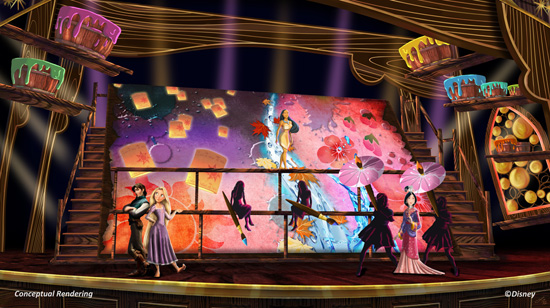 It seems that Disney will be taking the winning formula of the Epic Mickey games, and adding a twist to it. We can't wait to bring this new show to you as we continue to cover the west coast.
For the latest Disney news and announcements be sure to visit the Disney Parks Blog, and follow us on Twitter @BehindThrills and LIKE us on Facebook at http://www.facebook.com/BehindThrills