The Weenie is a theme park term that has been used since Walt Disney first built Sleeping Beauty's castle. It's an icon that stands out in a theme park, something that you can see from a great distance away that beckons your guests to come and visit. SeaWorld Orlando is building the biggest expansion in it's history with Antarctica-Empire of the Penguins. The park is also installing what is sure to be one of the coolest weenies in theme park history. Penguin Rock will beacon all who love penguins to see what lays inside the massive rock structure. Now, right before our very eyes, Penguin Rock is starting to take shape.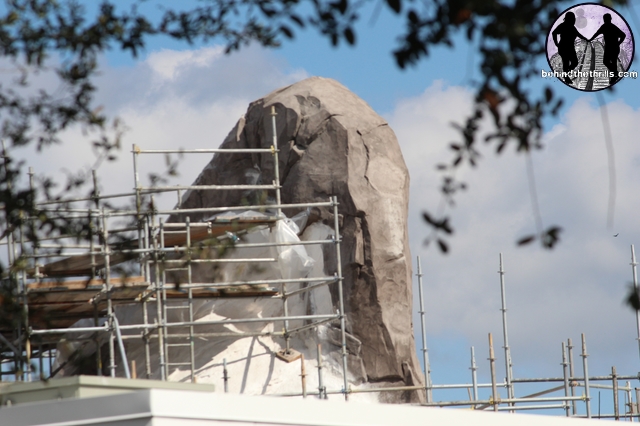 Rock work is in full force at SeaWorld, and the huge penguin from the concept art is starting to become visible. The massive bird is one of several in the area.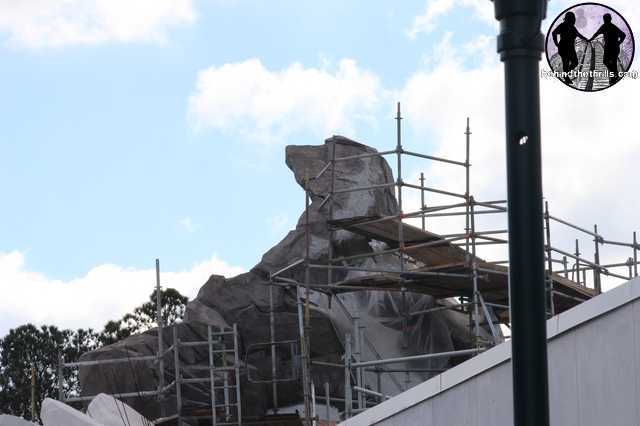 Towards the back of the park guests can see this little guy sticking his head out of the rocks. The work still looks like it has a good ways to go, but the detail on this is already pretty amazing.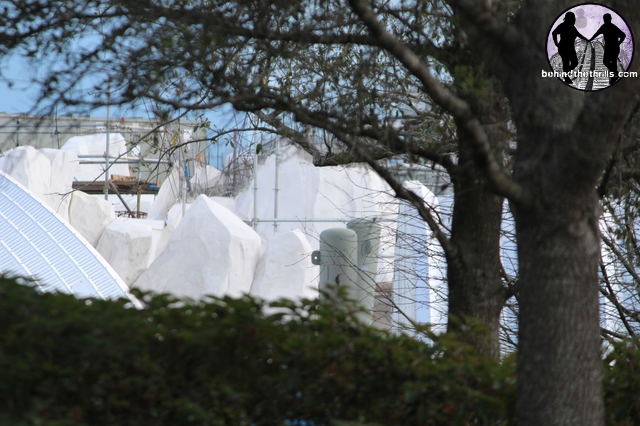 We can see chunks of ice being formed all around as the area is making some real huge progress in becoming a noticeable landmark.
Here's a short video walkthrough of the construction going on at SeaWorld this week:
Elsewhere, Atlantis is down for it's yearly refurbishment. The entire track is drained and exposed, giving us a great look at the water coaster.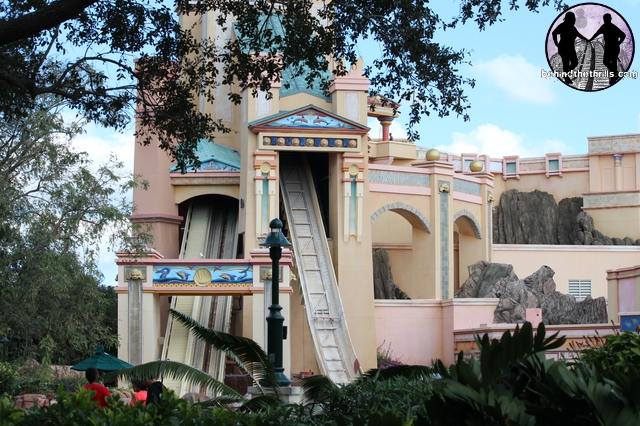 Also closed is Wild Arctic as it makes the transition from The Polar Express back to Base Station Wild Arctic. The park has opted to keep the train that was used for Christmas through Just for Kids in Shamu's Happy Harbor. The train is a fun little attraction that gives the area a ride that all kids can enjoy.
More pictures from around the park:
Antarctica is scheduled to open in Spring of 2013, which will most likely be Memorial Day Weekend. Atlantis and Wild Arctic are both scheduled to reopen later this month.
For more information, including tickets, visit the official SeaWorld website!