We have a very short update today from SeaWorld Orlando as work continues on the all new Antarctica. It's been impressive to watch this project move along, as it's really the largest project in park history. It even takes up more room than any other project in park history as well, with construction taking up about a third of the park's space. Still, the exciting part is happening now as the rock work in the park continues to take shape.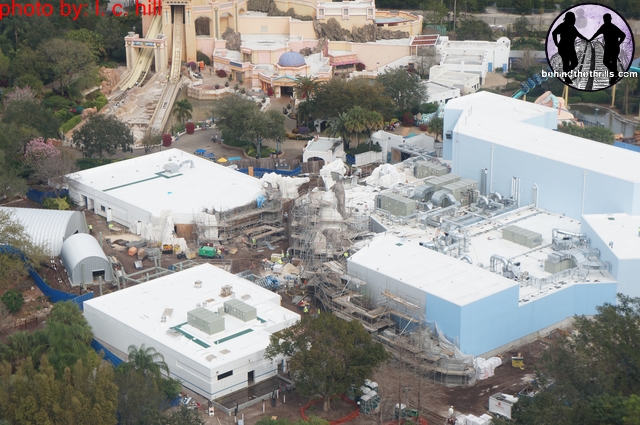 Antarctica will be a huge attraction that takes guests into the empire of the penguins. Once there guests will have a unique ride that will take them through everything that a penguin faces in the wild, including chilling temperatures. Guests will also have a ton of new experiences, from being able to walk among the penguins, all the way to new dining and shopping experiences.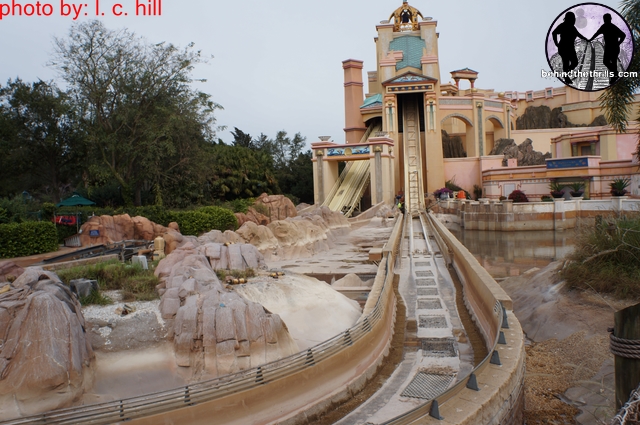 Meanwhile, Atlantis still undergoes it's yearly rehab. The entire is dry docked as crews work on various parts of the attraction.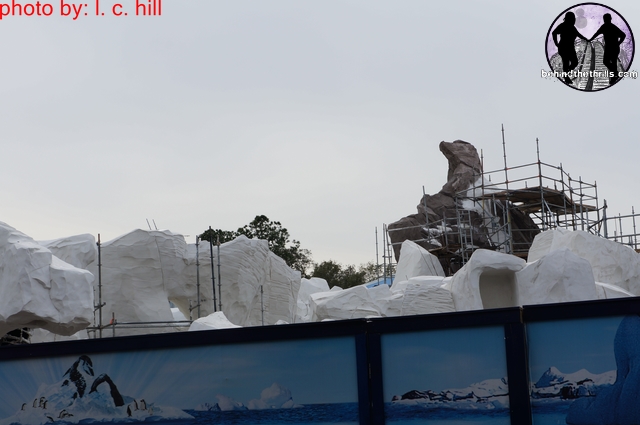 Penguins can be seen taking shape among the rock work along the construction walls. This is but one of the many new aspects that will be waiting guests when Antarctica opens later this year.
Check out more construction from SeaWorld