2012 is gone, poof! Just like that! The year has gone by so fast, but the year was full of great attractions all over the country. 2013 is shaping up to be another huge year for attractions as well as theme parks all over the country are preparing some of the biggest and fun attractions yet. With so many attractions, it's going to be next to impossible to see every single one, right? We've got your list of the MUST SEE new attractions of 2013, the attractions that you just can't miss!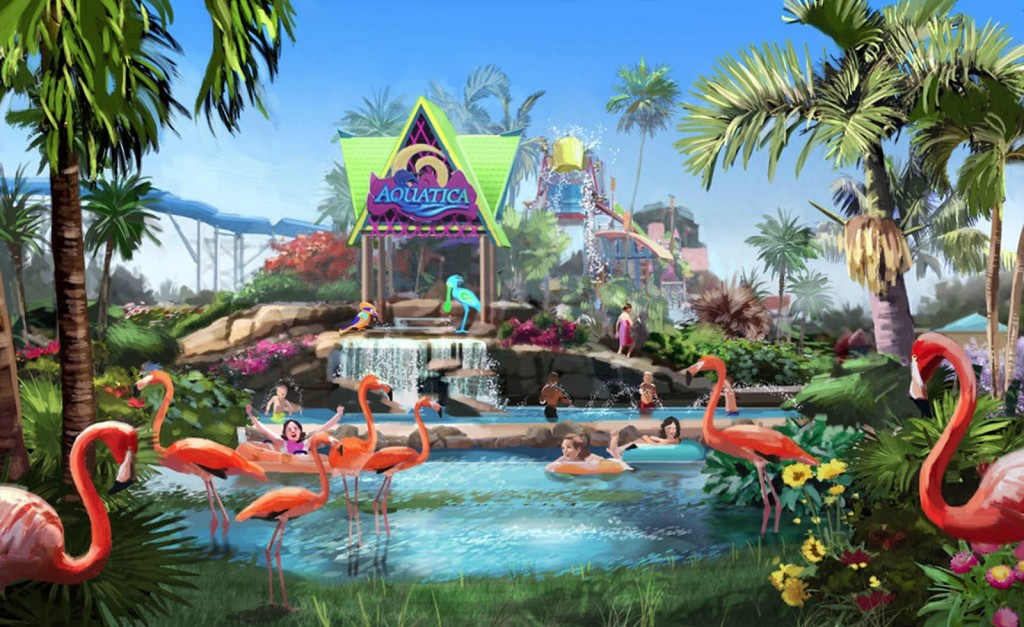 What:Aquatica San Diego
Why: SeaWorld has proven with it's Aquatica brand that they know how to do a unique waterpark with animal attractions. SeaWorld San Diego is the last SeaWorld park to get a waterpark. Unlike the rest of the Aquatica waterparks, Aquatica San Diego is not onsite, or anywhere near the park. It's going to be built on an existing Cedar Fair park! SeaWorld purchased Knott's Soak City just outside San Diego and will build their all new waterpark on that existing site. Each Aquatica waterpark has it's own unique animal interaction, with Orlando having the Commerson's Dolphins, San Antonio and the Stingrays, San Diego will be no exception as they look to incorporate flamingos into their main attraction. Aquatica San Diego is expected to open in the Spring of 2013.
For more information, visit the official website!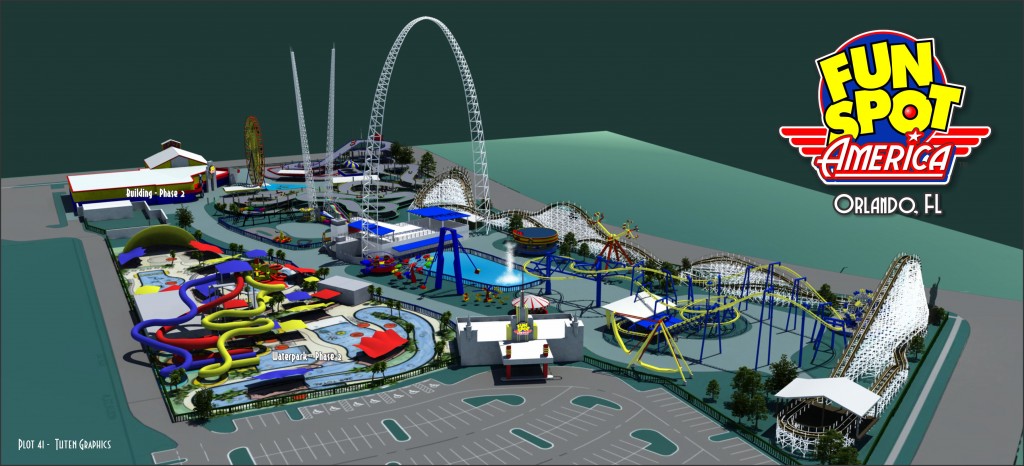 What:Fun Spot America
Where:Orlando, FL
Why: Fun Spot in Orlando is going from a small little amusement attraction to a full out amusement park in 2013. The park announced a $40 million dollar, 10 acre, 2 phase addition that will have the first phase completed in March of 2013. The park will get two coasters for the 2013 phase. The steel family inverted coaster will be a GCI family wood coaster-White Lightning. The second will be a steel mini inverted coaster and will not have inversions. While the park is clearly taking advantage of the huge expansion at nearby Universal and Disney, they are coming into their own as a local favorite amusement park.
For more information, visit the official website!

What:Texas SkyScreamer
Where:Six Flags Over Texas
Why: What would you expect from Texas? If you're going to a regular swing ride in Texas you have to make sure that's it's going to be the tallest in the world. Texas SkyScreamer will be just that as it towers 400 feet tall, bigger than any other swing ride in the world. It even tops out the Star Flyer at Steel Pier which will boast a staggering 385 feet. That's big!
For more information, visit the official website!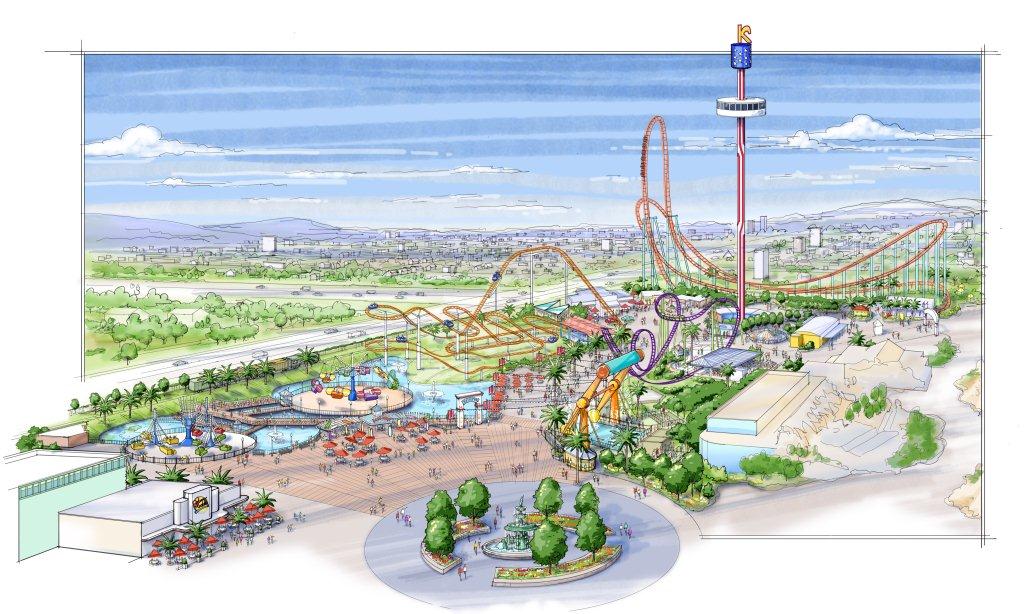 What:Boardwalk
Where:Knott's Berry Farm
Why:In 2013 Knott's Berry Farm will completely revamp their Boardwalk area into an all new family fun experience. The area will feature three attractions, including two flat rides and the all new Coast Rider-An all new Wild Mouse style coaster. The expansion is the first since 2010 when the park opened Windseeker, the 301 foot tall swing tower.
For more information, visit the official website!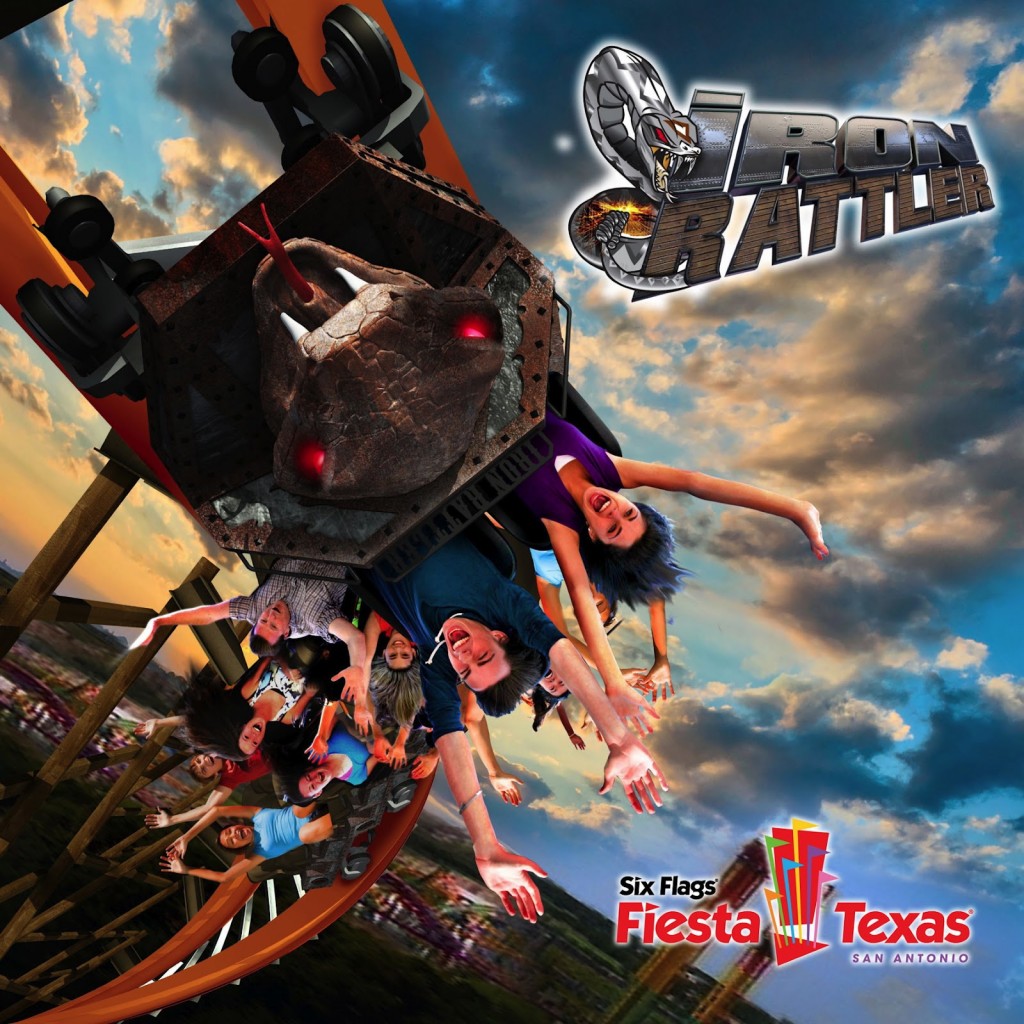 What:Iron Rattler
Where:Six Flags Fiesta Texas
Why:Six Flags is taking their old wooden Rattler, and completely rehauling it with the same technology that gave the Texas Giant a new lease on life. They are taking the wooden frame and laying steel tracking all over it, to make this a brand new hybrid coaster. They're even throwing in a loop and four overbanked turns to get the coaster lovers excited.
For more information, visit the official website!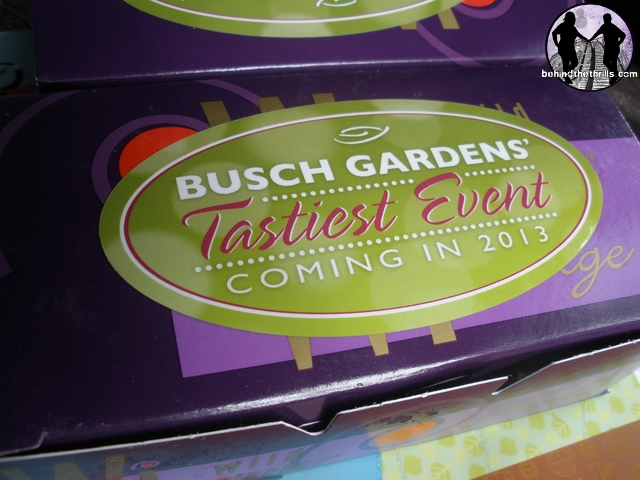 What:Busch Gardens Williamsburg Food and Wine Festival
Where:Busch Gardens Williamsburg
Why: Busch Gardens Williamsburg has a long standing reputation for great food, and tastes from all over Europe as well as attractions. What they have been lacking is a great way to showcase that food and the flavors of Europe. It came as no surprise that the park announced that in the spring of 2013 they will be holding their first annual Food and Wine Festival. While details, and the official name of the festival isn't known at this time, what is known is that this is long overdue for fans of the park and the park's food. Is it too much to ask for hundreds of food pavilions all over the park, each with a great new wine or beer? We didn't think so!
For more information, visit the official Busch Gardens Williamsburg website!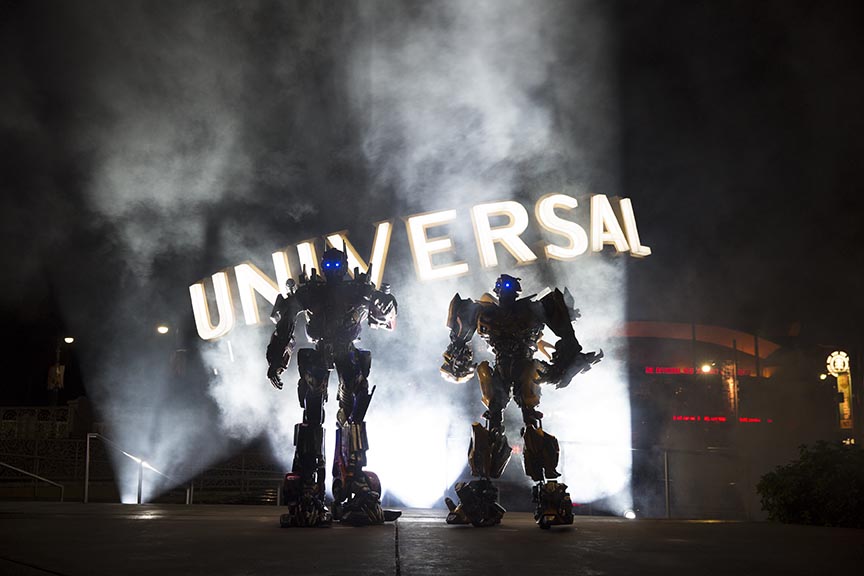 What:Transformers The Ride
Where:Universal Studios Florida
Why:When Universal Studios Hollywood opened Transformers-The Ride in 2012, many knew that it would only be a matter of time before Florida got the same ride. No one knew how fast that would happen, however. Once the project was approved, it was a mere matter of weeks before the building that stood in the area where the new ride would be was demolished completely. Months later there was the beginning of a building, and now work looks to be almost complete on the structure of the ride itself. Also, if persisting rumors are true Orlando will see a much larger area devoted to Transformers with a whole cafe and shop themed to the attraction.
Transformers the Ride is scheduled to open in Summer of 2013, which is an astonishing feat considering construction didn't start until almost fall of 2012.
For more information, visit the official Universal website!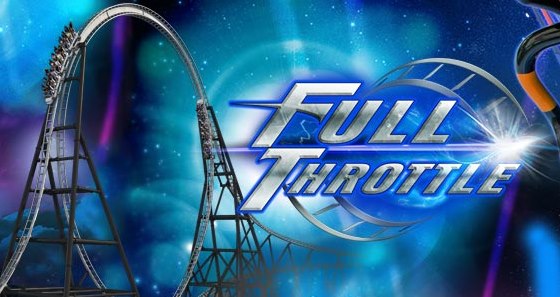 What:Full Throttle
Where:Six Flags Magic Mountain
Why:Six Flags Magic Mountain is now the undisputed roller coaster capital of the world, with more coasters than any other theme park on the planet, and in 2013 Full Throttle will cement that lead a little more bringing the count up to 18. Full Throttle will be a triple launch coaster that will feature the worlds tallest loop at 160 feet tall. Riders will launch out of the station, into the loop, into an immelman type loop and back over the worlds tallest loop. The ride should create massive airtime, and should be a favorite for coaster riders.
For more information visit the official Six Flags Magic Mountain Website!
What:River Rush
Where:Dollywood's Splash Country
Why: While River Rush won't be the biggest or fastest water coaster in the world, it will be the first in Tennessee. It's also a new type of ride for Splash Country. The coaster will stand four stories and have a first drop of 25 feet, it will shoot riders uphill, and send them splashing down.
For more information visit the official website!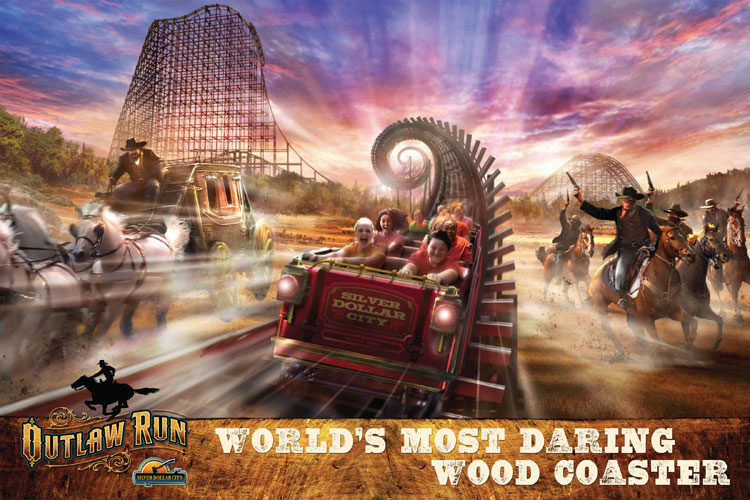 What:Outlaw Run
Where:Silver Dollar City
Why: Outlaw Run at Silver Dollar City is leading the charge on insane wooden coasters doing things we only dreamed of ten years ago. Outlaw run will have a near vertical 81 degree drop, and will have a total of three inversions. That's going completely upside down three freaking times…on a wood coaster. Son of Beast started this craze over ten years ago with a single loop on a wooden coaster. While that coaster didn't end well, Outlaw Run and others like it are learning from that coaster and pushing the envelope of engineering with steel beams on top of wooden supports and frame.
For more information, visit the official website!
What:Gatekeeper
Where:Cedar Point
Why: Cedar Point was at one point in the running for most coasters in the world. Now America's Roller Coast is 3rd, but the park's 15th coaster is already well on the way to being open as The Point readies Gatekeeper for launch. Gatekeeper will be a B&M Wingrider, the 3rd in the nation and the biggest of it's kind in the world. The new coaster will have several new inversions, and tower over the park gate. The new coaster is set to be open May 2013.
For more information, visit the official website!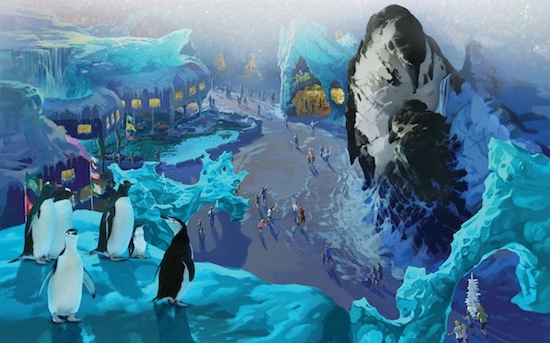 What:Antarctica-Empire of the Penguins
Where:SeaWorld Orlando
Why:SeaWorld Orlando is completely changing the face of their park with the largest expansion in park history, Antarctica:Empire of the Penguins. Sitting on the home of the old Penguin Encounter-Antarctica will not only give guests a look at the cold weather birds, but also feature a unique attraction that will get guests into the lives of a penguin. Guests will be able to board special vehicles, that have no track and can roam the attraction freely. Guests can also choose their level of adventure, which makes this ride great for little guests and thrill seekers alike. The attraction is said to be the coldest attraction in the world, with guests experiencing temperatures just as cold as a penguin would experience in the wilds of Antarctica.
The ride will not be the only part of Antarctica, there will also be shopping, dining and of course animal interactions. The whole area is going to be nestled in an ice drift, which makes this one of the most uniquely themed attractions in the world.
For more information, including tickets, visit the official SeaWorld website!
There are dozens more attractions opening all over the country for 2013, but these are the attractions that we feel you just can't miss! What are you most interested in seeing in 2013? Let us know in the comments below! Be sure to follow us on Twitter and Facebook for all the latest theme park news and planning info!