Major construction is underway at Universal Studios Florida, with walls all around and cranes overhead. So far three major projects are underway at Universal Studios Florida alone. To date, the only known project is Transformers, which is scheduled to be open Summer of 2013. The other two projects are not officially known, though rumors strongly point to an add on to both Harry Potter and the Simpsons. With all the construction taking place, other events within the park are starting to become somewhat affected. The biggest of which is Mardi Gras.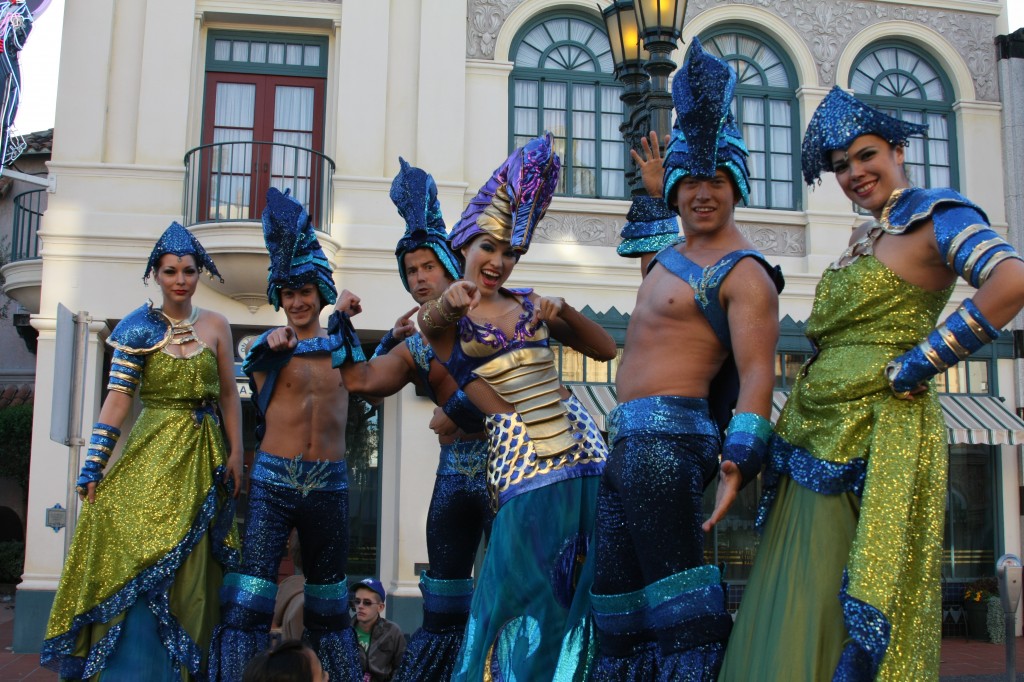 The annual celebration of beads, bands and good times always features a huge parade, full of floats, performers and beads by the handful! Last year construction forced the parade to take another route. Traditionally the parade started at Fear Factor Live (way in the back of the park) and went down through the streets of New York (in front of the Mummy) around towards the front of the park and back down Hollywood (in front of Terminator) and stretched down through the front of the lagoon, ending at Beetlejuice's Graveyard Review. Last year, due to construction in the Amity section of the park, the parade was taken down a different path, both starting and ending at Pantages theater. This year the parade will change paths once again.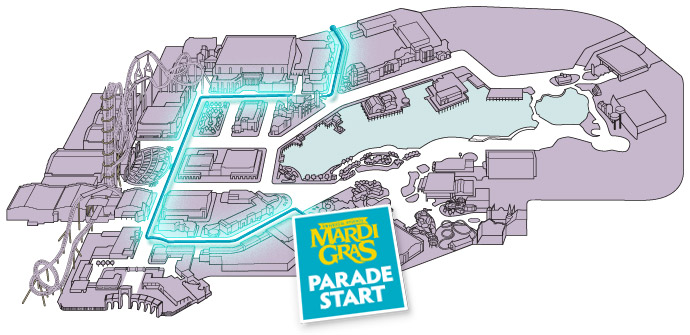 According to the official Universal Orlando Mardi Gras website the Mardi Gras parade will now start at Pantages Theater (site of the Horror Make up Show) and head down Hollywood, around the front of the park, around New York and ending at Beetlejuice. While it doesn't seem like much of a change, it is a bit shorter from last year. The reason? Transformers. Huge construction walls extend out into the pathway, making it impossible to navigate a float through, and pack the streets with people. So the parade is taking a shorter route.
The bad news, it makes the parade a little more crowded. The good news, Universal has not held back with the beads, so you have a better chance of getting piles and piles of the little plastic that is worth more than gold at Universal.
Now if you're trying to figure out where the best place to be for beads is, the answer is simple. Anywhere! Last year the crowds flooded almost every part of the parade path, although your chances of getting beads were better if you were closer to the floats. Of course the best way to see Mardi Gras is every weekend, and try to catch a few beads every week…but just like any event, the closer to the end you get, the more crowded it gets. This year there is a very wide reaching group of performers, so it's hard to tell when the best weekend to go bead catching will be, but trust us when we say go early!
For more information on Mardi Gras at Universal Studios Florida, visit the official Universal Mardi Gras website!