The New Fantasyland is open and drawing huge crowds. You would think that would mean a slow down for the "Happiest Place on Earth" in terms of construction. Not even remotely! Rehab work is going on with several different projects, and even more there's still the matter of a little mine coaster. We take a look around the Magic Kingdom this week with tons of new projects.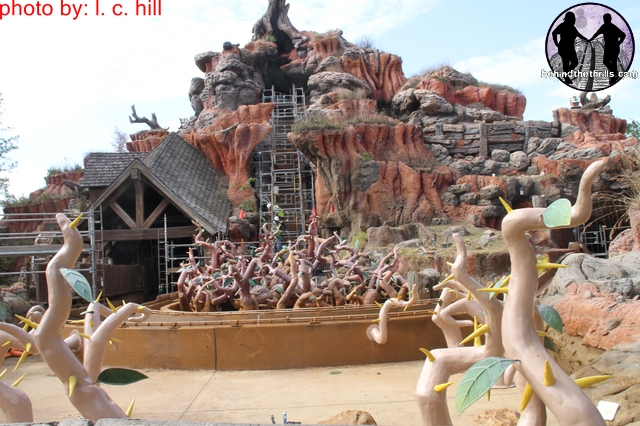 Splash Mountain is undergoing it's yearly rehab. Crews are working non stop on the project as new paint, maintenance and more is happening to the signature attraction.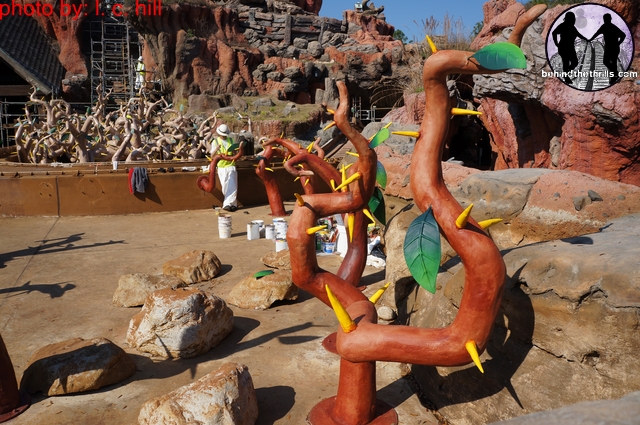 A new coat of paint is added to the entire attraction, and backstage boats are being worked on and maintained. Could we see any new changes to the attraction? Most likely not, unless there's some major interactive elements being done…though that hasn't even been a rumor.
More Splash Mountain:

Meanwhile over in Fantasyland, the work seems to be moving…but not as rapidly as it was when Little Mermaid and Be Our Guest were being constructed. Of course that's most likely because there's very little progress to be made as of yet as most of the coaster track is in place.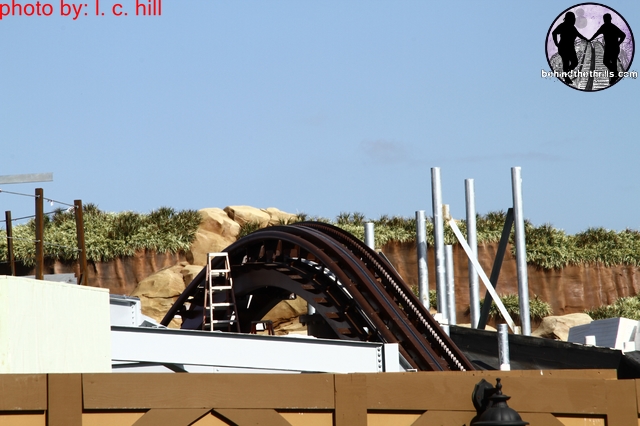 We are hearing that while testing could begin soon, don't expect anything until at least August.
Finally, the California Grill on top of the Contemporary resort has gone down for a long rehab, as they rework the menu and possibly make changes. However, while work quietly goes on the inside, we spotted some work being done on the outside. Could this be related? Not likely, but work does seem to be going on with several balconies and observation decks, especially space right around the Monorail.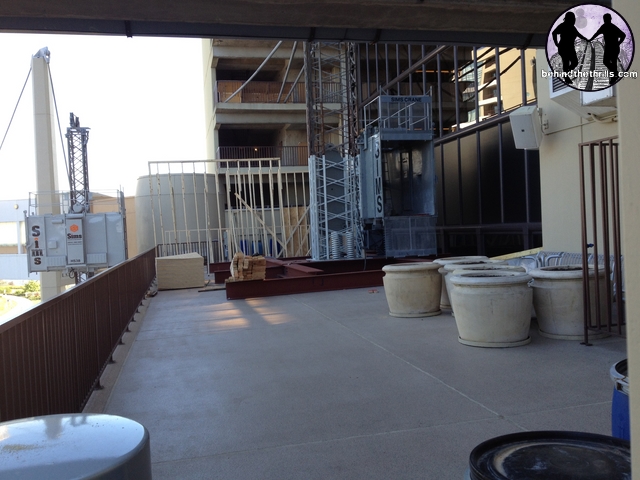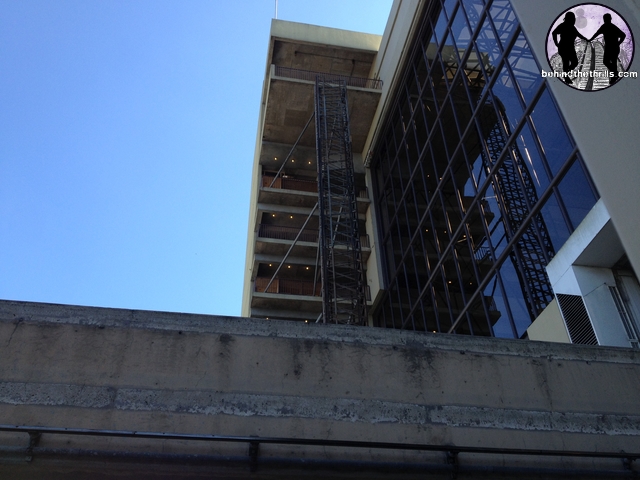 Take a walk around the rest of the parks with us as we browse around Hollywood Studios, and Animal Kingdom: