February is the month of love. Besides Valentine's Day, February is about the perfect month for love, with the coldness of winter kicking in, it makes for the perfect time to snuggle up with that special someone and get lovey dovey. Theme parks, believe it or not, offer some of the most romantic sights, sounds and atmospheres that let your love bloom. For the next seven days we are going to give you little bits of theme park love from the fantastic shows and fireworks, to special experiences and even the most romantic rides. The best part of all is that all of these are in theme parks that are open now!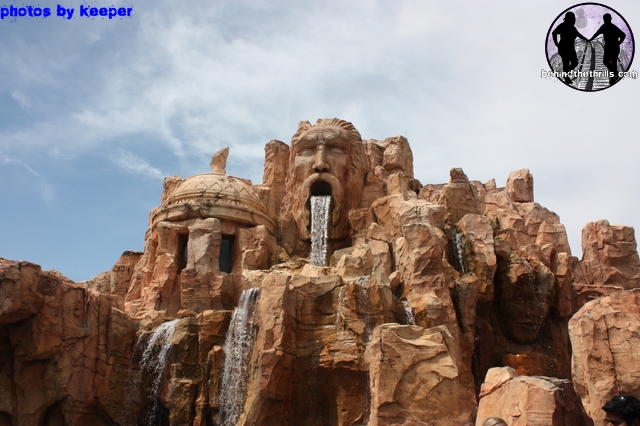 What:Mythos
Where:Universal Orlando's Islands of Adventure
What's so romantic about it?
Mythos is one of those oddly quirky little restaurants. It's a theme park restaurant which makes it automatically cool, but the theme of the place puts it in the upper echelon of theme park restaurants. Sure, Harry Potter's Three Broomsticks and Magic Kingdoms Be Our Guest all have backstories, and they all are themed to the hilt. Mythos, however, was one of the original (if not THE original) restaurant to not only have it's own theme, but a backstory to make your meal all that much better.
Here's the Story: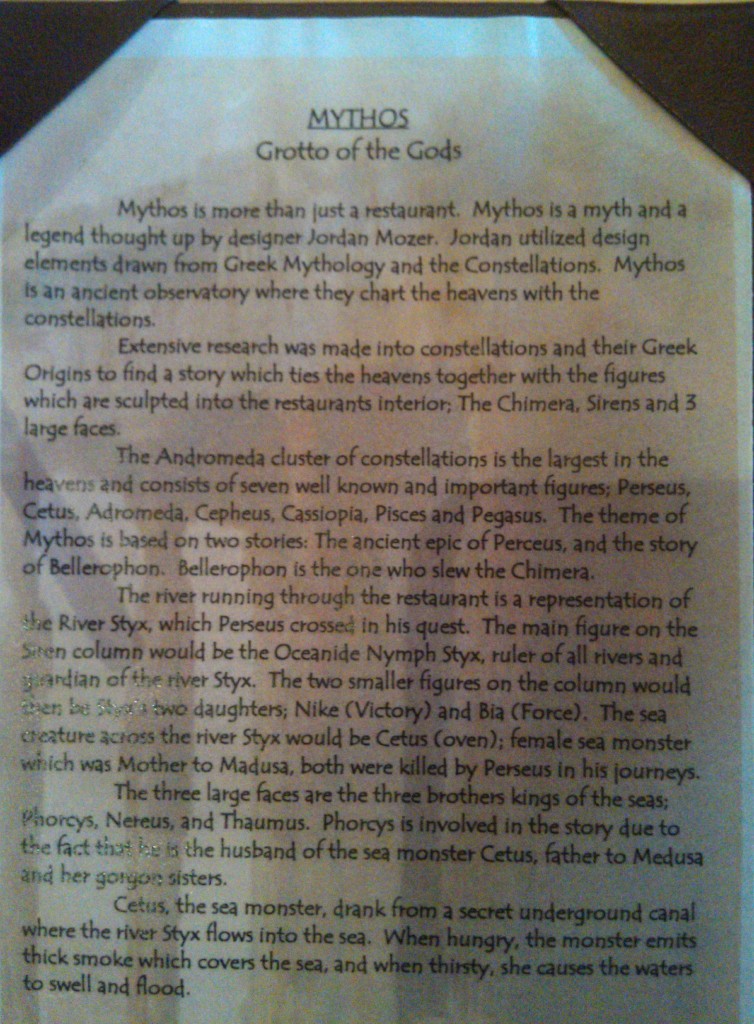 Essentially speaking, if you want to dine at Mytho's you must have survived an epic journey through monsters, and mythological beasts. Of course, your date doesn't have to know that all you did was walk up and make a reservation.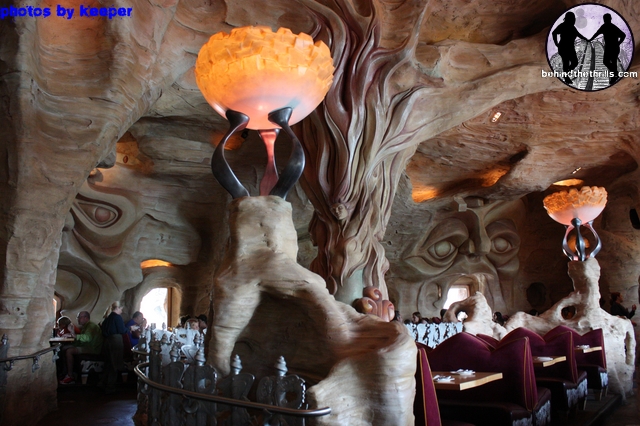 The beauty of the place is the draw, everything is hand carved inside. From huge faces of the Gods, to ancient sirens and monsters, the place lends itself to fantasy.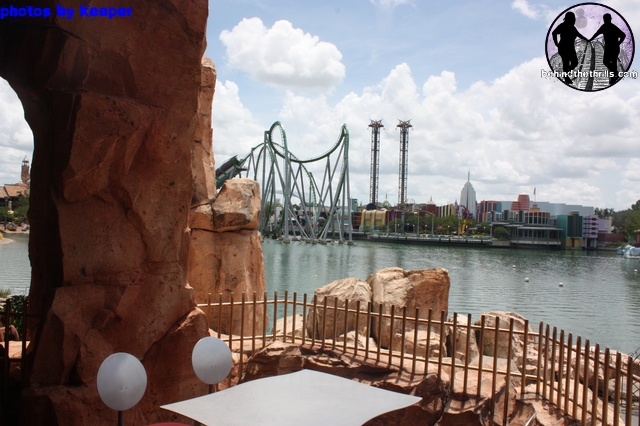 The best feature, of course, is the amazing view that you get of the rest of the park. While you're feasting inside you can watch the battles of the furious steel beasts outside in the distance.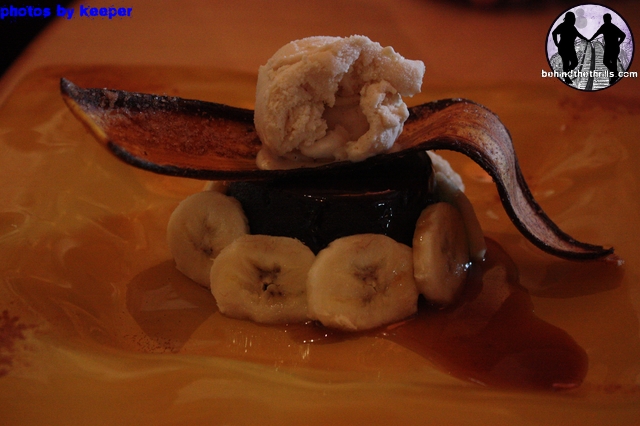 Of course the food is also extremely good. From the first bite of the Rosemary Bread, to the main courses (everything from steak to sandwiches and  wraps) down to the decadent gooey banana cake for dessert. The staff is always attentive and sure to make things even better for you.
The restaurant is usually open lunch hours, and a reservation is always suggested, as it tends to get really busy.
For more information, including hours and menu's visit the official Universal Orlando website!