February is the month of love. Besides Valentine's Day, February is about the perfect month for love, with the coldness of winter kicking in, it makes for the perfect time to snuggle up with that special someone and get lovey dovey. Theme parks, believe it or not, offer some of the most romantic sights, sounds and atmospheres that let your love bloom. For the next seven days we are going to give you little bits of theme park love from the fantastic shows and fireworks, to special experiences and even the most romantic rides. The best part of all is that all of these are in theme parks that are open now!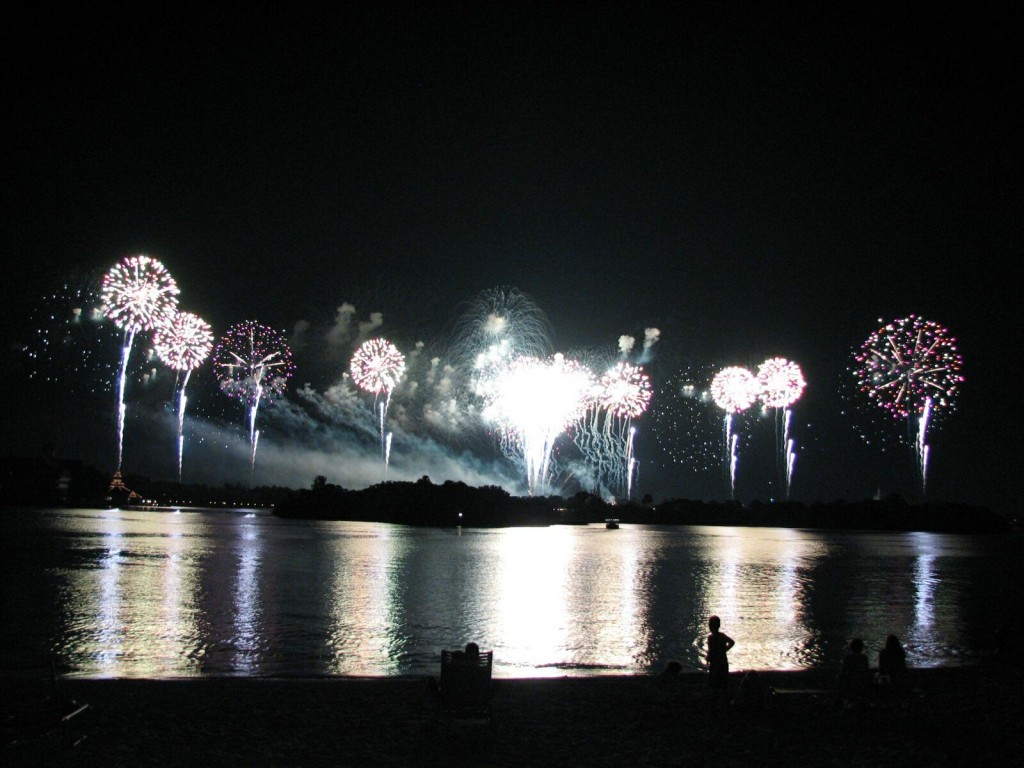 What:Disney's Fireworks
Where:Walt Disney World
What's so romantic?
When you get truly in a romantic mood, there is usually nothing more romantic than staring off into the night sky. Let's be honest though, while staring out at the stars is amazing and there's nothing more romantic than gazing into the vastness of space and telling your significant other that your love stretches more than time and space itself…it can be rather boring. That's where Disney steps in. They have been doing Fireworks shows for decades, and they can take the most simple things, like staring off into the sky and make it exciting again.
Wishes at the Magic Kingdom is probably about the most well known fireworks display. They take a classic Disney soundtrack, mix it with Disney character voice overs and add an amazing pyrotechnics display over Cinderella's Castle. How many other places can boast a huge celebration over a castle? It's enough to make any princess (or prince) swoon.
While it's a great date for Valentines Day, Wishes happens all throughout the year, with different versions.
Best places to see it
In front of Cinderella's Castle is the absolute best place to view fireworks. In the shadow of a place where an actual princess lives, you can have your "Happily Ever After" in front of the places where dreams come true. Downside is that there are huge crowds and you may risk getting crushed by the throngs of people, or worse a chanting from a Brazilian tour group! There's also the family factor, as families from all over the world gather to see the amazing and romantic display. Nothing can spoil romance more than the cry of a baby scared from their first boom of fireworks

California Grill-While the restaurant is closed for renovation until Summer of 2013, it is probably the best place to watch the show. On the roof of Disney's Contemporary Resort sits one of the most romantic dining spots in the world. Here guests can watch Wishes from their table over a gourmet meal, or if you've eaten earlier in the day you can go back for Wishes and watch from the balcony of the California Grill…just keep your receipt handy
The shores of the Polynesian Resort-Ideally, most people would like to be laying on a beach while staring into the sky. Walt Disney World's Polynesian Resort gives you the option of doing both. The Seven Seas Lagoon separates the Polynesian from Walt Disney World by just a mile or two, but it's still close enough to get one of the most romantic backdrops of all times-Cinderella's Castle. What makes it even better is that the beach gives you an amazing spot to see one of the greatest Fireworks displays in the world, Magic Kingdom's Wishes. While you need a reservation to stay at the property, we highly recommend either going to dinner or grabbing a quick Dole Whip at one of the restaurants. Get to the beach before anyone else, and you just may be able to snag a hammock to lay back and gaze at the fireworks with your sweetheart.
We have plenty more great romantic getaways, and more ways that theme parks can take you away from it all. Be sure to tune in tomorrow as we pull up another slice of love.
For more information on Fireworks at Walt Disney World, visit the official website!