We're just a few more weeks until Spring officially begins and Antarctica is rapidly taking shape at SeaWorld Orlando. Although Spring doesn't end until June, Antarctica is getting closer and closer to opening as each day passes. So much has changed since our last update, so lets take a look and see what's happening at SeaWorld.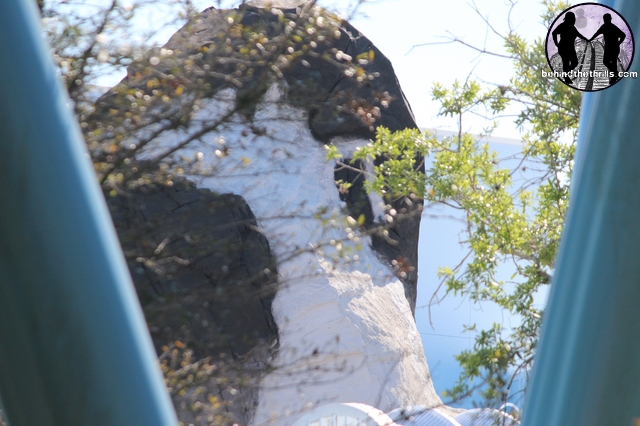 Penguin Rock is really taking shape and you can see it from various points in the park. The rock work is pretty impressive in my eyes, and this is my favorite part of Antarctica thus far… But that's coming from someone who absolutely adores Penguins.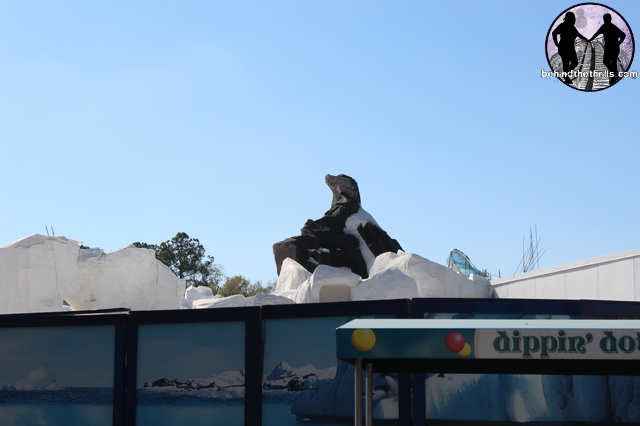 The rocks are finally starting to look like snow! You can't have Penguins from the Antarctic without snow. That just wouldn't make any sense. I'm hoping this will really add to the "freezing" experience that will take place inside the ride and make it the coldest attraction in the world.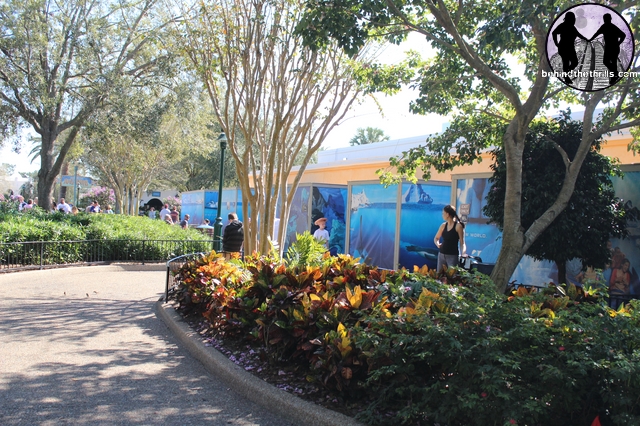 SeaWorld has also added new construction walls around the restrooms just outside the construction area and Journey to Atlantis. It's possible they're doing some work to the walls to make it fit in with the new area, or they're just doing basic maintenance.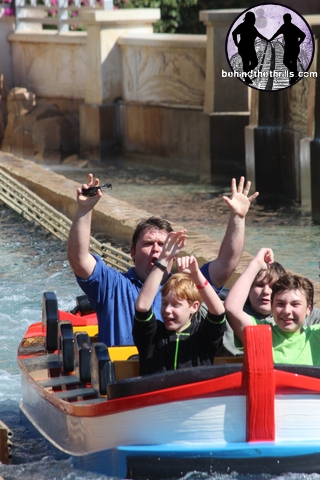 And finally, Journey to Atlantis has reopened. The temperatures weren't quite to my liking to ride, however, Erik was brave enough and he had a good time. Everything looks fresh and clean with a new coat of paint, plus everything inside is working.
Check out the rest of our pictures from our adventures at SeaWorld yesterday.
For more information about SeaWorld Orlando, visit the official website.