Even though Spring is officially over a month away, SeaWorld Orlando's Bands Brew BBQ marks the kickoff of the Spring season with tons of mouth watering bbq, loads of specialty brew and of course some hot bands. This year SeaWorld's Bands Brew BBQ is bigger than ever with more dates, more bands and of course more brew and bbq. We take a look at all the greatness SeaWorld has to offer at this year's event.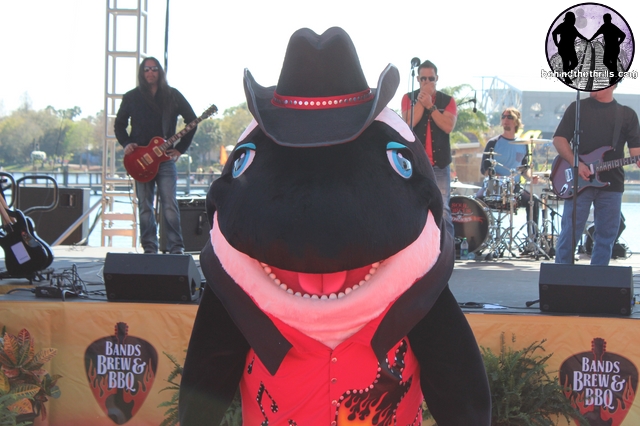 This year's annual Bands, Brew&BBQ festival at SeaWorld Orlando has kicked off with a splash. This year features BBQ from 4 different vendors, new features like a kids fun area, animal interactions and of course a different band every day of the event. With so much going on, SeaWorld had to expand the event for two extra weekends so that you have more chances to catch the fun.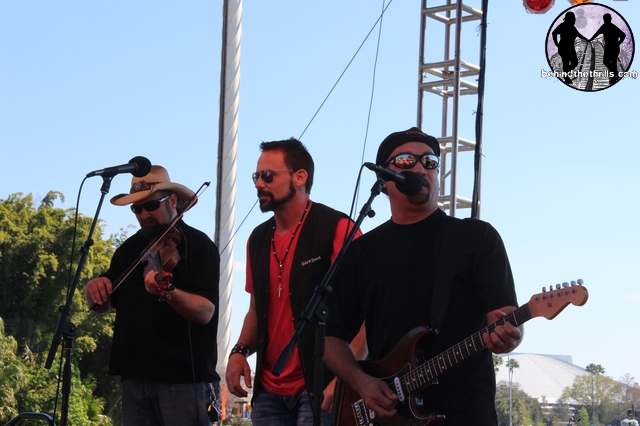 Of course the main event that everyone flocks to is the concert, which happens at 4p.m. on event dates. Throughout the day, however, the path along the Bayside has tons of activities. Live kicks off as soon as the gates open with different local acts. The band with the coolest name ever, Soul Circus Cowboys offered a set of country hits as well as some classic favorites. The band can often be seen with tons of characters for kids to dance with like Shamu, Dolly Dolphin, Pete and Penny Penguin.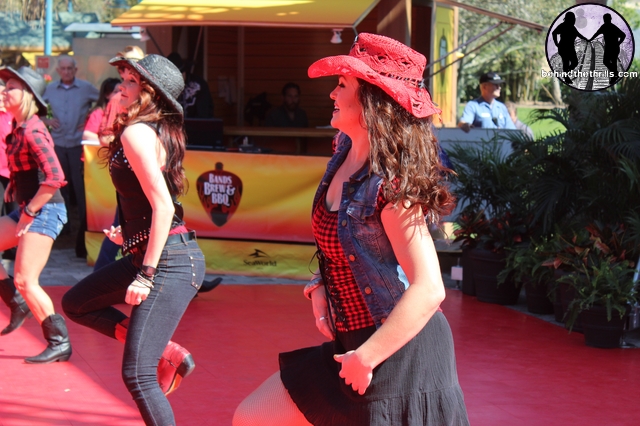 If you're looking for a little more fun, guests can learn to line dance with the help of the Wildfire Dancers. Country line dancing, hip hop dancing…the group offers a little bit of everything for all tastes.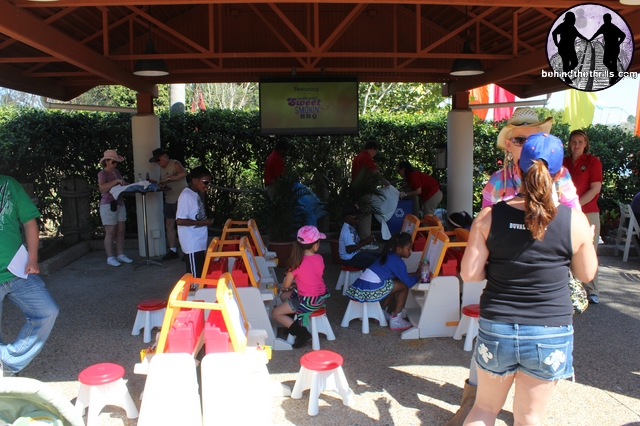 New this year is the kids zone. The area offers coloring for the little kids, and a shady place for grown ups to enjoy a cold beer or chow down on some BBQ. This area has been previously used for the Beer Garden area, but it's been put to better use for additional seating.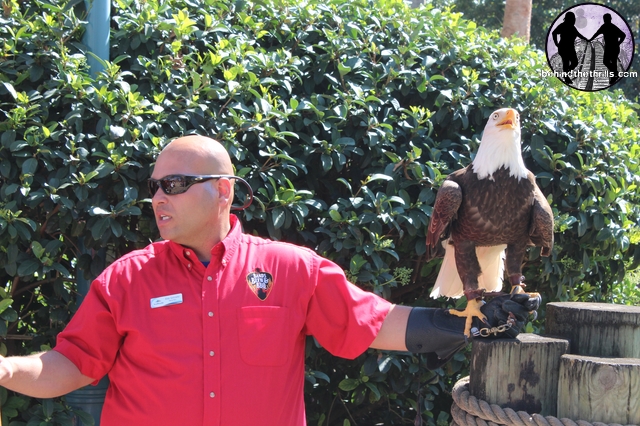 While you can find animal interactions all over the park, the nice touch is the animal interactions in the additional seating area. It gives guests a few activities while enjoying the food.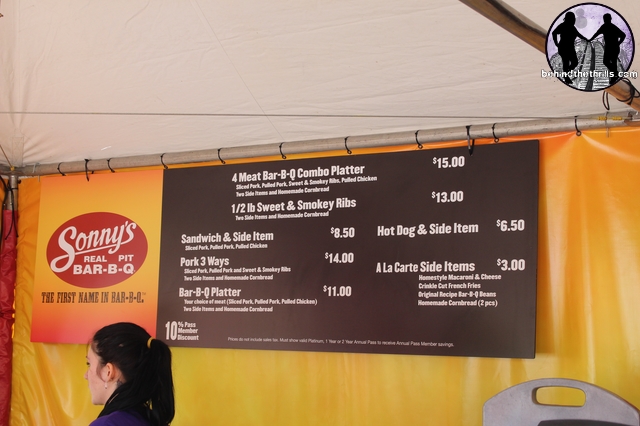 The BBQ this year is to die for. There are four different BBQ vendors-Tony Roma's, Sonny's BBQ, Cecil's Big Texas BBQ and SeaWorld's own in house BBQ. While we won't say who has the best (we'll leave that one for you to decide) all of the plates are very generous and start at around $8.00 and go all the way up to $14.00 dollars.
Bacon wrapped Jalapenos, Sausage on a stick and all kinds of other tasty bites can be found along Bayside Stadium. This plate from SeaWorld's in house BBQ stand featured huge helpings of meat, and two sides…with very few vegetables to be found..just like any good BBQ should. Of course there are vegetarian platters available…but who goes to a BBQ for tofu and veggies?
Back this year is the SeaWorld Beer Sampler. For $21 dollars you can sample ten different brews from over 20 choices. The sample stations are located along the Bayside path, but if you didn't want to do the sampler and wanted a larger beer, those are available.
Here's more pictures from Bands, Brew, BBQ at SeaWorld:
The headlining acts start at 4 p.m. in the Bayfront Stadium. Seating is first come first served, and fills up very quickly. Guests are encouraged to arrive at least 30 minutes before hand to get a seat. If you want a guaranteed seat, and a little extra special treatment, VIP packages are available on a limited basis. For an extra fee you get a huge BBQ platter, and preferred seating at the concert.
Concerts are included with admission to SeaWorld.
For more information, including tickets and concert listings, visit the official SeaWorld Orlando website!