Disney is sprinkling a little bit of extra magic over Walt Disney World and Disneyland with Limited Time Magic all year long. We are already several weeks into this year Limited Time Magic has offered quite a bit of fun and more to park visitors with weeks like "Long Lost Friend Week" and "True Love Week".
Coming up this week at Walt Disney World and Disneyland is Dapper Dans – The "Original Boy Band".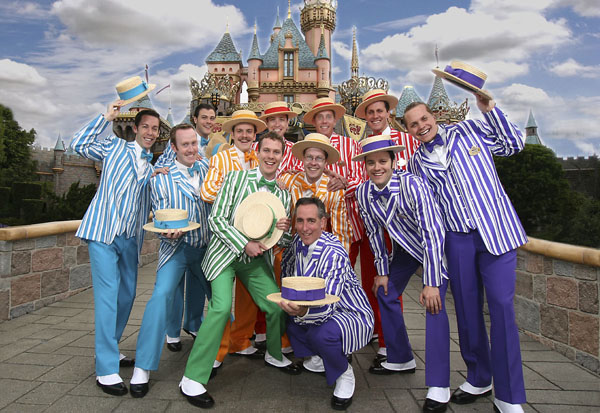 The Dapper Dans take newer songs, like "Bye Bye Bye" by N*Sync, "What Makes You Beautiful" by One Direction, "Everybody" by Backstreet Boys, and more. From February 25th until March 3rd, you can watch the Dapper Dans perform along Mainstreet at the Magic Kingdom and Disneyland.
Here's a sneak preview at some of the songs they'll be performing. This song in particular is by One Direction, and I think Dapper Dans puts the original to shame.
Continuing through March 31, 2013 at Disney's California Adventure Park is a sneak peek of Disney's brand new movie, Oz The Great & Powerful. For a limited time, guests can get a sneak peek of the movie, which is set to hit theaters on March 8th, at the Mupper Vision 3D Theater.
For more information about Limited Time Magic, visit the official Limited Time Magic website.