Spring is right around the corner, and with it comes the start of a new season, gorgeous blooms and of course this year's Flower and Garden Festival at EPCOT. The Flower and Garden Festival doesn't kick off for another week, but we managed to take a stroll through the gardens and see what will be blooming for this year's event. There are quite a few new things at the event, we give you the run down.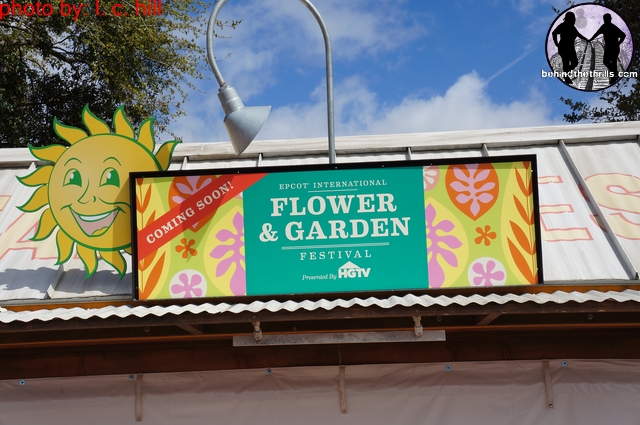 The annual spring festival is coming to EPCOT and bigger than ever. The main attraction is of course the topiary displays, which will feature more characters than ever this year. The Disney characters literally come to life as plants as the dazzling displays grow right before your eyes over the two month festival. In addition, the topiary will light up as the sun goes down.
New this year is the Garden Marketplaces where guests will be able to take in delicacies from different regions, sample different beverages and even sample local flavors. They are taking a page from the International Food and Wine Festival and giving guests flavors of spring instead of just the brightly colored blooms.
Here's what you can expect:
The Smokehouse – Barbeque and Brews: Get into some finger-lickin' barbecue—pulled pork and smoked brisket—and ice-cold craft beers at The American Adventure.
Lotus House: Delicacies with Far Eastern flair await you at China: a savory spring pancake, taro-bacon puff pastry, bubble tea and more.
L'Orangerie: France presents a rustic ratatouille tart, country pâté with cherry compote and, of course, a selection of French wines.
Bauernmarkt – Farmer's Market: Visit Germany, for spring pea and mushroom bread pudding, potato pancakes and a variety of beers.
Primavera Kitchen: Italy will be serving lobster with asparagus, spring vegetable lasagna, panna cotta, fruity cocktails and Italian wines.
Hanami: Named after the nation's custom of viewing spring flowers, this location in Japan will feature "frushi," or fruit sushi, grilled seafood sticks and sake.
Jardin de Fiestas: Join the party in Mexico with crab tostadas, pork tacos, the strawberry-infused Rosita margarita and tequila flights.
Taste of Marrakesh: Enjoy Morocco's lamb kebabs and couscous, harissa chicken drumettes with chermoula, desert rose cocktail and more.
The Cottage – Savories, Trifles and Tea: Stop by the United Kingdom for tea and delectable dainties, including a salmon tartare-topped cheddar biscuit, an ultra-gourmet Caprese and a trio of trifles.
Pineapple Promenade: Take a delicious break in your day, indulging in spiced rum Dole Whip, pineapple upside down cake, fruit cups and more.
Florida Fresh: Taste the Sunshine State with watermelon and feta salad, shrimp and grits, and tomato and carrot wines!
Fruits by the Glass: Toast to Spring with mango and blueberry wines, nonalcoholic wild berry slush and gluten-free raspberry ale, among others.
In addition HGTV will once again be sponsoring the event, so that means tons of workshops and appearances by HGTV network stars. Here's a schedule:
NEW! Chris Lambton of HGTV's Going Yard
March 8 – 10

NEW! Chris Grundy of DIY Network's Cool Tools
March 15 – 17

NEW! Egypt Sherrod of HGTV's Property Virgins
March 22 – 24

Brandon Johnson of HGTV's My Yard Goes Disney
March 29 – 31

Meg Caswell of HGTV's Meg's Great Rooms
April 5 – 7

Jason Cameron of DIY Network's Desperate Landscapes and Man Caves
April 12 – 14

NEW! Sara Peterson of Editor-in-Chief, HGTV Magazine
April 19 – 21

Carter Oosterhouse of HGTV's Million Dollar Rooms
April 26 – 28

NEW! Casey Noble of HGTV's Design on a Dime
May 3 – 5

Dan Faires of HGTV's Design Star and HGTV.com'sDanMade
May 10 – 12

NEW! David Bromstad of HGTV Design Star, Color Splash, Design Star All-Stars
May 17 – 19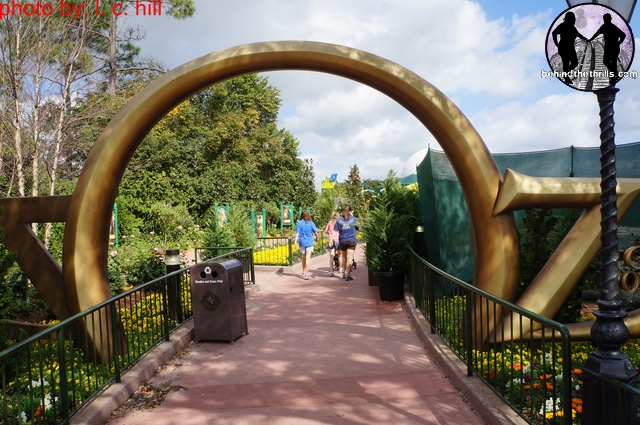 Also new this year is the themed area inspired by the all new Disney Film-OZ the Great and Powerful. The film is a prequel to the original Wizard of Oz and takes the stories from the original books. The area is full of sights inspired by the film which hits theaters in March.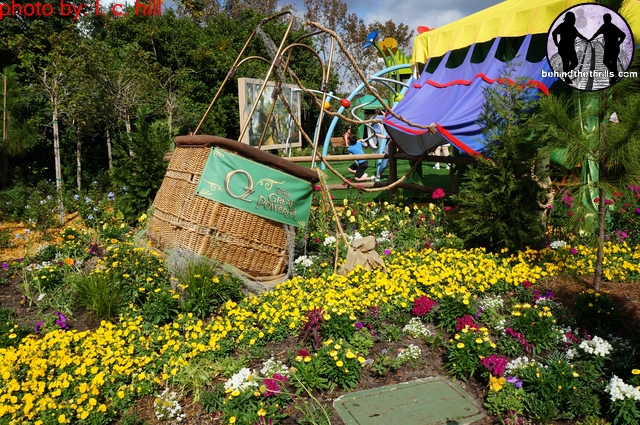 A "yellow brick road" leads you to the site where OZ crashes and begins his journey from being a good man to a great one.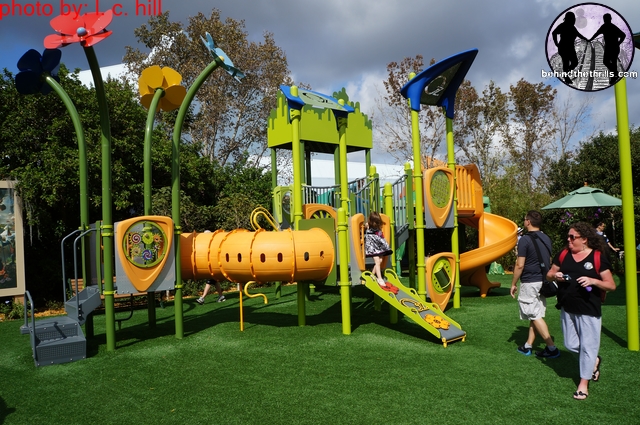 The whole concept of a play area isn't new to Flower and Garden, it's been themed to fairies and other Disney characters. This year it takes on the whole feel of the Land of Oz.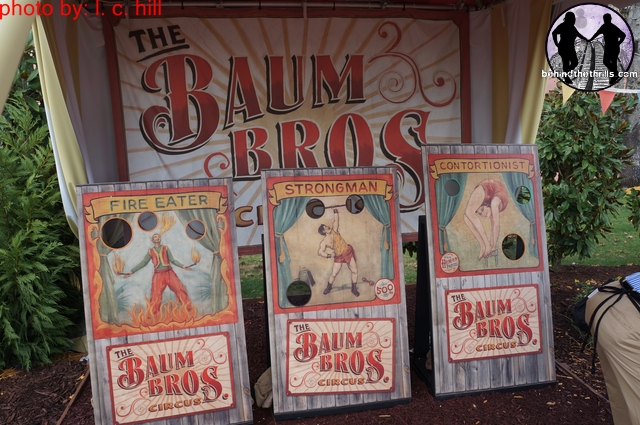 Kids and parents alike can test their skill at different circus games and other games of skill.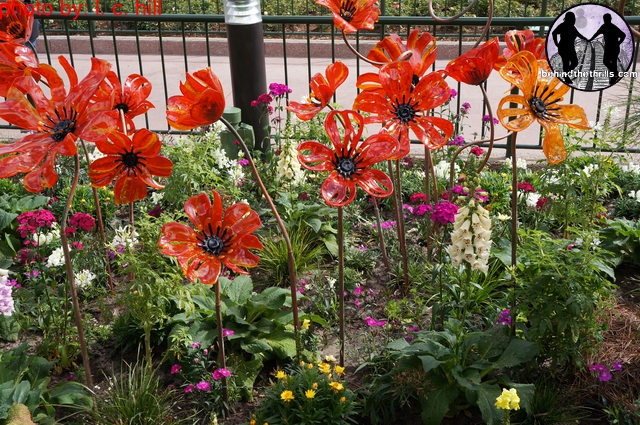 Take in beauty inspired by the movie and the books.
Take a look at our sneak peek of the all new play area:
One of the highlights of the Flower and Garden Festival is the "Flower Power" concert series. Concerts are included with paid admission. Here's the line up:
America Gardens Theatre
Friday – Sunday: 5:30 PM, 6:45 PM, 8:00 PM

Micky Dolenz of The Monkeez
March 8 – March 10, 2013
Known for "Last Train to Clarksville"

Chubby Checker & The Wildcats
March 15 – March 17, 2013
Known for "The Twist"

The Guess Who
March 22 – March 24, 2013
Known for "American Woman"

Nelson
March 29 – March 31, 2013
Known for "Garden Party"

The Turtles featuring Flo & Eddie
April 5 – April 7, 2013
Known for "Happy Together"

Paul Revere & The Raiders
April 12 – April 14, 2013
Known for "Good Thing"

The Village People
April 19 – April 21, 2013
Known for "Y.M.C.A."

The Orchestra Starring Former Members of ELO and ELO II
April 26 – April 28, 2013
Known for "Don't Bring Me Down"

Tommy Roe
May 3 – May 5, 2013
Known for "Dizzy"

Herman's Hermits Starring Peter Noone
May 10 – May 12, 2013
Known for "I'm Henry the Eighth, I Am"

Starship Starring Mickey Thomas
May 17 – May 19, 2013
Known for "We Built This City"
Check out even more pictures from our sneak peek
There are also special tours available, special meet and greets with the HGTV stars and much more planned for this year's event.
For more information about the International Flower and Garden Festival at EPCOT, visit the official website by clicking here.