Gatekeeper is finally earning it's name as the keyhole towers that the coaster will fly through over the parks main gate are complete. The coaster is moving along at an amazing rate, as construction continues on the world's tallest Wingrider coaster. The park has also announced a few other important details about the coaster, which is scheduled to open on Cedar Point's opening day, May 11th.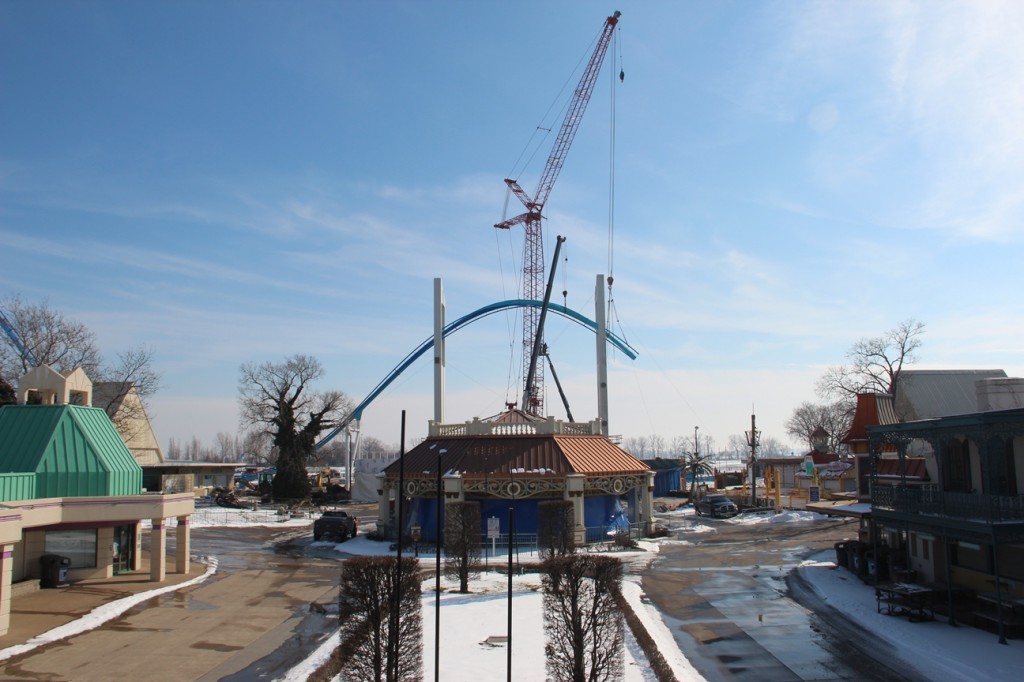 Construction on the coaster track is nearing completion at Cedar Point. Once the coaster track is completed crews will go to work on the electrical systems. Sometime in March the park should have delivery of the coaster trains and testing could begin shortly after that.
The park has also announced that the coaster will be available for Fast Lane, Cedar Points front of the line option, the day it opens. Those of you hoping to avoid the long lines the coaster will surely have will be in luck.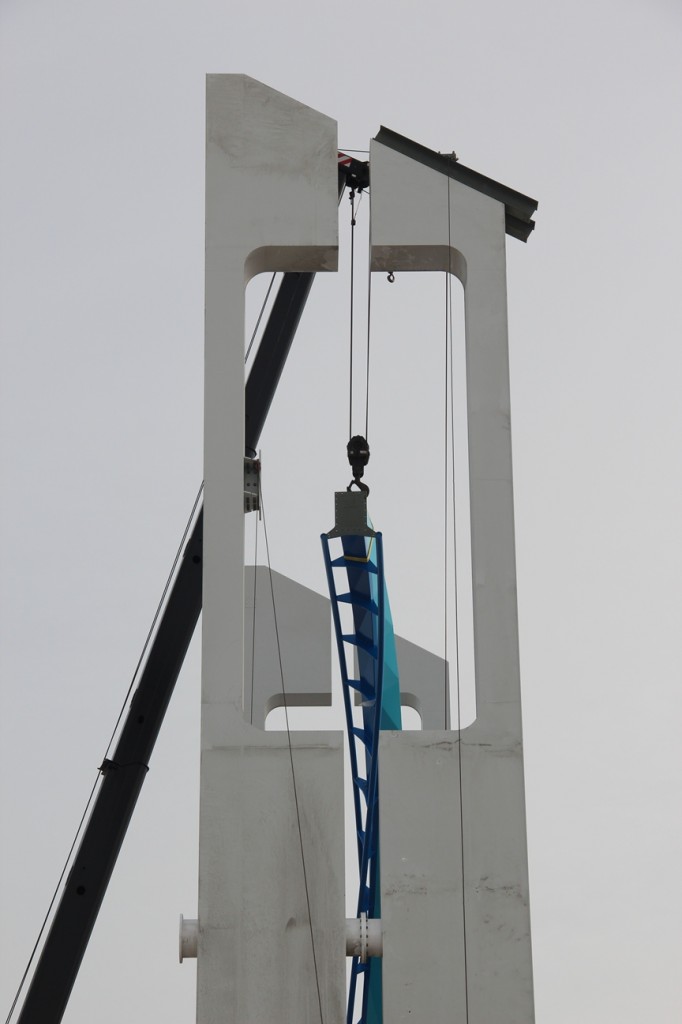 The park has also announced the height requirement on the coaster. As expected it's the B&M standard for coasters with inversions. Riders must be at least 54 inches tall in order to ride Gatekeeper.
Check out our full gallery of Gatekeeper photos:

For more information about Gatekeeper, including tickets to Cedar Point, visit the official Cedar Point website!