In the battle for humanity the Autobots are the only ones who can stand up and protect us against the Decepticons. In the fight to help the Autobots, only N.E.S.T. has the resources to give the Autobots what they need to survive. In the battle of the theme parks…well, Transformers are coming to Universal Studios. With such a huge ride, the huge building holding the battle is near completion.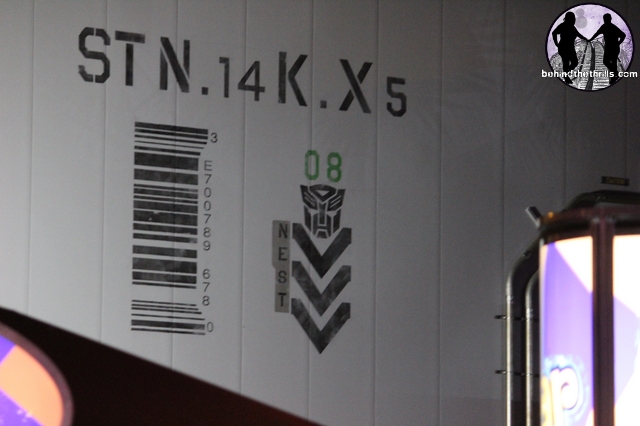 In a matter of just a few hours Saturday night, Universal Orlando transformed the outside of the massive building into a military warehouse holding the defenders of Earth, the Autobots. Crews are literally working around the clock to reach the deadline that we are hearing (rumors only) of June 26th. That puts it right on target to open before the hugely busy July 4th week.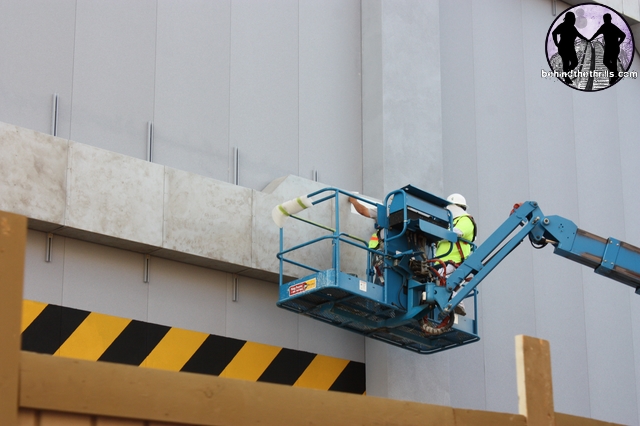 Crews are still frantically working on the outside of the building adding new details and elements hourly. In less than three hours the building went from almost a blank canvas to having the Autobots insignia, a barcode and the NEST label.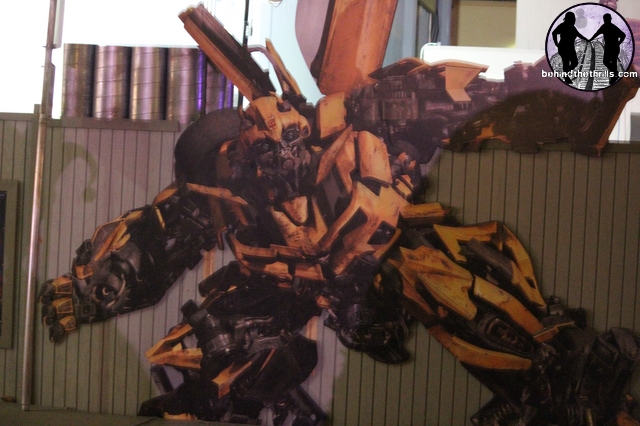 Elsewhere around the park, the Autobots have been popping up left and right. Here a giant cutout of Bumblebee guards the construction fence.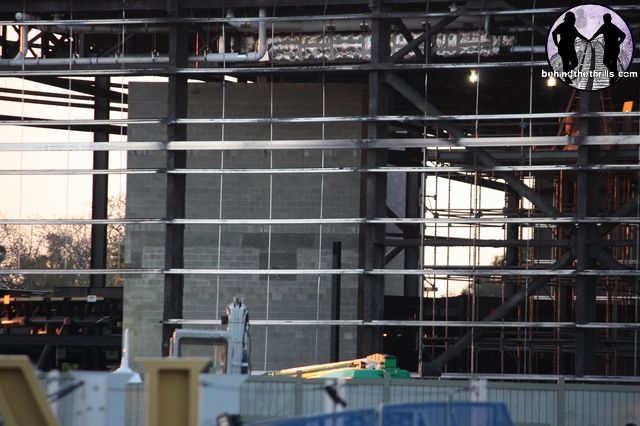 On the other side of the park, work continues on what many rumors say is the expansion of the Wizarding World of Harry Potter, and a Gringott's roller coaster. The track work seems to be done, with scenic work appearing to be starting.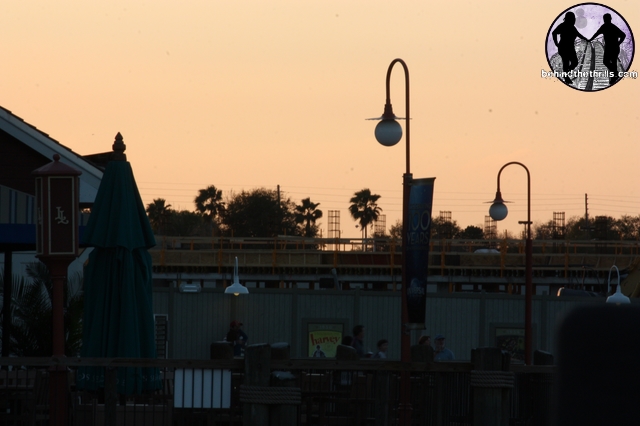 Most of the cranes that were once visible over the walls of the former Amity are now gone, with just one large crane, and several smaller cranes remaining. This should mean that the park will start to put up the rest of the buildings and even some other scenic decorations.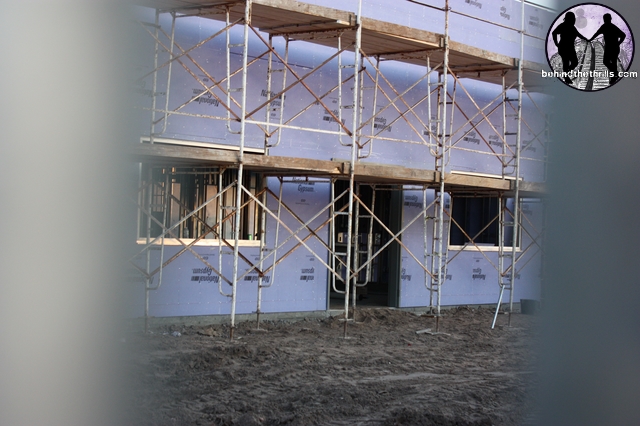 Visible work is also happening on the site of the former International Food Festival site, and is rumored to be beginning stages of a few Simpson's themed restaurants like Krustyburger and Moe's Tavern.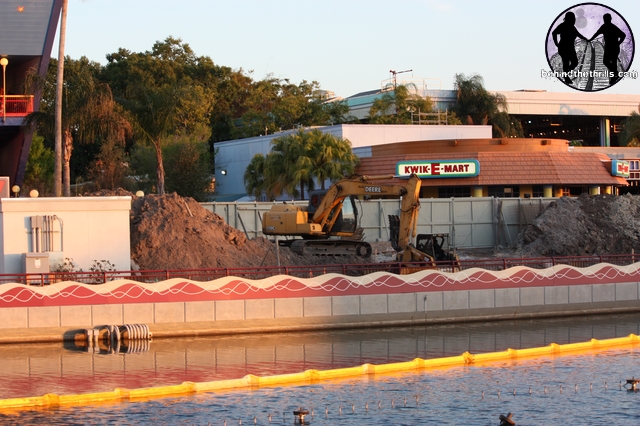 Across the lake more work is being done around the Simpsons, which is a good sign that we just may get an idea of what we're going to see going in that spot…though rumors point to a themed flat ride.
More construction:
For more information, including tickets, visit the official Universal Orlando website!