Kings Dominion's construction crews are hard at work to bring a bigger and better Planet Snoopy to life at Kings Dominion. Earlier this year, Kings Dominion announced they would choose a child to become an official reporter for Planet Snoopy and that they would report on the construction monthly from January through April.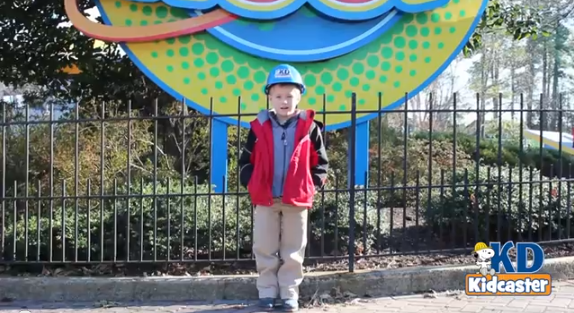 Chase Mytrysak, age 7, was chosen to be the KidCaster for Planet Snoopy from more than 150 applicants. Chase takes us behind the construction walls of Planet Snoopy to give an inside look at what's going on with Planet Snoopy. Take a look at the video:
Although the video is pretty short, Chase takes us on a quick run through Planet Snoopy, highlighting some of the attractions and stores that will open with the area, including sweetFrog, Lucy's Tug Boat, Snoopy's Rocket Express, and more. Stay tuned for another look behind the scenes of Planet Snoopy in the future.
For more information about Planet Snoopy, visit the official Kings Dominion website.