Silver Dollar City has made huge progress with Outlaw Run over the winter. They unveiled the trains for the brand new coaster back at the IAAPA Expo in 2012, and since has added trains to the track and started testing. The park is actually just a little more than a month away from the beginning of their 2013 season.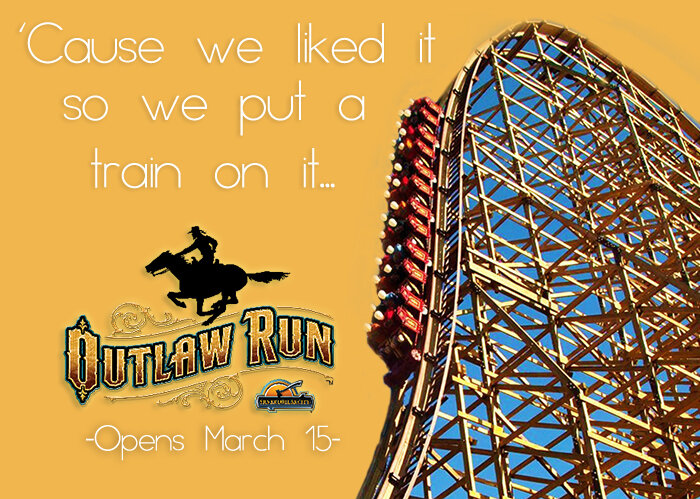 Silver Dollar City announced the opening date for Outlaw Run today. On March 15th, the park will not only be opening for their 2013 season, but it will be opening day for Outlaw Run. Silver Dollar City will be open on select days until May 22nd, when they will begin daily operation. Daily operation will last until August 12th, where the park will resume operation on select days.
Outlaw Run is highly anticipated as it will have the steepest drop on a wooden coaster and it will take riders upside down not once – but three times. It is also the world's second fastest wooden coaster. Are you daring enough to ride Outlaw Run?
Check out the POV and decide for yourself:
For more information about Silver Dollar City, visit the official website.