Splash Mountain is a Disney favorite at both The Magic Kingdom, and at Disneyland. The attraction is one of the most thrilling rides in the park and tells such a deep rich story. With all that, however, it's one of the neediest rides when it comes to general maintenance and upkeep. There's always so much that has to be done to keep it looking it's best. We get to take a look at some of the detail work that goes into the attraction, as well as take a look at Fantasyland construction and give our thoughts about the latest wing of Art of Animation…the Little Mermaid.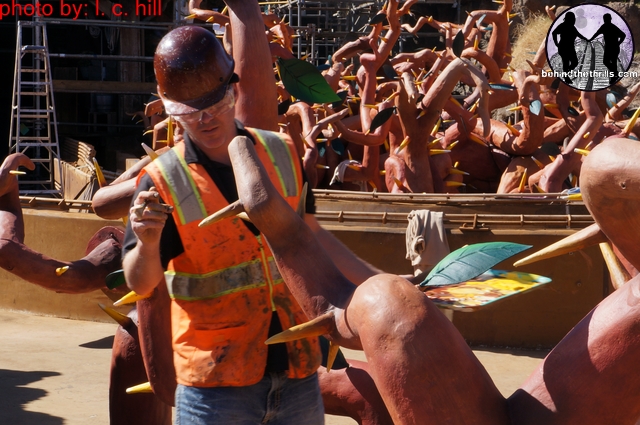 Splash Mountain goes down for rehab about once a year. We were able to catch a glimpse at some of the work that goes on with the ride. This guy is painting the thorns, leaves and branches in the brier patch. By hand, one thorn at a time. Imagine how tedious that job is. It's one of the many little details that Disney puts into their attractions.
Check our video of the painter at work, and more around the Kingdom: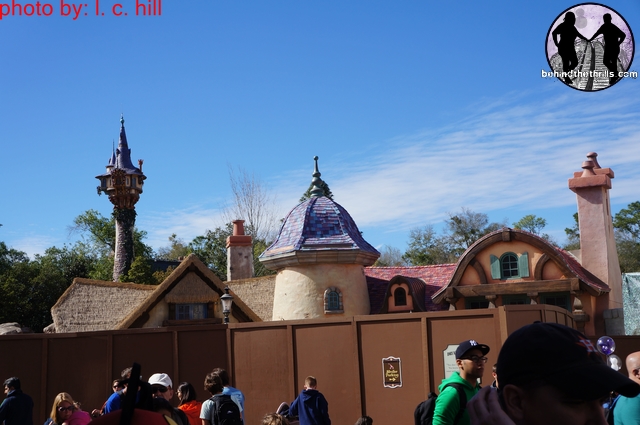 Meanwhile the pathway that connects Fantasyland to Liberty Square is almost complete, at least it looks that way from the outside. Crews can no longer be seen putting final touches on the bathrooms…or whatever it ends up being. That does trouble me…bathrooms themed to Tangled…I think that's one place you don't want to be "Tangled".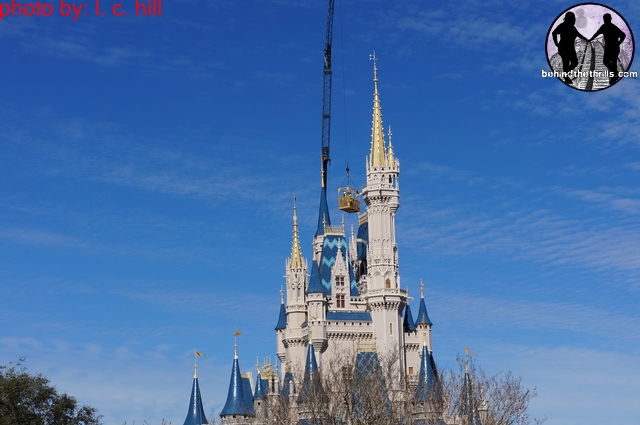 Workers use a crane to do detailed work to Cinderella's Castle. Chances are they are installing new lights and such for the upcoming "True Love" week for Limited Time Magic.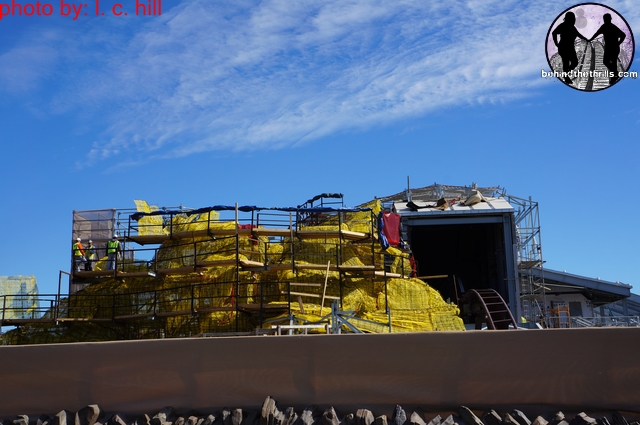 Work still continues on the last remaining bit of The New Fantasyland. The Mine Coaster seems to be getting all the outside steel work done to it, and most likely within the next few weeks, you'll start to see the whole production come to life.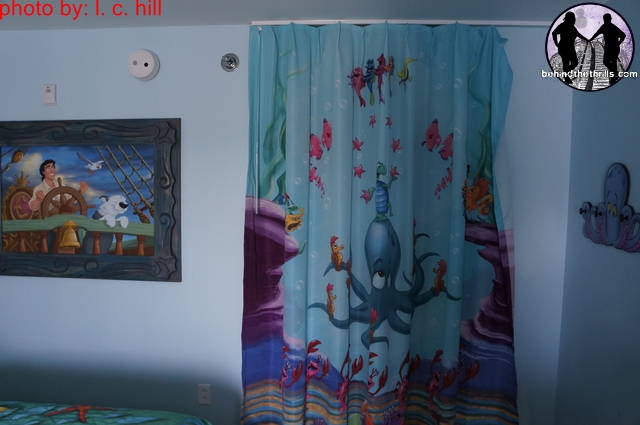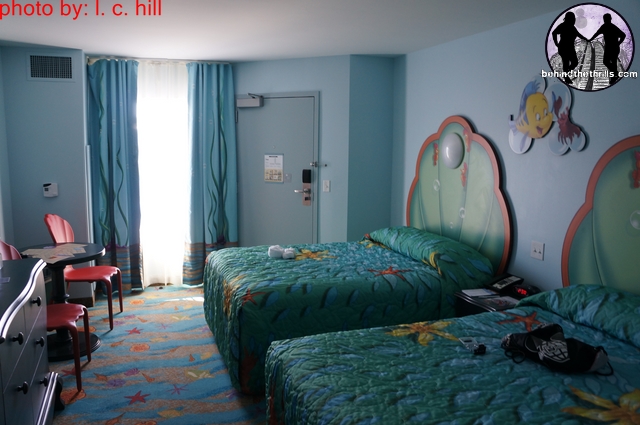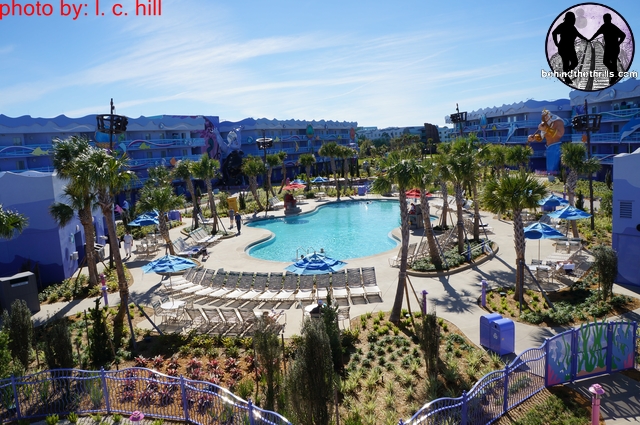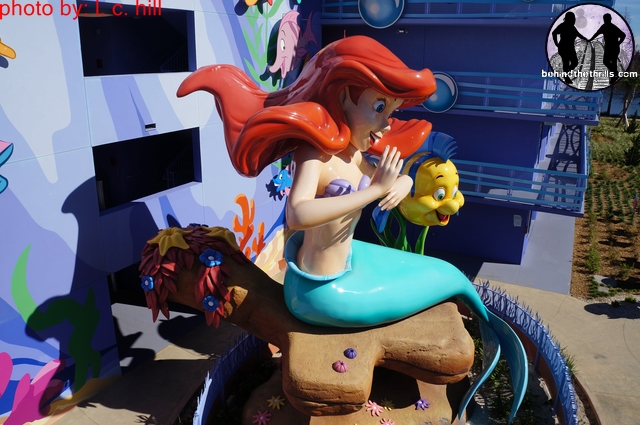 The latest, and last wing to open at the all new Art of Animation resort is Disney's Little Mermaid. While the themeing of and timing of the opening fits in with the opening of the new Little Mermaid ride at Magic Kingdom, this wing…like The Lion King, just doesn't seem to fit in with the rest of the resort. While the Finding Nemo and Cars rooms are highly themed, and family suites, the Little Mermaid rooms are not. They really feel, to us, like more elaborate Days Inn rooms. If you are looking to stay at Art of Animation, do yourself a favor and stay at one of the other family suites. This wing has the "Value Resort" feel that many of the other hotels have, and that Disney was trying to hard to stay away from.
More pictures from around the resort:
For more information, including tickets and reservations, visit the official Walt Disney World website!